Etsy's best days are still to come. We've accomplished so much together, and now it's time for new challenges.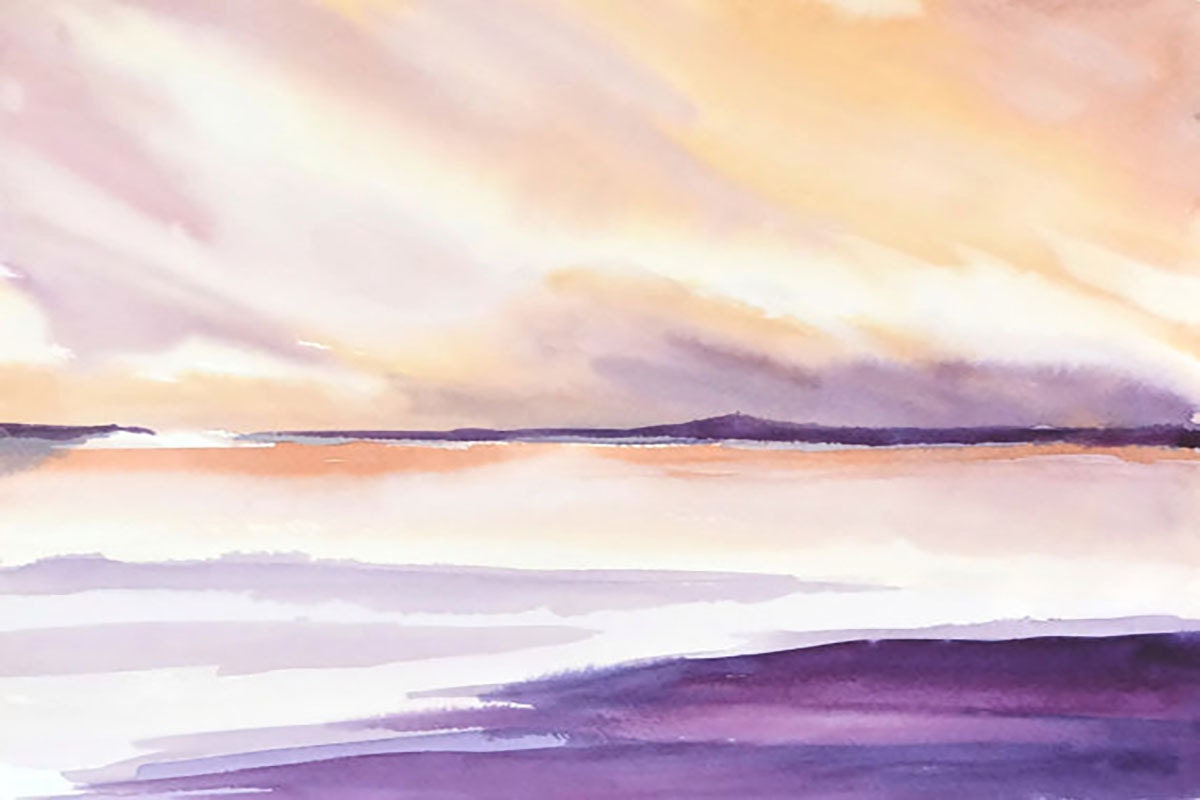 Today, Chad and I announced that I'll be leaving my role as Etsy's Chief Financial Officer in March 2017. As Etsy's first CFO for the past almost-four years, I've been responsible for business development, strategic planning, investor relations, internal & external reporting, tax, internal controls and other areas of finance. You may have heard my voice on Etsy's earnings calls or seen me talking about Etsy in the press. This is a bittersweet moment for me. Yes, I'm stepping away from my first CFO role at a company that I love. But I am excited about the new opportunities ahead of me because when I look back on all that we have accomplished over the past four years, I know that Etsy's position -- financially, technologically, and culturally -- has never been stronger. So while I am sad to be leaving an extraordinary team that has become family to me - I'm doing so knowing that Etsy's best days are still to come. We've accomplished so much together, and now it's time for new challenges. I've learned so much during my time at Etsy and these last four years have been extraordinary by every measure. When I decided to leave Wall Street and take on a CFO role, I had a checklist of goals. First, I wanted to have impact on a fast-growth tech company. Second, I also wanted to join a company where I have authentic connection to its mission and values, where I could be my full self. When Chad and I met and began talking about Etsy, my goals matched what Etsy needed. When I look back now, Etsy far exceeded my goals. In 2012 Etsy had $895 million in GMS and our 2016 guidance says that Etsy will have at least $2.8 billion in GMS this year. That's quite a run! And we achieved these results by building a values-aligned business where we don't have to choose between people & profit because we believe that they are intrinsically intertwined. This values-aligned business model has helped us grow Etsy's community from 830,000 active sellers and 9.3 million active buyers in 2012, to 1.7 million active sellers and more than 27 million active buyers as of the third quarter of 2016. One of my favorite memories that brings these two goals together was meeting with sellers in our market in Times Square after we launched Etsy's life as a public company earlier that day. Here's a photo of Chad & me with Brandi Harper.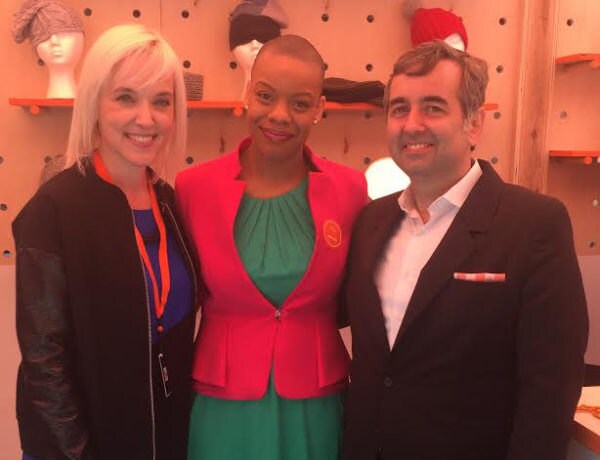 I first joined Etsy as a customer in 2008, a full 5 years before I joined as CFO, and one of the best parts of being CFO was building Etsy's business while meeting the needs of creative entrepreneurs like Brandi. As an investor, I spent nearly 20 years evaluating the strategies of companies and assessing their abilities to innovate and grow and create value for their stakeholders. So, third, in my first role as CFO, I put my "theories" to the test and learned how to be an operator. At Etsy, not only have I learned how to build and scale a finance team that includes Accounting, Tax, Financial Planning & Analysis, Investor Relations, Business Development, Payment Operations, Analytics and HR, but I've also collaborated with - and sometimes led - core operating teams like marketing, international, and product.  Of course, there was that
whole IPO thing too
, which gave me a new perspective on the stock market that I had studied for so long. And, finally, while this wasn't necessarily on my bucket list, achieving our first quarter of net income as a public company in 1Q16 was a big milestone - I'll carry that lucky penny with me wherever I go.  I feel so fortunate that my first experience as a CFO allowed me to reach beyond what I thought possible. This is a strong foundation for my next step.   But these "CFO" lessons don't even begin to tell the story of what we - the Etsy community - have accomplished together. We've learned how to plan for the long term. How to communicate openly & transparently. How to do what we say. How to grow with purpose. I'm so grateful to have been a part of Etsy's "coming of age" and hope that my contributions match those here at Etsy who have poured in so much passion to make us who we are today. When I first joined, I said Etsy was a teenager, about to leave for college, and my job was to get her ready. Taking that metaphor a little further, Etsy's now a graduate with an extraordinary future in front of her. At Etsy, we strive to do things a little bit better. We learn the standard approach to things and then improve on it. Think of the Living Building Challenge at 117 Adams, our innovative Parental Leave policy, and even our IPO. Everything we do has a mark on it that is distinctly Etsy. As I prepare to leave Etsy, Chad and I want to make sure that this transition is also accomplished with that same, unique quality that sets this company apart. In my career, I've been blessed with opportunity. Each job has brought new challenges and lots of growth. What I've covered in this post is just a fraction of what Etsy has taught me. Perhaps the most important lesson Etsy has taught me, is to be a mindful leader. And now I want to take what I've learned and go out into the world. Etsy has left its mark, and I leave better prepared for whatever my next adventure is, and for that I'm grateful to Chad, and to all of Etsy. Because Etsy is a company I love so much, I'm committed to making sure that this transition is as smooth as possible, so I'm sticking around to finish out 4Q16 reporting, 2017 planning and Sarbanes-Oxley internal controls compliance. With or without me though, I have complete confidence in the Etsy finance team -- they've been killing it and make me so proud. Being here for the transition will also give me ample time to help Etsy find its next rock star CFO and properly say goodbye (for now) to all of you. As I said, this is bittersweet for me. Ultimately I think this is a sign that this is the right decision, at the intersection of what's right for Etsy and what's right for me. I know that my time at Etsy was singular and won't be repeated, but I also know that another singular opportunity awaits me. And I know that Etsy will absolutely rock on without me. For the next five months, I'm focused on a mindful transition out of Etsy and enjoying this time working with people I deeply care about. Yours in EBITDA, Kristina
Stuff our lawyers make us say
This blog post includes forward-looking statements about our future results of operations, our mission, business strategies and plans, business environment and future growth. We have high hopes, but there are risks and uncertainties (including uncertainties related to achieving our future results of operations and other uncertainties identified in our 2015 Annual Report on Form 10-K and our Quarterly Reports on Form 10-Q), and our actual results could be materially different. These statements reflect our beliefs and assumptions as of today's date. We don't have any obligation to update the statements in this blog post even if new information becomes available in the future.
Header image by: Nancy Knight Art