The new Etsy Manufacturing marketplace will help connect Etsy sellers and manufacturers to build responsible production partnerships.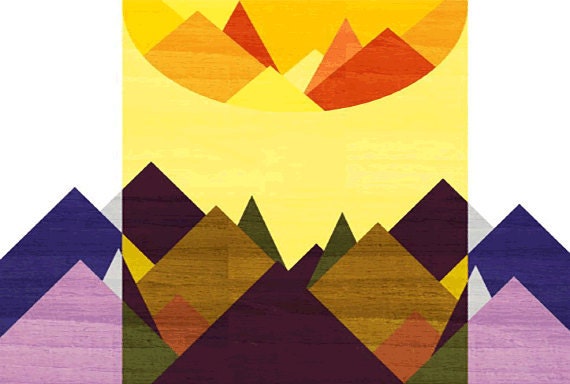 Nearly
two years ago
, we changed our policies to allow approved Etsy sellers to use production assistance to make their goods, provided they partnered in ways that were aligned with our
values
and
policies
. Today we are beginning to invite manufacturers and individual makers to
apply
to join our new
Etsy Manufacturing
marketplace in an effort to make it easier for our sellers to source responsible production assistance when they need it.
How We Got Here
We changed our policies in 2013 for a few reasons. First, we'd encountered a number of artists who were working in truly thoughtful ways that weren't allowed within Etsy's policies. We'd also been following the evolution in small-scale manufacturing, and believed (as we still do) that designers and makers can work cooperatively with others to bring their ideas to life in ways that are good for communities and good for commerce. Most of all, we wanted to empower sellers to construct their businesses and lives in ways that work best for them, on their own terms. Our sellers tell us over and over that growing responsibly is important to them, and we want to enable that. [caption id="attachment_8817015" align="alignnone" width="570"]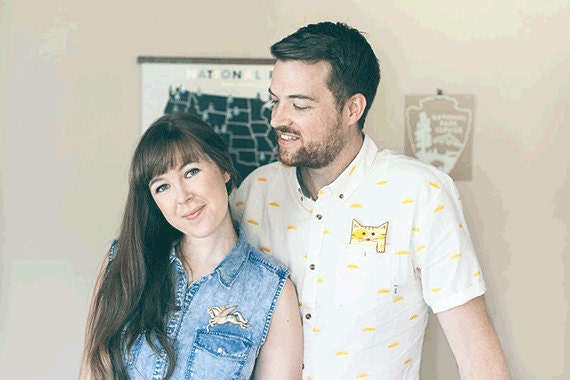 Etsy sellers Maddy and Seth Lucas of
Ello There
, who work with production partners to bring their designs to life[/caption] We know that manufacturing is just one of many paths for Etsy sellers. Ultimately, we are dedicated to helping sellers start, scale and enjoy their creative businesses. For some sellers, manufacturing is the right choice for their business, and for some sellers it is not. Since we began to review applications to work with outside manufacturers, around 5,000 sellers have been approved for outside manufacturing, resulting in 7,853 partnerships as of June 30, 2015. 85% of those relationships are between sellers and manufacturers in the same country. When we think about the future, we don't want to leave out these sellers and manufacturers, because we believe we have a unique opportunity to make manufacturing more accessible for small designers, to humanize the production process and to enable partnerships that might otherwise not be possible. Our principles of
authorship, responsibility and transparency
have guided us for two years and will continue to do so. Authorship means the creation of the items begins with the seller. Responsibility means that the seller is invested and knowledgeable about the production of her items. Transparency means that the seller openly, honestly and accurately represents herself, her items and her business. When we review seller applications for manufacturing partnerships, it all comes down to these three principles. We take the review of those applications seriously, with about 60% of those applications being approved.
Responsible Manufacturing on Etsy
Our vision of responsible manufacturing centers on people, access and transparency. It's a model in which Etsy designers can preserve the spirit of craftsmanship and grow responsibly by collaborating with small-scale manufacturers to make their goods. We believe that the often faceless, opaque model of mass manufacture is due for an overhaul; the people and processes behind partnerships can be celebrated. Since we updated our policies two years ago, we have received feedback from thousands in our community. We've heard from those who are successfully moving their business into new channels like wholesale because they've had the ability to find partners that help them scale. We've heard from those who are concerned that we're throwing open Etsy's doors to mass-produced foreign goods. And we've heard from solo shop owners who don't want to grow and are worried about competition. We've been thoughtful about listening to all of these points of view. In between, we've done a lot of research, both qualitative and quantitative, to understand how manufacturing is evolving today, what kinds of production partnerships Etsy sellers want and need, and where these realities coincide with and diverge from common perceptions. We learned that a seller almost never sets out to work with a manufacturer as her end goal. Sellers' goals are to grow their businesses — in fact, we know from our
2014 seller survey
that 90% of sellers wish to grow their sales in the future. That growth might come from hiring a friend during the holiday season, or from a more zealous marketing campaign. A feature in a magazine or on a TV show might jumpstart sales unexpectedly. Etsy sellers may also seek to work with manufacturers for reasons other than growth, such as to leverage equipment or expertise that they don't have in-house, to have more time to spend on new product development and design, or to achieve a particular social or environmental goal. Etsy seller Virginie Dyvorne is just one example. In 2010, Virginie—a physics engineer by trade—relocated from her native Paris to New York City. "I thought I'd try to make my dream come true and make jewelry for a living," says the designer behind Etsy shop
Virginie Millefiori
. Virginie found the expert production help she needed in the heart of New York's diamond district. Through word of mouth, Virginie connected with three local manufacturers: a polisher, a caster, and a plater, to help bring her line to life. Relying on her team of manufacturers allows Virginie to focus on what she does best. "I'm not an expert in all these different fields," she says. "I like to focus on what I'm the best at—my role is the design. Relying on others who are experts in their fields frees up my time. I trust them." [caption id="attachment_8817012" align="alignnone" width="570"]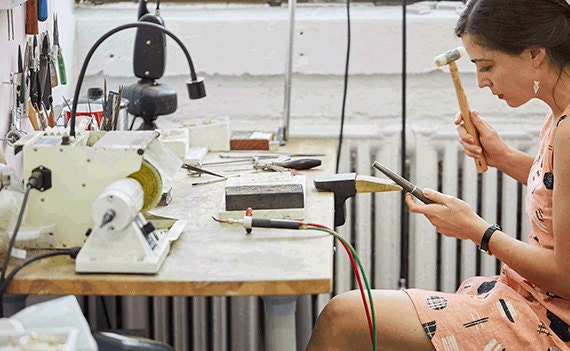 Virginie Dyvorne at work in her studio[/caption] In addition, we observed that the manufacturing industry is changing. The traditional manufacturing landscape grew to support large brands and operations, creating an environment often inaccessible to small designers. But we are seeing that many small-scale manufacturers share the same values as Etsy and Etsy sellers, particularly with regard to transparency, and are flexible and open to working with emerging designers. Manufacturers have also told us repeatedly that they see themselves as artists and creators, just as our sellers do. Partners who are willing to collaborate, provide specialized services or equipment and focus on quality are an ideal fit for the Etsy community. Take
Deluxe Screen Printing
, for example, a small women-owned and operated factory in Los Angeles that was founded by friends Elsie Acevedo and Liza D'Agostino in a garage in 2008. Deluxe prides itself on producing high-quality hand-printed designs with eco-friendly materials. "We're proud to be a local small business that treats our clients like family, giving every order the care and attention it deserves," says Elsie.  "Every day I come into work, I'm so happy to help people get to where they want to be, to bring their dreams to fruition, to see their faces when they pick up their orders. It's what we're here for." [caption id="attachment_8817014" align="alignnone" width="570"]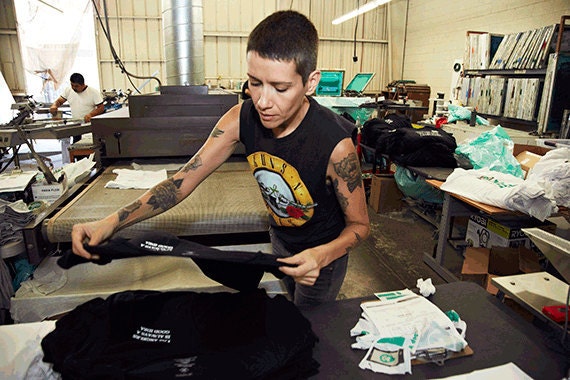 Production process at Deluxe Screen Printing[/caption]
Etsy Manufacturing: Reimagining Manufacturing
Etsy Manufacturing is a new marketplace that helps sellers find and connect directly with manufacturers to form responsible partnerships. Today we are starting to onboard manufacturers in four categories: apparel and textiles, machining and fabrication, printing, and jewelry and metalwork. In this phase, we're most interested in encouraging and learning from the exploration and formation of relationships between Etsy designers and manufacturers. A pilot program we ran earlier this year validated what many sellers have experienced: finding a good partner is really, really hard. We are asking manufacturers to apply to be part of this new marketplace and to be valued new members of our community. While Etsy will not be doing direct audits or site visits, we will review and approve manufacturer applications on an individual basis according to a number of criteria, such as their commitment to transparency, the degree to which they allow subcontracting, and their size. Manufacturers on Etsy Manufacturing must also agree to a series of commitments on transparency, safe and just workplaces, and customer service. We would like the designer to know more about each manufacturer's story and business, and we are building the platform to showcase this as an entry point to more conversations and visits between the designer and her partner. We're focused on finding manufacturers who fit the needs of Etsy sellers and who are willing to work with small businesses. It's important to note that we did not contact manufacturers based on Etsy sellers' outside manufacturing applications.
Those applications are confidential, and we did not look to that data as a source for finding manufacturers for Etsy Manufacturing.
We believe our community can expand to welcome new members and types of partnerships. This is the next step forward in building the Etsy Economy, one that prioritizes people and process and emphasizes the relationship between designers, manufacturers and buyers. If you are a manufacturer who'd like to get involved, or you know one, please check out our
application page
. Visit
Etsy Manufacturing
for more information about the marketplace. We know we will learn a lot as we connect designers and manufacturers in this new marketplace and invite you to share your thoughts in a Forums discussion with members of the Etsy Manufacturing product and policy teams Tuesday, September 15, from 3 p.m. to 5 p.m. eastern time.