Etsy sellers are offering new takes on holiday staples for a 'pretty scary' Halloween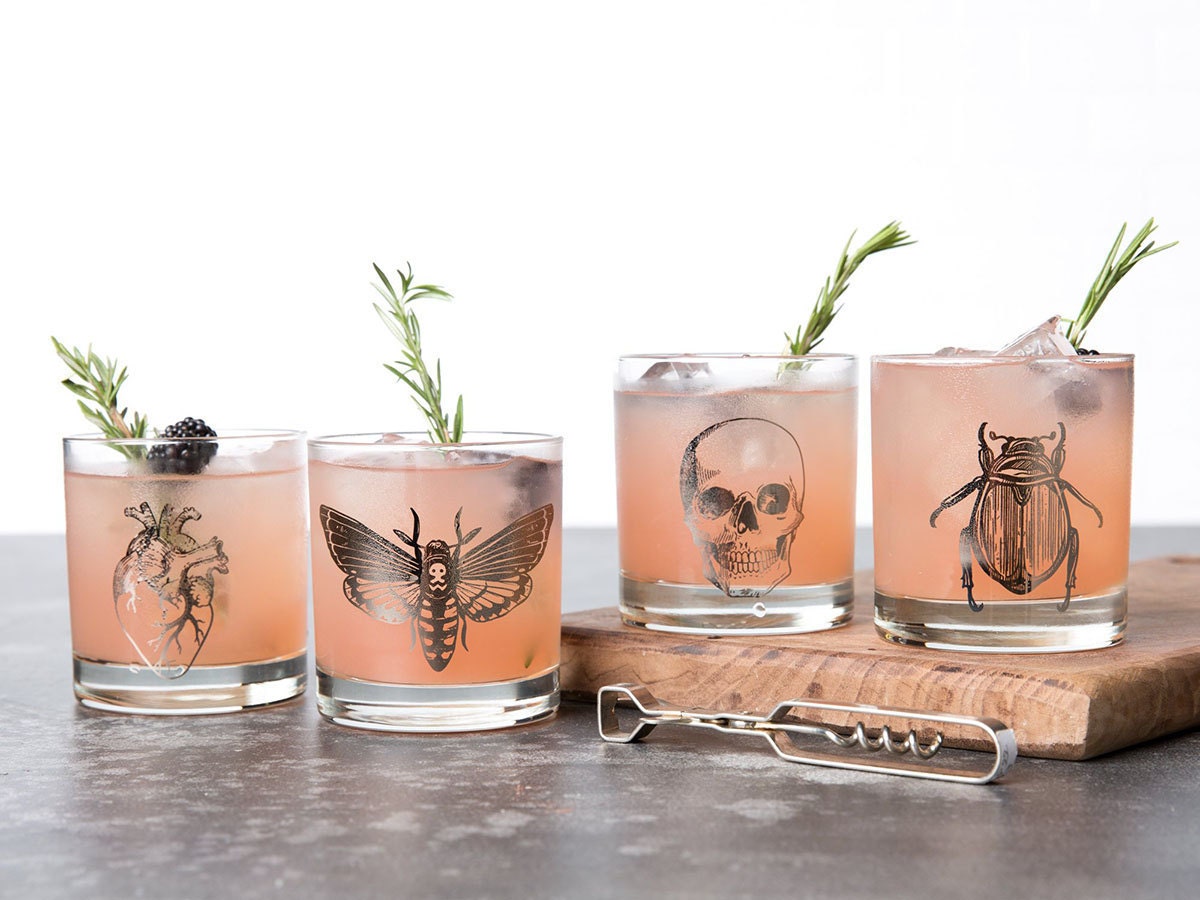 Overview:
The 
Etsy Trend Guide
 is a compilation of fresh trends our expert is noticing across Etsy and the beauty industry as a whole: what sellers are creating, what shoppers are loving, and what's hot right now in the wider market. These trend predictions for 2018 are based, in part, on past top searches across categories on Etsy.com. Halloween: it's the most wonderful time of the year (for me at least). I grew up going all out for Halloween, from costumes to decorations. It's always been an opportunity to ignite my creative skills to create the Best Costume Ever and, now that I have my own home, decorate my space in spooky decor.   This season we're moving away from plastic pumpkins and scarecrows and towards what I'm referring to as "elevated Halloween": a refined moment for Halloween decor and costumes that are more "pretty scary" than spooky.   Don't know where to start? There are over 123,000 search results for Halloween decor and over 172,000 results for Halloween costumes on Etsy, so read on to discover all the trends and treats (no tricks, we promise) for an elevated Halloween season.
DECOR
Modern and industrial, taking over rustic farmhouse
We've said it
before
and we'll say it again: industrial is the new rustic, and Halloween is no exception. Each year, Etsy sellers continue to re-invent and create fresh designs for Halloween staples, and now they're leaning towards industrial-inspired materials – think: concrete and metals, cool neutrals, and clean lines. So far this year, Etsy has seen over 360,000 searches related to industrial-style decor (AKA concrete, steel, copper and metal). And with sustainability on the rise (looking at you,
plastic straw ban
), these reusable staples can be repurposed for many years to come.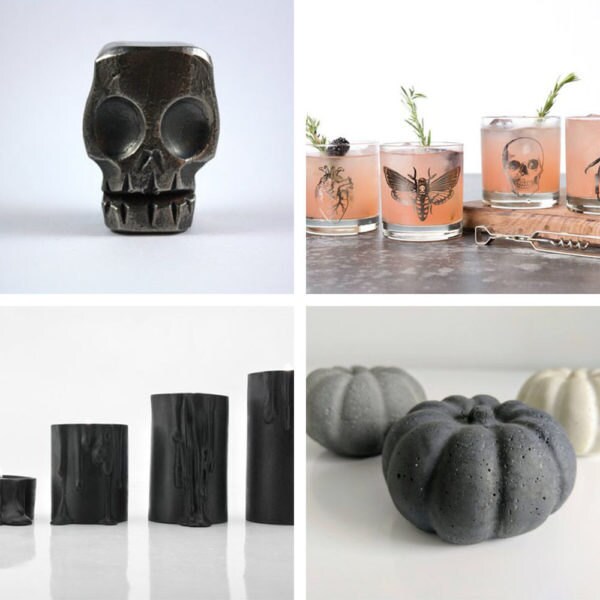 True crime
With the rise of murder-themed TV shows, movies and podcasts, this Halloween is all about true crime, so break out the caution tape, blood splatter prints, and mugshots because real life can be just as scary as fiction. Shoppers on Etsy are taking note – searches related to "true crime" have increased 148% this year, compared to last.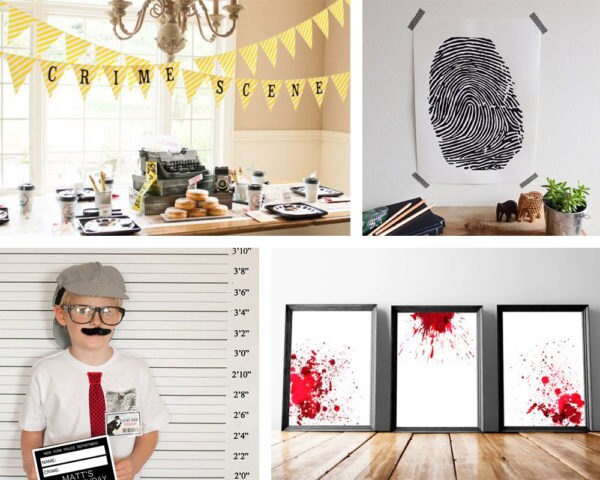 The witch is in
For me, palmistry and
tarot
card readings are a part of my weekly routine, but, for others, this theme is growing in popularity, especially around Halloween. So far this year, Etsy has seen over 250,000 searches related to "tarot cards" (and counting). Whether you're like me and choose to incorporate this theme into your everyday home decor or specifically for Halloween, the stars are aligned for this mystical trend and will give your home a spooktacular touch.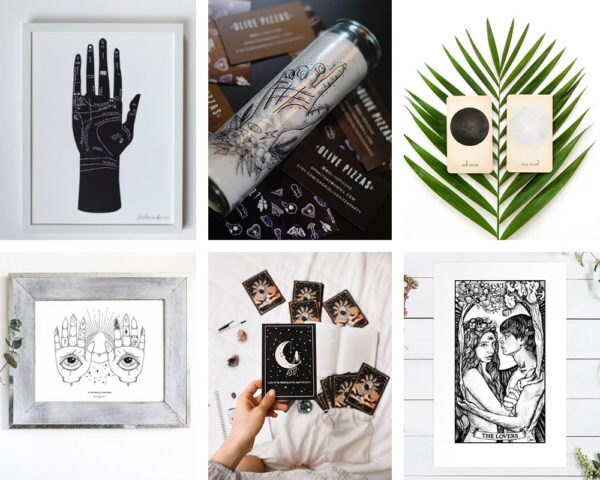 Modern skull planters
What's Halloween without a few skulls laying around? These creepy staples are getting a (literal) facelift with the latest designs showing off geometric patterns and shapes. Shoppers are getting into the spirit not only for Halloween, but also for everyday decor. Searches related to "geometric skulls" have increased 36% in the past year, and Etsy has seen over 2,000,000 searches on the marketplace related to "planters" already this year. We're going to go out on a limb here and say Halloween shoppers are going to combine these two favorites this season – they're spooky, functional, and you can keep them all year round!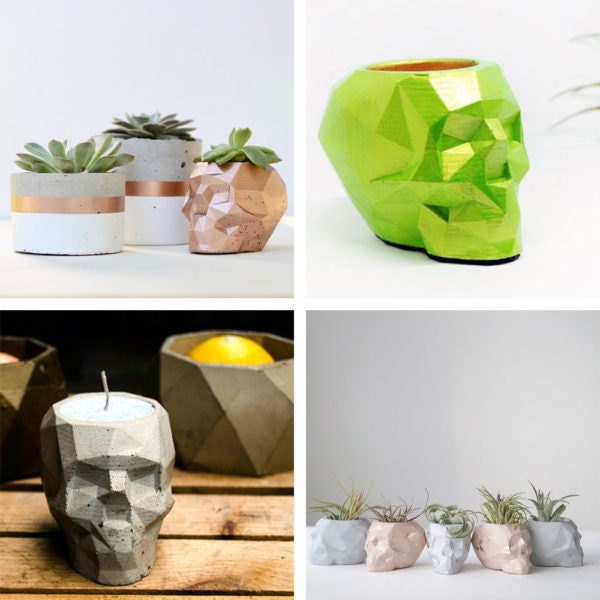 COSTUMES
Best friend costumes > couple costumes.
Ditch the couple's costumes and get decked out with your girl squad this Halloween. Channel your inner cast of Mean Girls or a fancy pair of feathered fairies. Etsy is home to over 5,700 "matching costumes" – so, put your creative caps on and get boo-tiful with your besties for Halloween.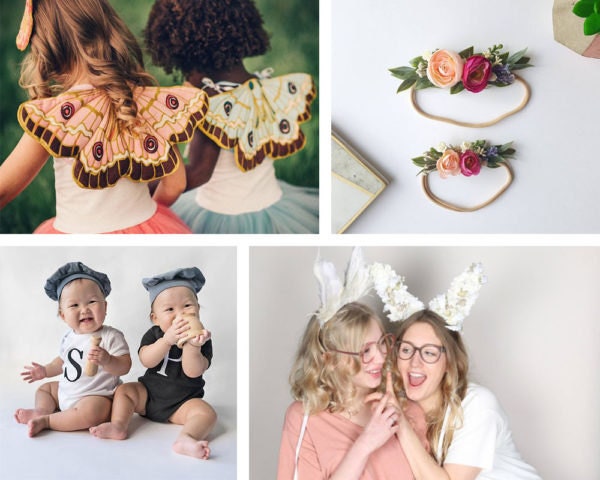 Sexy cats are out, feminism is in.  
This Halloween, we're saying goodbye to sexy kittens / vampires / nurses, and moving far away from adding sky-high heels and pair of ears and calling it a costume. Women are bonafide changemakers  – whether from the judge's bench or Themyscira – and, this year, Halloween shoppers are paying homage to these bad a** ladies. On Etsy, we've see over 170,000 searches related to "girl power" in the past year alone – so if you're sick of being the sexy version of [insert-animal-or-occupation-here], we're here to tell you that hyper-sexualized costumes are out, and showcasing our eternal fierceness and glory is in (a trend we hope never goes away).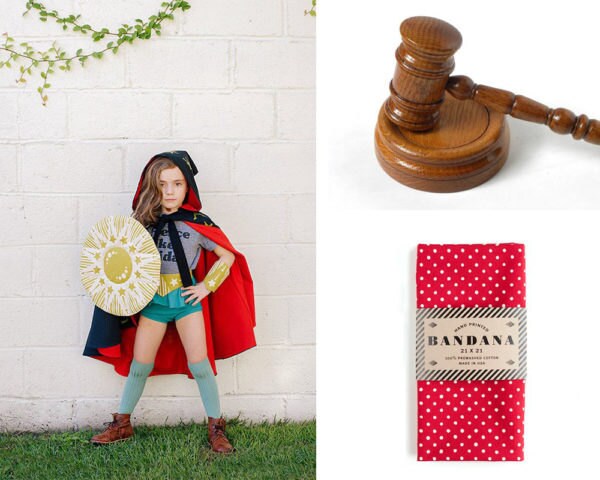 Made up, without makeup
Maybe you love dressing up for Halloween, but just don't want to spend hours crafting the perfect DIY costume to get that wow factor. Enter: the Halloween temporary tattoo. These removable tattoos add enough punch so you can toss on t-shirt and still look like you spent hours on your makeup. From tattoo sleeves to realistic skeleton hands to spooky nail art, searches on Etsy for these one-time wonders have increased in popularity. Specifically, queries for "temporary custom tattoo" have increased 28% – I see a unique costume idea in your future.