Finding the perfect art for your home just got a lot easier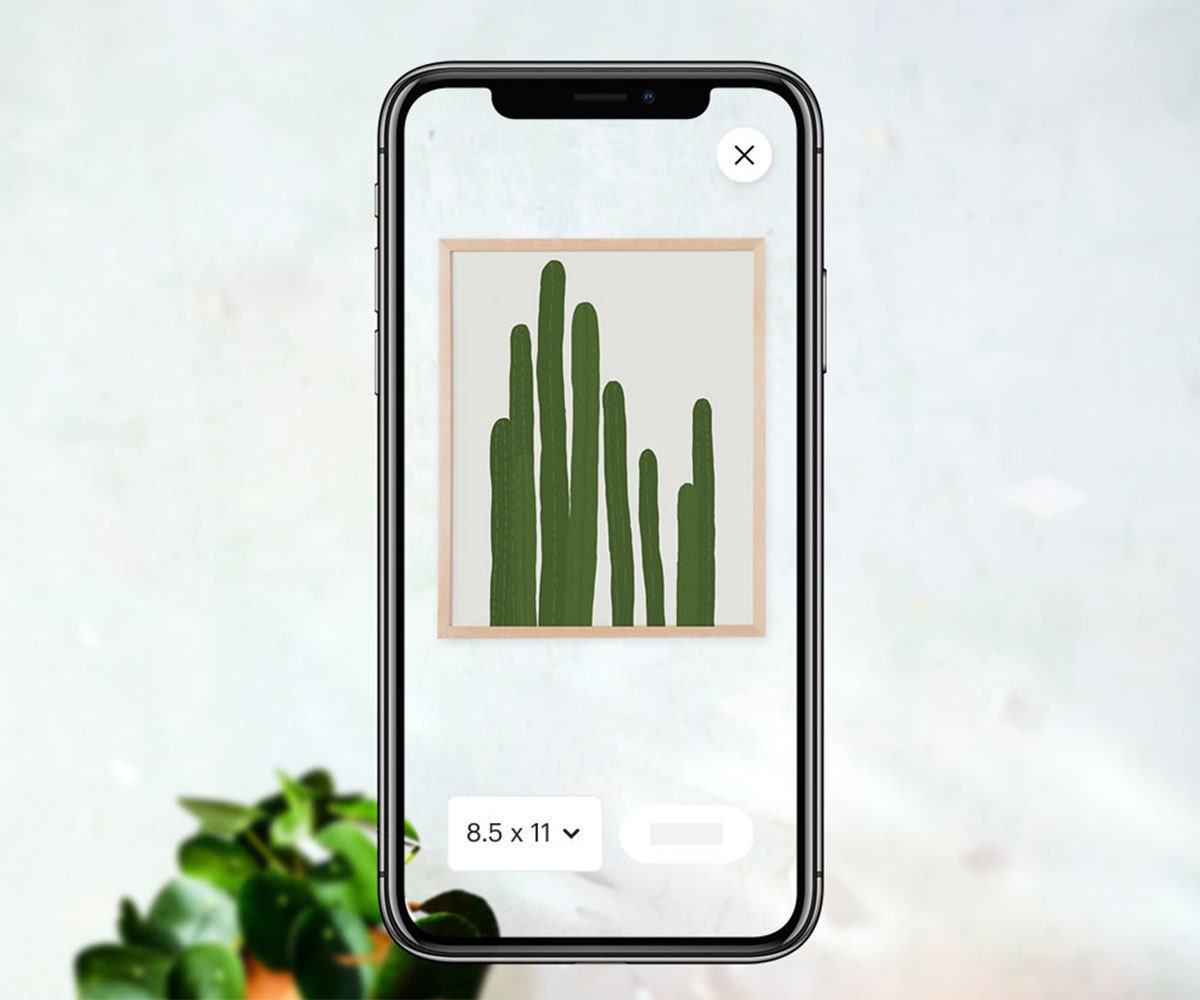 Finding the perfect piece of art for your home can be a challenge. Sometimes you don't even know what you're looking for, and the number of styles and options can be daunting. Then, once you've found the print for you, difficulty visualizing it in your space can make it hard to commit. Will it fit that open corner of your gallery wall? Will the colors jibe with your aesthetic?
With over five million items in the Art and Collectibles category on Etsy, you'll be sure to find something you love. And now, with the power of augmented reality, iOS app users can bring any piece of wall art on Etsy to life and visualize its size, look and vibe in their homes or workspaces.*
At Etsy, our product and engineering teams are always experimenting to help buyers shop our unique listings with confidence, and launching this feature is an exciting first step in implementing augmented reality to create a more visual shopping experience. Our beta launch starts with prints, photography and portraits, and we're excited to collect feedback from our community as we work to expand into other categories.
How to shop with AR 
I spoke to Etsy's trend expert, Dayna Isom Johnson, and she shared a few tips for finding a piece of art that fits your aesthetic and space:
Start by identifying your style -- are you into photography, or vintage oil paintings? Do you need a neutral piece to tone down your space, or a vibrant pop of color to really make it sing? You can use search terms and filters to surface items that match your wish list, and even toggle the "customizable" filter to explore truly one-of-a-kind options. And be sure to filter search results by price so you're only seeing items that fit your budget.
Once you've found a piece (or multiple!) you like, test it out with augmented reality:
Open your Etsy iOS app and select an item categorized as Paintings, Photography, or Prints.
Tap the augmented reality icon on the top right corner of the item image.
Move your iPhone or iPad camera around your space for the AR feature to work, and tap to place the item on your desired spot.
Voila! The item will appear on your screen — move it around to see how it'll look in different parts of your space. If available, test different sizes by zooming on the item.
Still have questions? Remember that when you buy an item on Etsy, you're working with a real person, so don't hesitate to reach out and ask any clarifying questions.
Give it a try with a few of our favorites, and you just might find the piece your wall's been waiting for!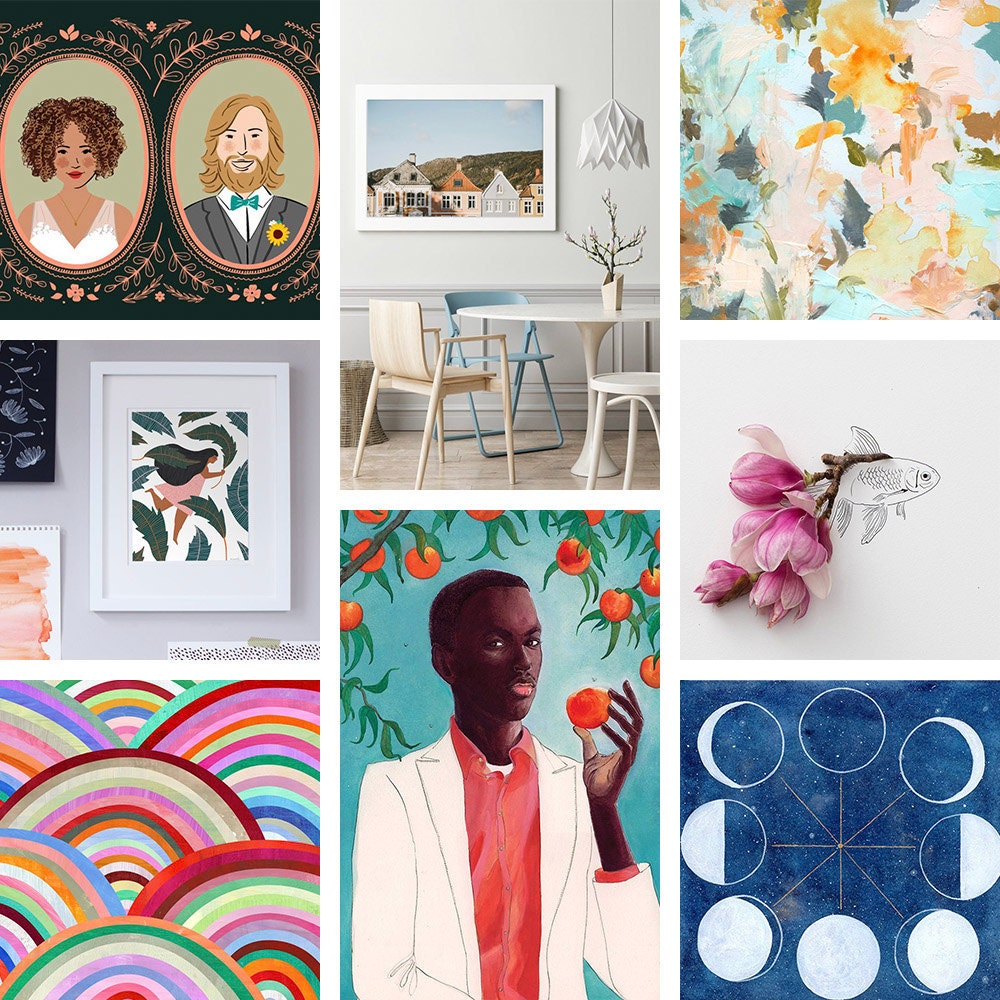 *This beta feature is currently only available for iOS and iPadOS app users. We hope to make the feature available for Android users as soon as possible.