In honor of Black History Month, Etsy partners with Nest and Souls Grown Deep to launch first-ever online shops for the quilters and their celebrated works of art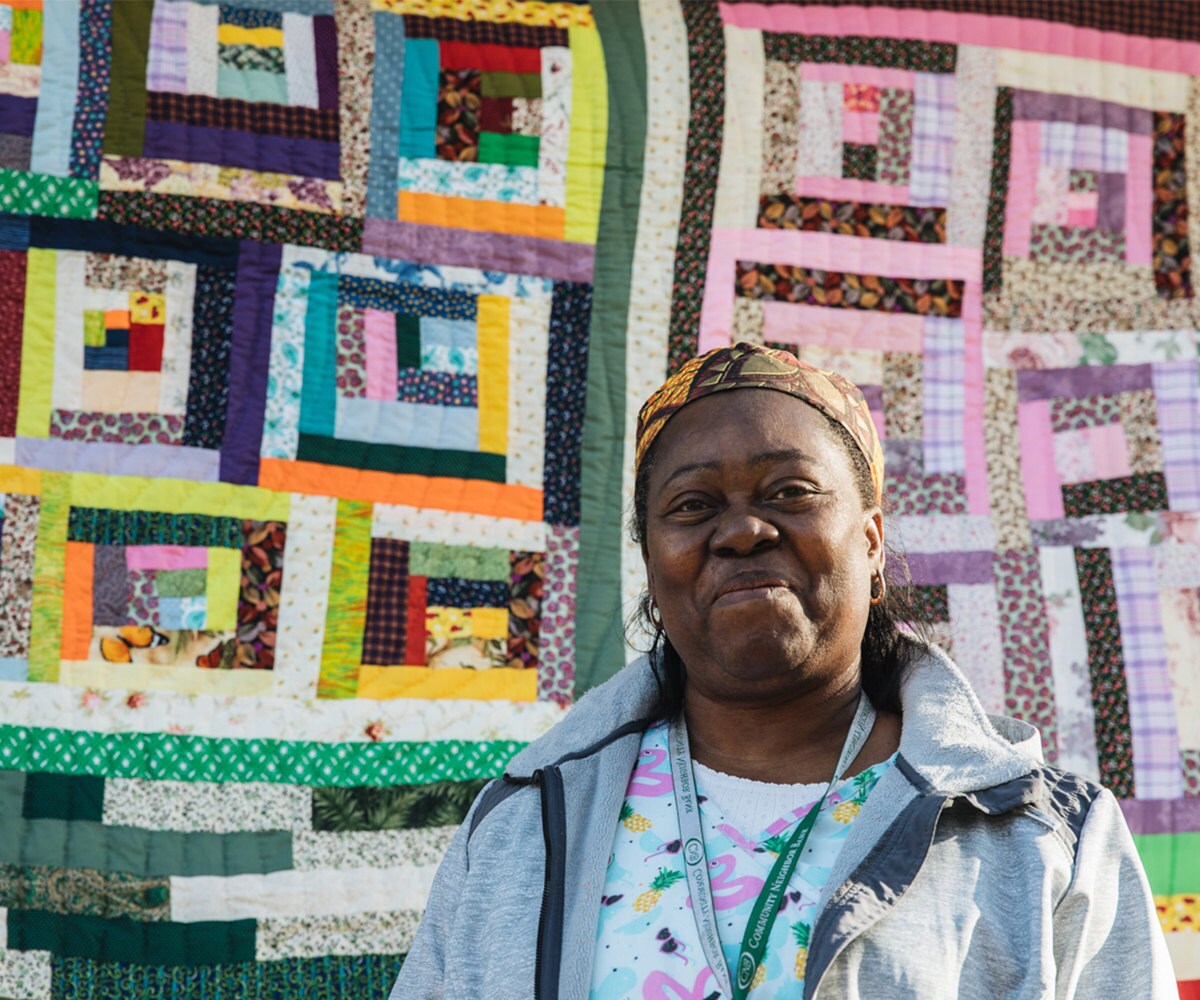 Image credit: Stacy K. Allen
Etsy has long functioned as an on-ramp to entrepreneurship, providing creators and artists a platform to turn creative passion into economic opportunity. Our sellers are the heart and soul of Etsy, and we could not be more proud to welcome the renowned quilters of Gee's Bend to the Etsy community.
In celebration of Black History Month, Etsy, in an ongoing partnership with Nest and Souls Grown Deep, is facilitating the launch of individual Etsy shops for the Gee's Bend quilters and, for the first time, providing them with an online platform to connect with shoppers all over the world. Starting February 1, nine Gee's Bend quilters will have active Etsy shops, and we plan to onboard additional quilters throughout the year.
The women of Gee's Bend – a remote, Black community in Alabama – are acclaimed for their handsewn quilts, which are considered a crucial contribution to the history of American art. Many in this rural area are descendants of slaves from Pettway Plantation. Their expressive quilts, born out of geographical isolation, are known for their originality, with abstract patterns and piecing styles passed down over generations – dating from the early twentieth century to present day.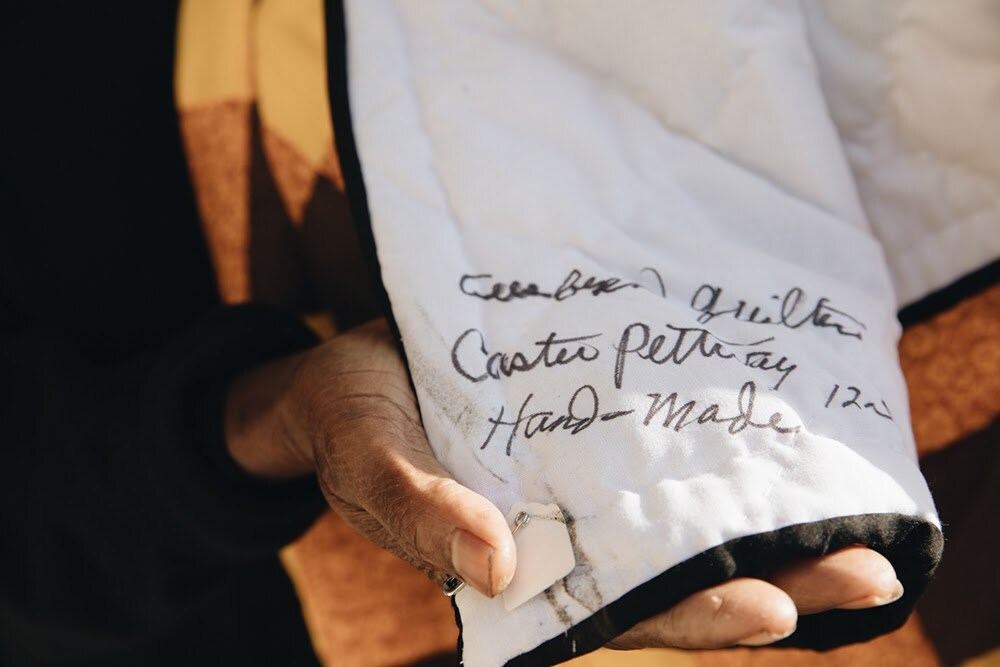 Though the quilters are celebrated for their contributions to American art history, the opportunity with Etsy presents a new future for the women of Gee's Bend: the chance to realize the economic potential they deserve. The fame of this important heritage craft has not previously translated into economic advancement of Gee's Bend, where the average income is about $12,000 annually, due to its remote location and access limitations. Being able to promote and market their crafts independently to a global audience is critical to their long-term economic success. 
"We are thrilled to be a part of the launch of the famed Gee's Bend Quilters on the Etsy platform, a significant moment on our continued journey with the Bend," says Rebecca van Bergen, Founder and Executive Director of Nest. "These acclaimed artisans have long garnered praise for their bespoke offerings and through our collaboration, we are able to help them bridge the digital divide to bring these gifts to the world for the first ever direct-to-consumer experience in partnership with Etsy allowing followers to purchase these pieces directly from the quilters in an accessible and sustainable way. Our ongoing work with these artists speaks to our mission at Nest, to build a new handworker economy that benefits a wide diversity of makers and artists with greater equity, inclusion, and opportunity."
As part of this partnership, Etsy will make a $50,000 grant to Nest, supporting continued efforts to provide the quilters with the resources and education they need to open, maintain, and grow their Etsy shops. Listing and transaction fees will also be covered by Etsy for a period of time.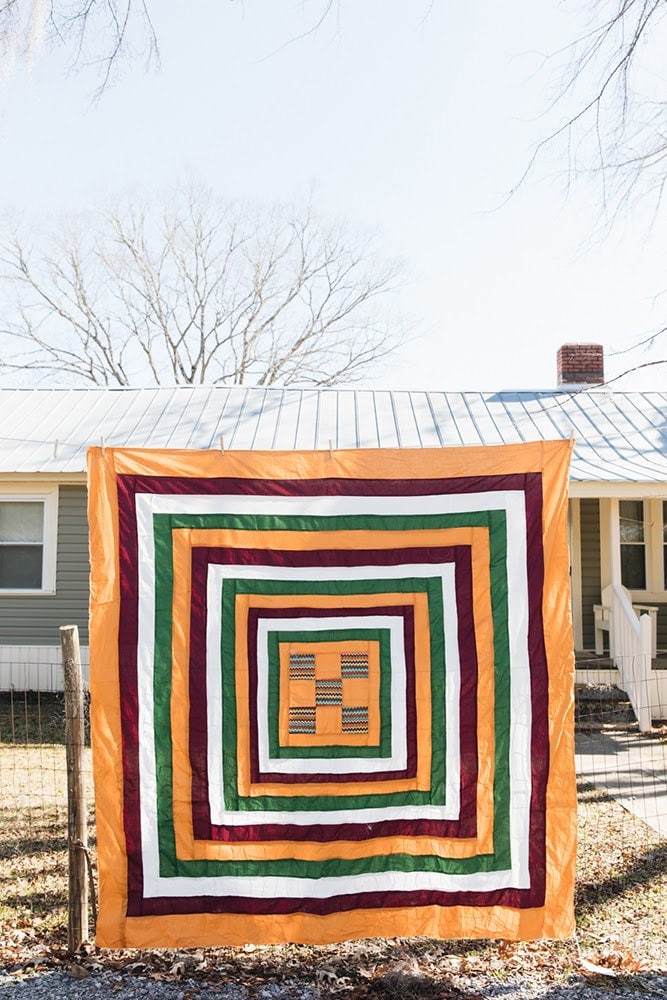 To learn more about each of the Gee's Bend quilters and shop their one-of-a-kind works of art, please check out the Gee's Bend quilters page, and be on the lookout for the official Gee's Bend Quilts badge on their shop pages.
In addition to welcoming the Gee's Bend quilters to our community, throughout the month of February, we will be celebrating Black History Month. Over the next four weeks, we will be spotlighting inspiring stories and showcasing amazing items from Black sellers on our Black History Month Editors' Picks Page. As a thank you for supporting these small businesses, shoppers who spend $35 or more using a Mastercard in a shop featured on this page will receive a $10 Etsy credit for use on a future purchase.*
*US cardholders only. Offer ends Feb 28 at 11:59pm ET. Eligible shops only. Credit expires March 31, 2021 at 11:59pm ET. Credit will be issued within 10 days of qualifying purchase. See terms and conditions.