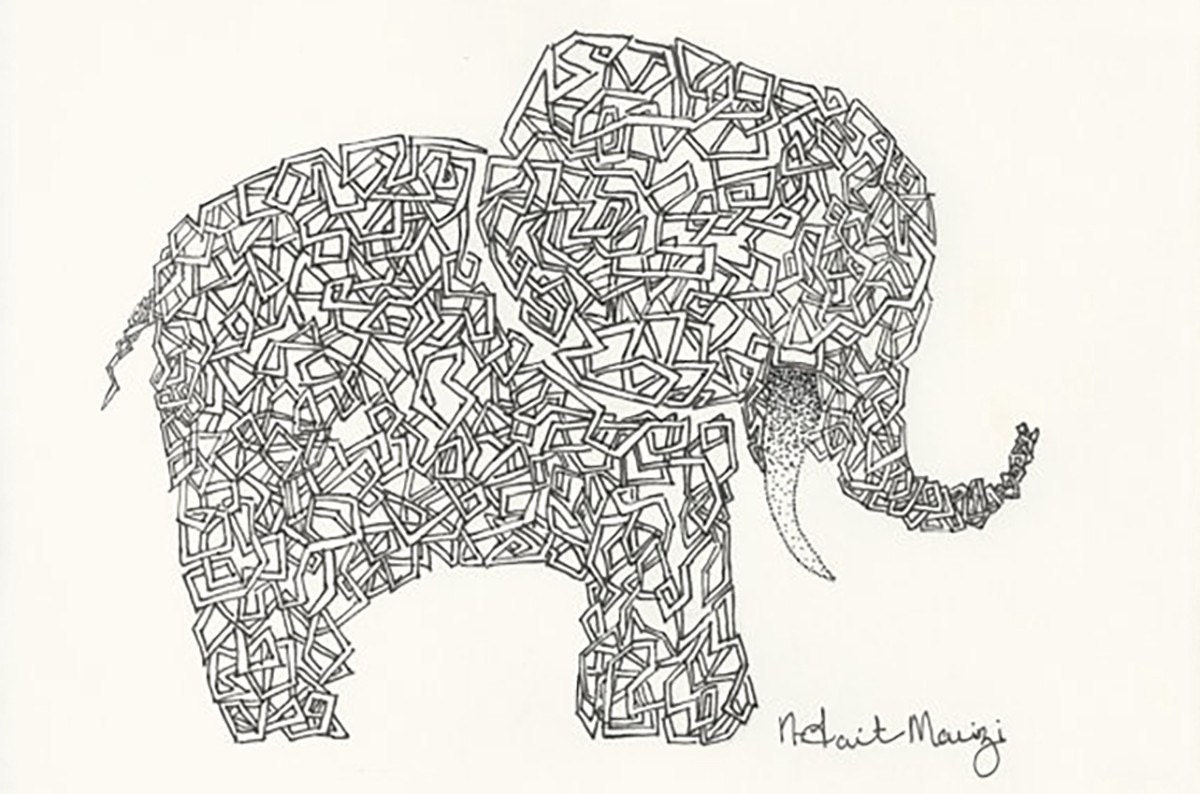 Editor's note: This post was originally published on the Etsy News blog on August 11, 2016.
Today marks the 5th anniversary of World Elephant Day, an annual event established to highlight elephant conservation efforts. According to the World Wildlife Foundation(WWF), as many as 30,000 elephants are killed annually for ivory. One of Etsy's publicly-stated values is that we are a mindful, transparent and humane business. To genuinely live and support these values, it's important for us to create and enforce policies that help protect elephants and other wildlife from illegal trafficking on the internet.
According to the International Fund for Animal Welfare (IFAW), wildlife trafficking is a booming illegal industry, generating $18 billion USD per year. Increasingly, this illicit trade is happening online. In their 2014 investigation, Wanted Dead or Alive: Exposing Online Wildlife Trade, IFAW studied the online sale of animal products for six weeks and found more than 30,000 wildlife items, worth an estimated $10 million USD.
We believe that Etsy and other marketplaces have a responsibility to protect animals and prevent illegal trafficking on our platforms. I'd like to share an update on our progress and recommend steps online marketplaces can and should take to achieve these goals.
In 2013, President Barack Obama issued an executive order calling for the United States to take a stronger stand against illegal wildlife trafficking. This order led to the creation of the US Wildlife Trafficking Alliance, a consortium of technology companies and non-governmental organizations (NGOs) like the IFAW and WWF. Etsy has proudly been a member of this alliance since its inception, and we're working with industry leaders to ensure that endangered and threatened animals are protected by our policies.
Also in 2013, we prohibited the sale of endangered or threatened wildlife products in our marketplace, including all products made from elephants. Since then, we've been hard at work educating our community and removing prohibited wildlife products from Etsy.
Our Policy team — responsible for writing clear, digestible policies that foster a unique, ethical marketplace — continues to work diligently with many others at Etsy on these issues both in our day-to-day work and in ways that extend beyond the Etsy marketplace. In 2015, Policy Director Bonnie Broeren joined leaders from IFAW, TRAFFIC, and INTERPOL to speak at the UN Crime Congress. In a panel hosted by the US Department of State, Bonnie highlighted the importance of technology companies taking the lead — especially as this trade increasingly happens online — in preventing illegal wildlife trafficking.
In February of this year, we took this message to the US capitol. I joined John Calvelli (Wildlife Conservation Society), Jeff Flocken (IFAW), and Heather Noonan (League of American Orchestras) in Washington to advocate for the US Fish and Wildlife Service's then-proposed (and now enacted) restrictions on ivory sales. Etsy's policies have prohibited nearly all ivory sales since 2013, and we believe that this is the best way for us to help protect elephants.
In working with experts in the wildlife conservation field, such as IFAW WWF, we've developed an animal product policy that takes a strong stand against illegal wildlife trafficking. By coming together as an industry and adopting consistent policies, we hope to continue to find new and innovative ways to work with NGOs and tech industry leaders to prevent the extinction of elephants and other animals with whom we share the planet.