Corliss and John Rose's profile
Corliss and John Rose's Profile
About
2-Roses Studio, located in Southern California, is a life long artistic exploration and collaboration between metalsmith Corliss Rose, and lapidary John Lemieux Rose. Each is a master craftsman with a distinctive style and artistic vision all their own. Together the 2-Roses have forged a unique creative synergy that explores the boundaries of art, ornament, jewelry, social commentary and humor through the combination of wildly unorthodox materials and techniques.

2Roses is a proud member of the Etsy Metal Team.
Favorite materials
exotic electronic components, precious gems, bone, silver, plastic, gold, recycled objects
Anaheim, CA, United States
Shop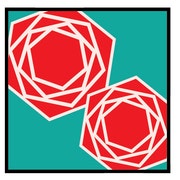 2Roses
When you're in the mood for something...