Janelle Bradshaw's profile
Janelle Bradshaw's Profile
About
I'm a wife to my best friend and a mommy to 4 littles who fill my days with fun and craziness. I could live on cheese and donuts. I love all things art and color but found my niche when I started taking pictures.

52home began as a photography project on girltalk, a blog I write with my mom and sisters. I wanted to chronicle every day home life, 5 days a week, 52 weeks a year and capture the glory peeking out from behind the ordinary. After many requests for these pictures I decided to launch 52home@home. I also added a few other projects I've been working on including personalized found letter posters. I hope you'll enjoy the 52home collection in your home.
Female
Born on July 25
Joined November 17, 2011
Louisville, KY, United States
Shop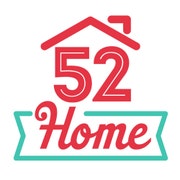 52Home
Capturing the glory peeking out from the...