Annie Ciszak Pazar's profile
Annie Ciszak Pazar's Profile
About
I live in Anchorage Alaska with a funny man and our mischevious ferret, Betty White, and a loving spaz of a dog. I've been here for 11 years and absolutely love it, so much different from Buffalo NY - my old stomping ground.

I went to school for a BFA in Jewelry Design and Metalsmithing from Buffalo State College and for the last 9 years have run a brick and mortar boutique (www.shop-bella.com) featuring exclusively handcrafted items.

Annie's Arts and Follies can be found in over 100 shops in 34 states - check out www.anniesartsandfollies.com for a complete list on where you can get your hands on bling fix!

Wholesale inquiries welcome.
Female
Born on September 20
Joined September 29, 2005
Favorite materials
metal, yarn, junk, recycled, found, objects, more, silver, gold
Anchorage Alaska, United States
Shop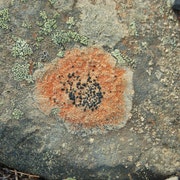 AnniePants
one of a kind funktastic jewelry & magical...