Bittersweet Gardens' profile
Bittersweet Gardens' Profile
About
Bittersweet Farms is a non-profit organization that serves individuals with Autism Spectrum Disorders (ASD), providing residential, vocational, and recreational support to adults with autism. The unique farm model allows individuals to participate in farm related activities that provide meaning and purpose. The individuals are able to see the progress of their work from initiation to completion, reaffirming their dignity and self-worth.

A self-sustaining program, Bittersweet Gardens builds community relationships, develops products that meet industry needs, demonstrates a successful enterprise that can be replicated, and increases employment for adults with autism.

The mission of Bittersweet, Inc. is to positively impact the lives of individuals with autism and those whose lives they touch.

Whitehouse, OH, United States
Shop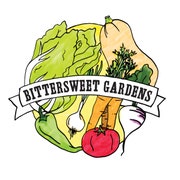 BSFGardens
Bittersweet Farms: Serving People with Autism