Lee's Profile
About
Curmudgeonly designer, and illustrator, with a love of all things cult, quirky, horrific, science fictionish, or just plain rubbish.

For information on what prints are coming up next, and for the occasional sneak peek and teaser, you can follow me on Twitter at: @DadManCultArt, I can also be found lurking in the shadows of Tumblr too at: tumblr.com/blog/dadmancult, and last but not least, on Facebook with a DadManCult Art fan page. I go through phases of being stupidly busy with my proper grown-up design job, but when I get a chance, I like to give everybody advance warning on what's up next and when.

Don't be shy, ask me about commissions, and if there are any prints you'd like from my shop at a different size to those listed, don't hesitate to ask about a custom order, I might just be able to oblige.
Male
Joined November 8, 2010
Colchester, VT, United States
Shop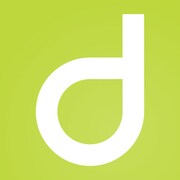 DadManCult
Artwork inspired by cult and classic TV...