Mike O's Profile
About
After making my first wooden napkin holder in grade school, I've been fascinated with all that is possible with wood. From the intoxicating aroma of Douglas fir being milled at a nearby shop to shaping small wooden sculptures that I remember as a child, woodworking has always been in my blood. Fast forward about thirty plus years and the passion and excitement has never been stronger. After a long career in the arts, another of my passions, I've decided to pursue a lifelong dream of building a business around woodworking as a professional woodworker, furniture maker, designer, and craftsman. As a first step, I entered the Etsy marketplace to offer handmade objects for people to enjoy. I love that, although we're in a world filled with mass-produced items, there is still a love affair with hand-crafted, quality products. I'm very happy to be a part of the Etsy community!
Favorite materials
Woods from Hawaii, Koa, Mango Wood, Mahogany, Walnut, Cocobolo, Beech, Ebony, Bocote, Bubinga, Pacific Yew, Sycamore, Baltic Birch
Southern California, Orange County, USA
Shop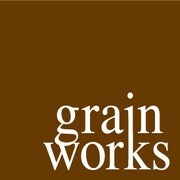 GrainWorks
Hand-Crafted Wood Pens, Key Chains & Other...