Kogo Shuko's profile
Kogo Shuko's Profile
About
I'm a kid at heart. I always will be.
I simply love toys.

My bedroom is set up to reflect that, with wall shelves above the bed showing off my mighty fine mixed collection of vintage and new plush toys.

In recent years, I have decided to part with some of my prized collection - including my My Little Ponies.

Now, not only do I give up my valued childhood toys, I also search for them. I pick up anything I can find that reminds me of growing up in the 80s, and it is my pleasure to share the fruits of my labour (trips to the thrift stores are SOOO hard hehe) with you!
Female
Born on April 16
Joined December 8, 2009
Favorite materials
shells, wood, marbles, pressed flowers, acryllics, vintage, bone china
Shop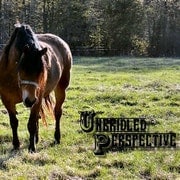 KogoShuko
Unbridled Perspective - Rebecca Lyne...