Lorna Avilés' profile
Lorna Avilés' Profile
About
Sewing has been a hobby of mine for along time to which ETSY has given an outlet to. I am an anthropologist by training, college professor by trade, Puerto Rican by birth, and an endless dreamer dedicated to exploring by nature. I spend my free time traveling and taking students to other countries in many study abroad and service learning programs. Life is busy, but I wouldn't have it any other way.
Female
Joined October 1, 2011
Chapel Hill, NC, United States
Shop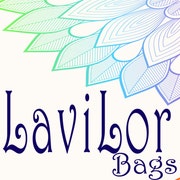 LaviLorBags
Specializing on customizing discrete cases...