Katie's Profile
About
I am a book conservator/bookbinder and a librarian. I love to research things - the older and more unique, the more fun! I started attending auctions and flea markets with my mother from a very early age. I'm just a collector at heart.
Female
Joined March 8, 2009
Alexandria, VA, United States
Shop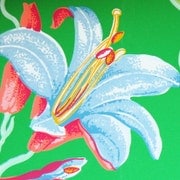 NotNewShop
Vintage Treasures, Kitchen Kitsch, Fun...