Lorri's Profile
About
I search the bay area of San Francisco for unique and one-of-a-kind vintage items for your pleasure. I have over 30 years experience collecting vintage and antique items. I occasionally find a one-of-a-kind item that is rare and precious. So please enjoy the RETRO REALM experience and come back often for more one-of-a-kind vintage and retro items.
Female
Born on July 8
Joined August 31, 2009
Favorite materials
Furs Pearls Alligator Lizard Snakeskin Silk Leather Wood Glass Cotton Gold Silver Lace
San Francisco, CA, United States
Shop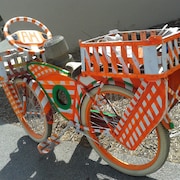 RetroRealm
Vintage Clothing Jewelry Accessories...