Jay's Profile
About
Some years ago I came across Paolo Coelho's book "The Pilgrimage" and was fascinated by this journey of faith , on the Road to Santiago. I began gathering all the kit I would need to make the trip, from backpacks to water bottles . First I wanted a symbol of my commitment to the idea. So I made myself some patches...
A year later those patches were taken by someone else who set out before me and so I made more...and more.... and more for friends and family and then...on Etsy.
Female
Joined April 9, 2009
Favorite materials
Linen, silk thread, stranded cotton, danish embroidery thread, Japanese handmade needles
Shop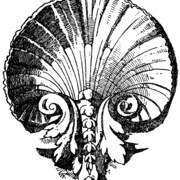 Baubletjes
Camino de Santiago patches/Alan Partridge...