FoxyFawnzy's profile
FoxyFawnzy's Profile
About
Hi! My name is Fawn..I'm a mommy to a beautiful son. He is the love of my life.

I have a passion for vintage, I love music, I'm obsessed with colors (I like to complement/contrast them) and I'm a kitty cat lover.

And most of all I love being a mom, teaching/nurturing/loving my son. I'm blessed to have someone so beautiful in my life.
Female
Joined April 29, 2009
Loomis, California,
United States
Shop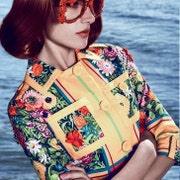 FoxyFawnzy
Unique Vintage Clothing and Accessories