Gustav Karlson's profile
Gustav Karlson's Profile
About
I'm Doctor Gus, I bend spoons.

I'm just your basic all around awesome renaissance man. Part artist, part archaeologist, part farmer, part showman, part tycoon and mostly absurd despite attempts to appear otherwise.
Male
Born on December 1
Joined November 5, 2007
Favorite materials
Forks, Spoons, Gears, Watches, Clocks, Silver, Brass, Copper, Pewter, Glass, Antiques, Gemstones, Chain
Henryville, PA, United States
Shop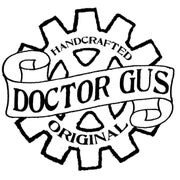 doctorgus
Doctor Gus Designs - Art, Accessories,...