Earl R. Branham's profile
Earl R. Branham's Profile
About
I have always carried a camera, even when I was younger, and I love photographs. Old black and white's are amazing.
A single photograph is a bookmark of every chapter of each day. The lens is a way of capturing a moment, and keeping for later in the day, when the hiking boots come off, and the wine is flowing; a reminder of a wonderful moment forgotten.

In my daily hiking trips, strolls through town, or drives to work, I see things. I dream. My dreams are shared with occasional passerby, who is always filled with questions about what I see. I think I should write a book, just about these people, and their inquisitive manor.

A stroll through my shop, you will find a few of my bookmarks, but not all. Some are odd, or private to me, and my camera.
So pour some coffee or wine, and enjoy my slices of life.
Male
Born on January 16
Joined August 23, 2012
Favorite materials
Nikon D5100, Nikon L100, iPhone, Nature, Kodak Paper, Imagination
Cleveland, OH, United States
Shop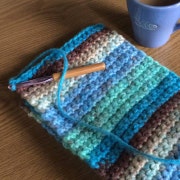 ThoreauFair
Nature inspired photographs and handmade...