Neil's Profile
About
I grew up in England but have lived in Canada for many years now, and I think this gives me a wider perspective: even two countries with such close historical ties and that have so many things in common are very, very different as well.
Canada has its own share of the American Dream, and here you are more encouraged to think for yourself, and give things a try.
In England, at least the England of 20 years ago, you obey the rules, you don't get ideas above your station, and you think only inside the box.
In Canada there is no box. Just a world of possibility.
Male
Joined January 8, 2010
Favorite materials
Shop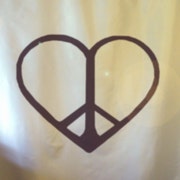 eternalart
Eternal Art Shower Curtains - Artistic,...