Carol's Profile
About
Hi,
So nice you could drop by.
Just a little about me ~

Driven by a passion to create. I have been an artist for 25 yrs working on my own designs, selling, teaching and a few published. Always up for the challenge of learning new techniques.

I love anything old, worn, torn, antique and enjoy scouring old antique malls and flea markets for old post cards, books, and jewelry.

I think if I were to be described by one of my friends, it would be attention to details and color.

My husband and I live outside of Vancouver, BC with two black chows, a sweet adopted standard bred and a gentle quarter horse. We appreciate and love nature and animals.

Female
Joined January 24, 2011
Favorite materials
ephemera, antique post cards, antique keys, recycled lace, tarnished, tattered, torn, texture, books, rhinestones, canvas, acrylic, water color
Shop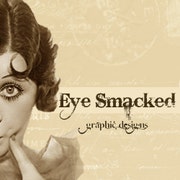 eyesmacked
etsy banner sets business cards facebook...