Tk Kasicki's profile
Tk Kasicki's Profile
About
At work I try to help people keep their pets as healthy as possible.

At play, I enjoy learning about and practicing divination, playing video and board games, cooking, smashing paints onto canvases, fiber-crafts and sewing, modeling with polymer clay, and making new things out of old things.

Painting makes me happy. Creating new things does too. "Stockpiling materials" is a talent I learned from my mom. :)

I like computers, video games, dogs, cats, birds, reptiles, seahorses, dinosaurs, robots, and robot dinosaurs.

I can also be found on my website at FairyRebel.com or catch me on Twitter!
Female
Born on October 30
Joined February 8, 2007
Favorite materials
canvas, acrylic paint, polymer clay, beads, cuddly textiles, feathers, ribbon, reclaimed materials, old clothing, wood, minerals, shells
Oceano Beach, CA, United States
Shop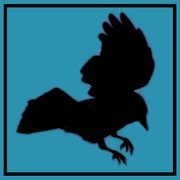 fairyrebel
: As the Raven Flies :: Curious Notions ::...