SUHAIB ALVI's profile
SUHAIB ALVI's Profile
About
While shopping with Gemsbeads you will get genuine,non treated and handmade gemstone beads.

All the products are a result of a collective effort made by five artists.Our team include Suhaib,Ahmad,Eisha,Sagheer and Yusuf.

We buy rough gemstones from various raw dealers then is subjected to assortment.After assorting the rough it goes for cutting to remove major inclusions and to get desired shape.Next step is to make preform,once we get preform it goes for faceting.After faceting it goes for polishing.Polished beads are being drilled according to shape and demand.

All our processes are being done by hand using traditional tools.
Male
Born on August 12
Joined February 27, 2009
Favorite materials
Shop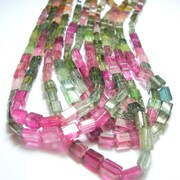 gemsbeads
TOP QUALITY GEMSTONE RUBY WATERMELON...