Jerome Sevilla's profile
Jerome Sevilla's Profile
About
I'm gridjunky. That's me in the pictures. I model my own knits because mannequin heads freak me out. I shave my own head. I used to wish I was taller. Nowadays I'm just thankful to be proportionate. I weigh the same as I did in high school. Back then I had a mohawk, and Ronald Reagan was president.

I live a creative life to the detriment of my social life. I ride instead of drive. I strive for zero waste. I'm quickly learning how to knit. I'm slowly becoming a vegetarian. Fresh fruits make me proud to be from the planet Earth. Rabbits make me feel that way too.

I do my best to groom a decent web presence. Sometimes I hate doing it. I do it anyway. Come find me if you want to see what I'm up to.
Male
Born on March 3
Joined December 14, 2009
Favorite materials
San Jose, CA, United States
Shop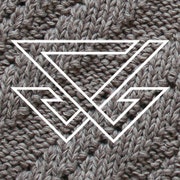 gridjunky
Recycled, Designed & Handmade in San Jose,...