Sir Radness' profile
Sir Radness' Profile
About
People of Earth... Attention!

We are two lost souls from another dimension... we see the inner light of this Gaia, and we feel Well amongst you.

To join your society is to offer our vision of "t-shirt"... as you appear to have depth of emotion for this thing you wrap yourself in... we choose to display our affections through these means... we have great joy that you wrap yourselves in our visions.

We hope to find peace amongst you... although your kind is extremely violent and irrational... it scares us... we will blind you if provoked... (it is reversible, that's how we roll).

Your great scholar Led Zeppelin once spoke:
"Have You Seen The Bridge?"

What is this 'Bridge' he speaks of?
Male
Born on December 24
Joined January 20, 2010
Favorite materials
Austin, TX, United States
Shop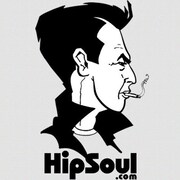 HipSoul
Vintage Rock T Shirts and Killer Movie Tees