Joëlle's Profile
About
Hello and welcome to my little corner of Etsy :)
My name is Joelle and I used to be a science girl. But not anymore! After studying health sciences, biology and anthropology, I realized that making jewelry was not just a temporary passion, it was my dream job! After a few years of self-teaching, I studied jewelry for 2 years (fall 2009 - spring 2011). At 25, I was finally done with school and I can now work full time on my creations.
Making jewelry is the way I found to express myself. So enjoy my shop and feel free to contact me with any question, suggestion or custom orders!

Female
Born on June 10
Joined April 9, 2007
Favorite materials
Shop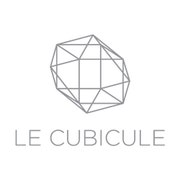 LeCubicule
Eco-friendly jewelry, skinny rings and...