Greg Zugay's profile
Greg Zugay's Profile
About
Originally an East Coaster, grew up a Pacific North Westerner....came of age a West Coaster. Having lived in three distinct areas of the country, in three very different lifestyles, I've come to love & perfect a style that transcends geography. I pick items that speak to me and put them together, conventional design wisdom be damned.! I'm forever studying Spatial Design....so the pieces I buy and sell are items that i hope you too will fall in love with and use to create your own "kewl diggs".

Do you "digg" the space you're in?
Male
Born on August 6
Joined September 4, 2011
Favorite materials
Iron, Teak, Wool, Clay, Stone, Textiles, Steel, Aluminum, Glass, Plastics, velvet, vinyl, leather
Stevensville, Montana & Spokane, Washington
Shop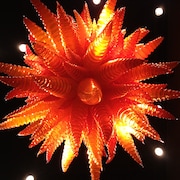 kewldiggs
Vintage, Atomic & Mid/Mod accoutrements...