Katherine Marino's profile
Katherine Marino's Profile
About
Welcome to Tutu USA on Etsy!
I have learned a lot from the wonderful community here on Etsy and my own customers. Selling on Etsy gives me the opportunity for to stay home with my children and to grow as an entrepreneur! When things get too busy for me my mom and my sisters help me out a lot. I am very blessed to have them!
I am here to help you in anything I can and I hope you find what you are looking for.
Please let me know if you have any questions at all ! My number one priority for my business is customer service.
To contact me simply visit my shop: www.tutuusa.com and message me right there I will answer you promptly and will help you as much as I can.
Thank you very much!
Female
Joined March 29, 2013
Favorite materials
Wesley Chapel, FL, United States
Shop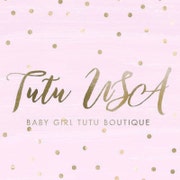 TutuUSA
Baby Girl 1st Birthday Tutu Outfits and...