Siany's Profile
About
I love people spotting, sitting next to the artisan creating their magic, stay in front of an artwork and daydream, walking barefoot on the sand or grass, and eating chocolate.

Hello I am Siany. In 2005, while working fulltime, I taught myself to create jewelry for fun and from then i never stop creating. I love exploring styles and trying new technique on my jewelry making. At the moment I am a full time mommy and I just start to reopen my etsy store that had been abandoned 3 years ago. I love meeting interesting people and exchanging great idea.

Here goes my facebook page https://www.facebook.com/BijouxdeSiany/
pinterest https://www.pinterest.fr/sianykitty/
and instagram https://www.instagram.com/sianykitty/

I wish you all to have a great day and see you soon!
Female
Born on February 4
Joined March 9, 2009
Favorite materials
Swarovski crystals, natural stones, silver, flower shaped stones, tear drop shape swarovski and stones
Paris, Île-de-France, France
Shop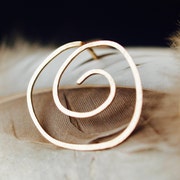 sianykitty
Colourful Minimalist handmade jewelry from...