Hayley and Hunter's profile
Hayley and Hunter's Profile
About
Website: www.simbiotekdesignlab.com

Sim–bio–tek = Interaction – Nature – Technology

Simbiotek Design Lab (SdL, pronounced sym-bi-ot-ic) is a design studio that produces earth conscience designs based on the science of natural phenomena and biomimetic processes. With nature as model, we merge aesthetic and function using hand crafted and modern fabrication methods.

At Simbiotek, we have made it our mission to create awareness of the growing threats to the natural world. We base our designs on the growing influence of biomimicry, using nature as a model. Learn more on our website.

SdL was founded in 2011 by Hayley Stewart and Hunter Ruthrauff after collaborating at the Cal Poly Pomona undergraduate program for Architecture and Environmental Design.
Favorite materials
San Diego, CA, United States
Shop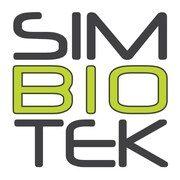 Simbiotek
Modern Wood Jewelry, Housewares and...