Jodi and Dan's Favorites
Like Jodi and Dan's favorites?
Follow Jodi and Dan to keep up with their discoveries.
Follow
Hooray! You're now following Jodi and Dan.
Your activity feed just got more interesting.
Medford, OR, Ashland, OR, Rogue Valley, OR, Grants Pass, OR, Southern Oregon,
United States
Shop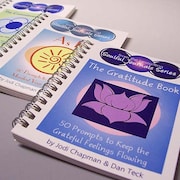 thisisit
Soulful Journals + Eco Notebooks & Notepads!