Vera's Profile
About
I have been knitting and dabbling in various hobbies for as long as I can remember, and love experimenting with different types of yarn. My passion is for designing and knitting baby and childrens patterns - just love to create something new.
My absolute ultimate would be to publish a few books, and also have my own brand of yarn, I adore Debbie Bliss yarn, especially Cashmerino, gives such great stitch definition.
I hope that I have produced some patterns that may inspire the young (and old) to knit Generally my patterns are for the beginner, I have tried to keep them simple, modern and practical, with a twist of individuality.
I hope you enjoy my designs, your feedback is most welcome!!
Female
Born on November 28
Joined November 16, 2011
Favorite materials
Shop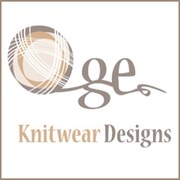 OgeDesigns
OGE Knitwear Designs - Knitting Patterns