The Surfer Girls' profile
The Surfer Girls' Profile
About
We go together like toes off the nose of a longboard and often get mistaken as sisters. We like donuts and hot chocolate on chilly days and bikinis and beers on the warm ones. We have a passion for baking and are also the owners of Surfer Girl Bakery. We often create things and have a hard time not keeping them for ourselves, and are constantly searching the sea for more inspirations. Our hearts belong to Navy Search and Rescue swimmers and have a love for our country and the people that protect it.
Born on January 1
Joined September 29, 2009
San Diego, CA, United States
Shop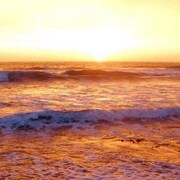 SGCasitas
bringing the salt, sand, and sea to your...