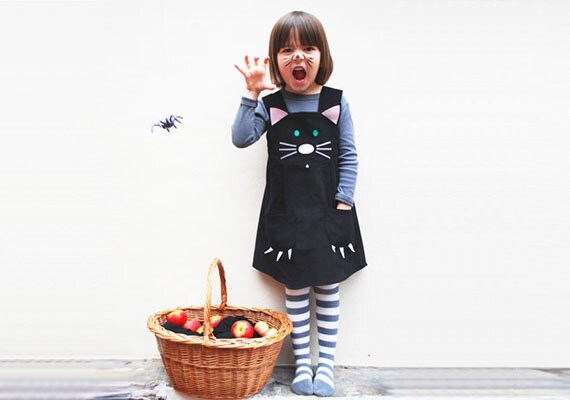 Are you making a to-do list, checking it twice and eager to find out the be-all, end-all marketing tips to rack up a sleigh-full of sales? While there are definitely do's and don'ts, there's no one-size-fits-all approach to marketing. Instead, every Etsy seller embarks on their own journey — developing specialized plans that match their brands and needs.
We checked in with full-time sellers who've been around the Etsy holiday block to compile the following 10 tips. While their marketing moves differ as much as their respective brands, they share three core sentiments: start planning yesterday, create a sustainable marketing plan that works for you, and enjoy yourself as much as possible.
1. Cater to Your Most-Likely Customer
Who are you trying to reach this holiday season? Put another way, do you know who your items are an absolute shoo-in for? Your marketing efforts should resonate with either a gift-giver or someone who's shopping for herself. Try visualizing the Most Likely Person to Buy Your Items. Is it a mom seeking colorful winter wares for her rough-and-tumble kids, a quirky art lover in pursuit of one-of-a-kind statement pieces for coworkers, DIY fashionistas who want to get noticed at a New Year's Eve party, or none of the above?
Once you have a clear understanding of your most-likely customer, include a sentence or two that describes this ideal demographic and personality traits in your item listings. This information will help gift buyers feel confident about their purchases.
Read more: For insights, read Holiday Merchandising Guide: Winter Trends and Tips and How to Make Your Items Gift-Worthy for the Holidays. Take your efforts a step further with How to Find Your Target Market.
2. Get Your Shop Into the Holiday Spirit
Whether you deck every hall of your shop with holiday-themed merchandising or you opt to make just a handful of seasonal adjustments, ask yourself this question: What's the best way to show that my items make great holiday gifts?
Consider adding seasonal designs to your collections or organizing a special photo shoot to show off your items' context for the holidays. Take time to ensure that your item titles, descriptions and tags are relevant to increase your potential to be found.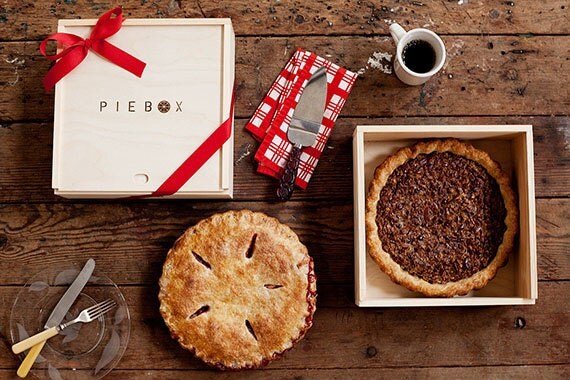 Read more: For suggestions on sprucing up your banner and item photography for the season, read How to Merchandise Your Shop for the Holidays.
3. Spotlight Key Items
What are the most important items for your brand this holiday season? Whether you have a trusty best seller or a new design that you want to showcase, select a manageable amount of items to focus your strategic marketing energy. Kirsty Harltey of Wild Things Funky Little Dresses has been selling on Etsy since 2011 and recommends spotlighting key items like a boutique would on an end-cap. "Build on the strength of these items and make them visible in the Featured Listings section of your shop," she says.
4. Share Your Story
Who's the creative force behind these items? How are these items made? These are the kinds of questions customers love reading the "behind-the-scenes" answers to in sellers' About pages.
Kirsty says customers go to Etsy in search of unique, authentic items made by real-life people. "Buyers want innovative, fresh gifts with heart and soul," the U.K. seller says. "Bringing that special something to your customer with beautiful photography and an honest story of how it was created is key. It's a personal thing, but customers really do appreciate your honesty, and this builds their trust in you and your brand."
Read more: Surefire Techniques to Make Your Listings Sizzle and 3 Questions for Telling Your Creative Origin Story.
5. Clearly Communicate Customer Services
Before you get into the thick of November and December, take time to assess your production systems and fulfillment processes. Then, ensure that your shipping, returns and "final order before the holidays" info are clearly communicated in your Shop Policies, Shop Announcement and Message to Buyers.
Jill, the owner of natural perfume shop For Strange Women, recommends preparing for hurried shoppers who tend to speed-read. "If there's room for confusion within the item title or first photo, you may run into issues with customers who thought they were purchasing something else," the artisanal scent-seller says. "When in doubt, take time to send a Convo to make sure there isn't a misunderstanding."
To manage increased demand, Kirsty Harltey recommends considering extra help. "And always remain focused on ownership, quality and craftsmanship," she says. "I top up on supplies and packaging materials in advance."
Read more: For a comprehensive guide to estimating shipping rates and using shipping labels, read 4 Steps to Shipping Success. For advice on hiring seasonal help, read Getting Help From Your Community When You Need It.
6. Attract International Shoppers
Did you know that people around the world are buying Etsy gift cards? Here's why this is good news for you: In the 2012 holiday season, over $1,000,000 worth of gift cards were purchased on Etsy, which means that the coming months are the best time to capture that increased traffic and purchasing power. Another important fact: Buyers with an Etsy gift card spend 24% more on average than their gift card value when using the gift card to pay for an order.
Read more: How to Attract International Customers.
7. Get Creative With Holiday Promotions
Samya of Firedaughter Clothing says she's learned a lot in the last five years of fulfilling holiday orders and now has a brick-and-mortar shop. Though she's not a fan of discounting her prices, she's created her own version of a Cyber Monday sale, and her customers love it. "I call it my Firedaughter Nation Appreciation Sale. I post a beautiful flyer on my Facebook page a few days before Cyber Monday that features an Etsy Coupon Code."
Read more: Encourage Repeat Business With Improved Coupon Codes.
8. Inspire Repeat Business
What can you do to make a lasting impression on your customers and encourage them to come again? Offering gift-wrapping or attractive packaging is one way to do this; read Packaging Inspirations for clever ideas. You may want to consider offering personalized details on your items; for advice, read Top Tips for Managing Custom Orders.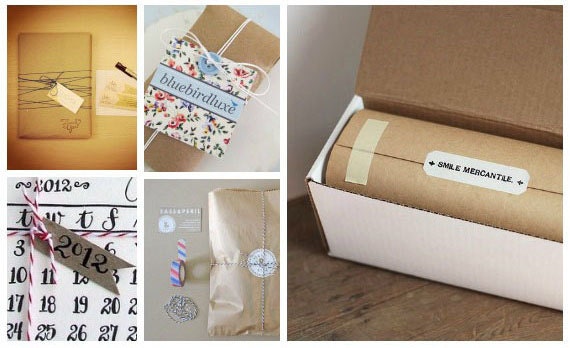 Jill enjoys including extra little gifts, such as mini soaps or herbal potpourri, in her packages during the holiday season. "When people receive a gift for themselves along with their gift order for someone, they often want to come back and do more gift shopping with you," she says. "Sometimes I promote gifts on my Facebook page, and sometimes they're a surprise to customers."
9. Get Your Brand Out There
In addition to optimizing your tags and beautifying your photos to help buyers find and select your shop on Etsy, it's important to network. Spread the word about your business wherever your most likely customers can find you. And, no, you don't have to spend a fortune in the process.
Put on your creative marketing cap and research smart ways to promote your business. Can you connect or send samples to bloggers who engage your target market? Could you join an Etsy Team that organizes collaborative promotions? Can you participate in community events, associations and craft fairs? "You'd be surprised how many people take business cards and actually track down your shop later when they're ready to do their gift shopping," says Jill.
Read more: How to Win the Hearts of Bloggers and How to Find Teams to Help Grow Your Etsy Shop.
10. Make the Most of Social Media
To help your customers remember you, select one or a handful of your favorite forms of social media to get creative about engaging followers.
Samya is a fan of Facebook for its free marketing capabilities and Instagram for showing behind-the-scenes glimpses into her creative process. She's had success with a sweepstakes style of promotion that involves encouraging followers to share and spread the word with their networks. "People spend a lot more time searching around online during this time of year and are more open to checking out new things are available in online markets," she says.
Read more: For advice on how to promote your shop with Facebook, Pinterest and other social media, read this list of links.
Is this your first holiday sales season or do you have at least one under your belt? What are your best marketing tips? Share your thoughts in comments below.