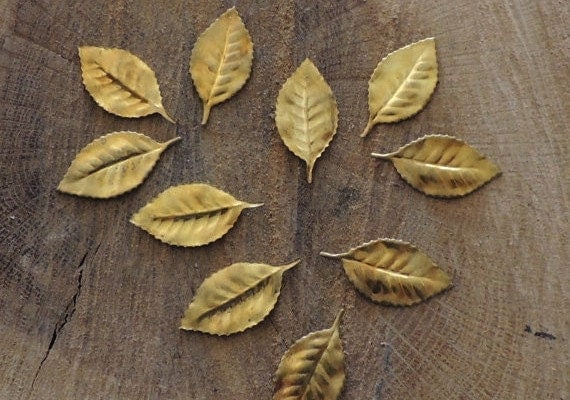 Whether you're having your busiest selling season yet or still working towards your first sale, the holidays are often a time ripe with pressures and demands.
We asked sellers in the Etsy Forums to take a moment out of their busy holiday schedules to recognize what they're thankful for this season, especially as it relates to running a creative business. As over 700 heartfelt responses streamed in, I was reminded of how grateful I am for the passion of the Etsy community. While each of the stories shared were highly personal and unique, several common themes emerged. Read on for examples of just some of the things Etsy sellers are especially appreciative of this holiday season.
1. Getting to Do What You Love
"I'm thankful to have the opportunity to spend every day doing what I really love. So many people work just to make a paycheck, but I look forward to Monday mornings when I can go back into my studio and create. Starting this business has required a great deal of sacrifice, but I try to remember every day how lucky I am to love my job." – Jennifer Robinson of Liv Jewellery, an Ontario-based Etsy shop specializing in handmade gemstone and freshwater pearl jewelry
2. Working From Home
"It is a dream come true to be able to plan my own day and work when I want to. I quit my day job in September of 2012 to run my shop full time; now I am free to do things when I want to. I take vacations when I want to and I see my children and grandchildren when it works best for me. With no more 'normal' work schedule to hold me back, I work hard but I am free to decide when and where!" – Kitty Phillips of Oregon-based hand-stamped jewelry and accessories shop Always A Memory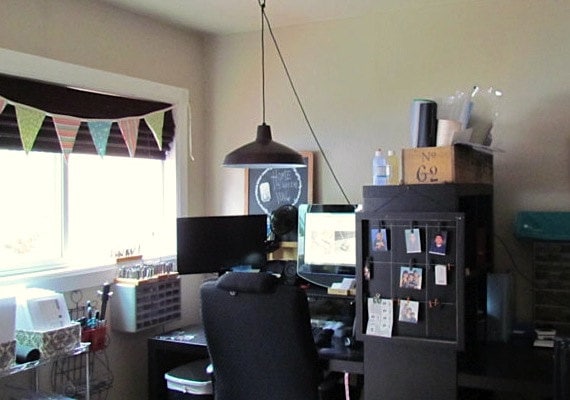 3. Becoming a Role Model
"I am thankful that, through my business, I can teach my children to follow their passions and overcome hurdles along the way. I want them to have the courage to dream, and then do." – Nickie Noel of San Francisco-based vintage shop Spunk Vintage
4. Growing Your Business at Your Own Pace
"As a working-from-home parent to two young children, I tend to have less time than I need to complete tasks. Thankfully, Etsy allows me to work at my own pace, without the pressure of managing a brick and mortar place. I have all the tools to track my small but steady progress and improve, one step at a time." – Green Martha from Rhone-Alpes, France-based print and stationery shop Serpentaires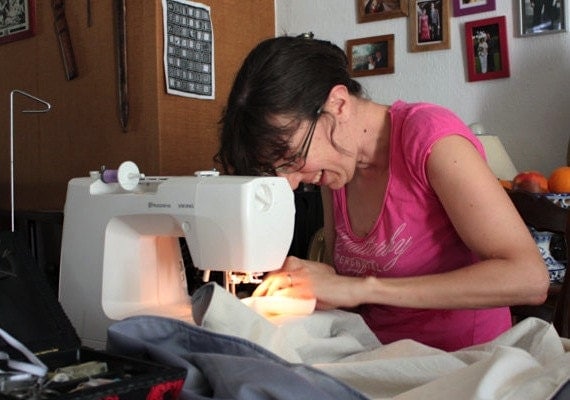 5. Learning From Other Sellers
"I am thankful for the many shop owners who took the time to help me learn how to sell online when I first started out on Etsy. There were too many to name, but many of them were long-time sellers who paused a moment from working on their busy, successful shops to help me get on my feet. I learned about pricing, listing products, photography and shipping from this cadre of seasoned artists and artisans." – Ramona Hall of Ramona Hall Jewelry, a beaded jewelry shop based out of Santa Clarita, California
6. Being Part of a Global Marketplace
"I am thankful to be able to create my jewelry pieces in a small village in the middle of nowhere and sell them worldwide. Who would have thought a few decades ago that you could have an international business without leaving your house." – Dvora Schleffer of Dvora Schleffer, a shop in Givat Ada, Israel specializing in dainty jewelry
7. Having a Hunger to Learn
"I am deeply thankful that after two years of selling vintage on Etsy I am still able to access my 'beginner's mind' and learn something new every day. My curiosity is thriving, whether that means learning to take better photos, untangling social media or beyond. This business will keep me young!" – Coleen Hubbard of Denver, Colorado-based vintage shop Plank & Pearl
8. Receiving Support From Family and Friends
"Everybody takes part in my business. My husband is my photographer, my sister helps at craft fairs, my mom assists with cutting the fabrics and my dad helps me with driving and deliveries. My kids are too small to help in a real 'helping' way, but they are definitely trying." – Noa Vider of Noa Vider, a bridal shawl and accessories shop based in Gederah, Israel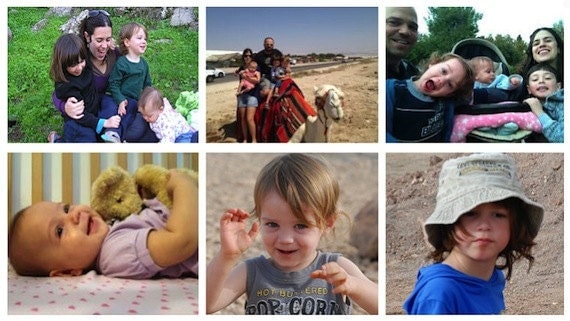 9. Connecting Through the Forums and Teams
"I have gotten loads of helpful (and yes, at times, entertaining) advice from Etsy's community. Without input from my fellow Etsians, my daily mantra would have been 'Is it just me?'" – Mary Lovrien of Albany, New York-based digital download print shop [Stock Lane Studio](https://www.etsy.com/shop/StockLaneStudio
10. Making Connections Around the World
"Having a shop on Etsy has let me connect with so many wonderful people from around the world. Five years ago I never would have contemplated how far my toys would travel." – Eve Geisler of Eve's Little Earthlings, an Etsy shop based in Guelph, Ontario, offering eco-friendly stuffed toys
There's lots more where that came from. See what more sellers are saying thanks for this year, and let us know what you're thankful for in the comments below.