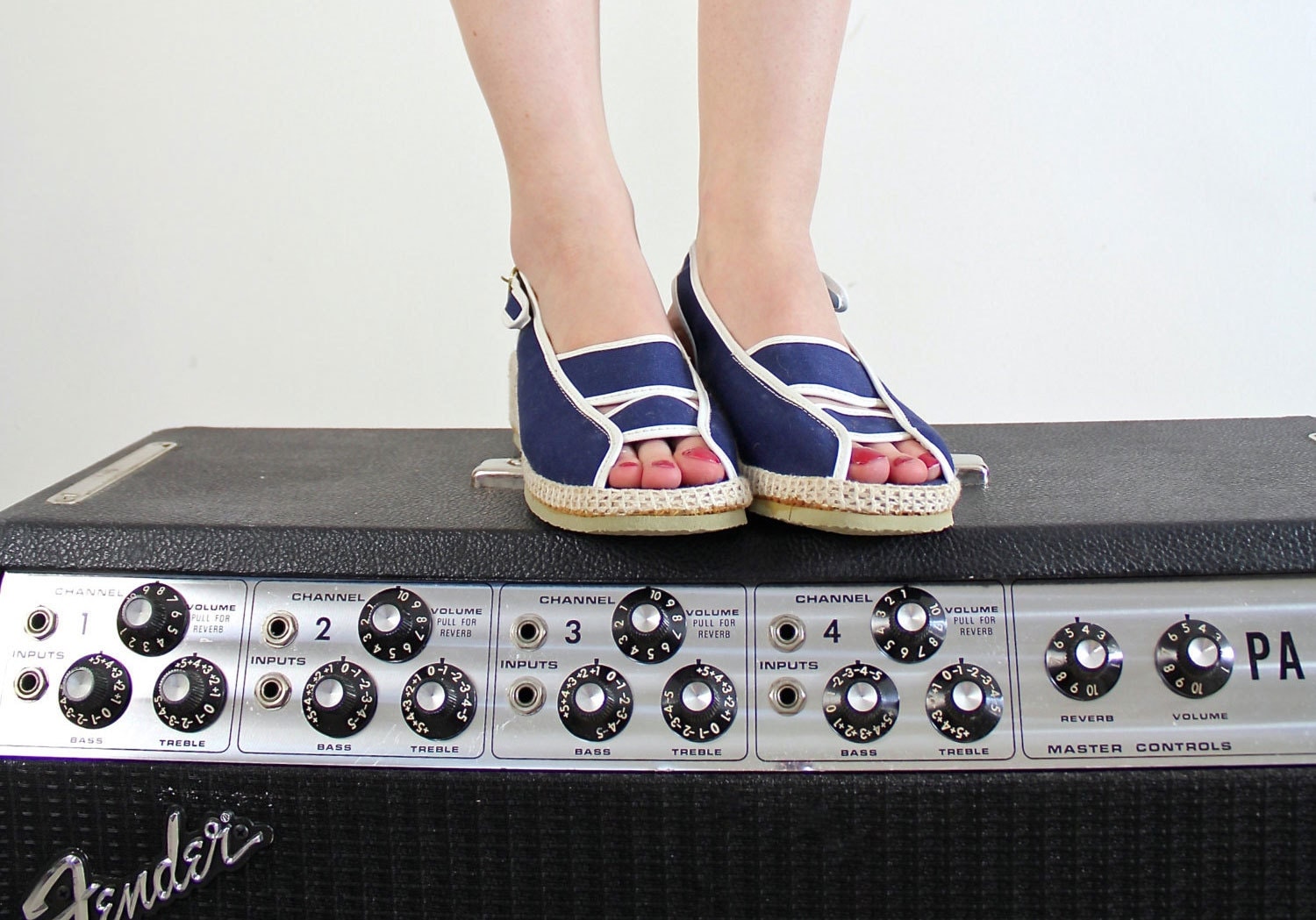 If your closets are bursting with more vintage finds than you could possibly ever wear and an early morning wake-up call doesn't scare you off an estate sale, maybe it's time you opened your own vintage shop on Etsy. On Etsy, items that are more than 20 years old are considered vintage, and the curators who have vintage shops on Etsy sell everything from brass decorative objects to '80s costume jewelry. I opened my vintage clothing shop, jessjamesjake, in 2008 with my husband James while building my career as a freelance violinist. Having two creative and fulfilling careers keeps me very busy, so I've learned to be very efficient! I hope these tips will help vintage-loving entrepreneurs set up a shop they love. Running a vintage shop isn't always easy, but it is fun and rewarding.
1. Define your brand.
One of the biggest challenges we face as shop owners is establishing our brand as we curate our shops. Will you have a dedicated aesthetic for your shop? Only sell items from a certain era? If you're thinking about curating your shop around a certain decade or two, look to Janine D'Agati's Baltimore, Maryland-based shop Guermantes Vintage for inspiration. Her shop has jaw-droppingly gorgeous items for women, with a focus on the 1920s and '30s. Because of this, her shop is reliably stunning and has a luxury feel. Her items are high-end, well-curated and seem to be in nearly mint condition. "I have a pretty niche shop specializing in unusual or rare '20s and '30s women's clothing," Janine says, "because that's the stuff that is the most interesting and exciting to me personally."
The look you're trying to create can be expressed through your photography too. If your vintage collection is more fun and eclectic, photograph your items with a few props and colorful backdrop. If the focus is more on the items and the curation of your collection, try a more minimalist approach so the items really stand out. In either case, natural light is your friend. Read Time-Saving Photography Tips for Vintage Sellers and 5 Common Photography Mistakes for more advice.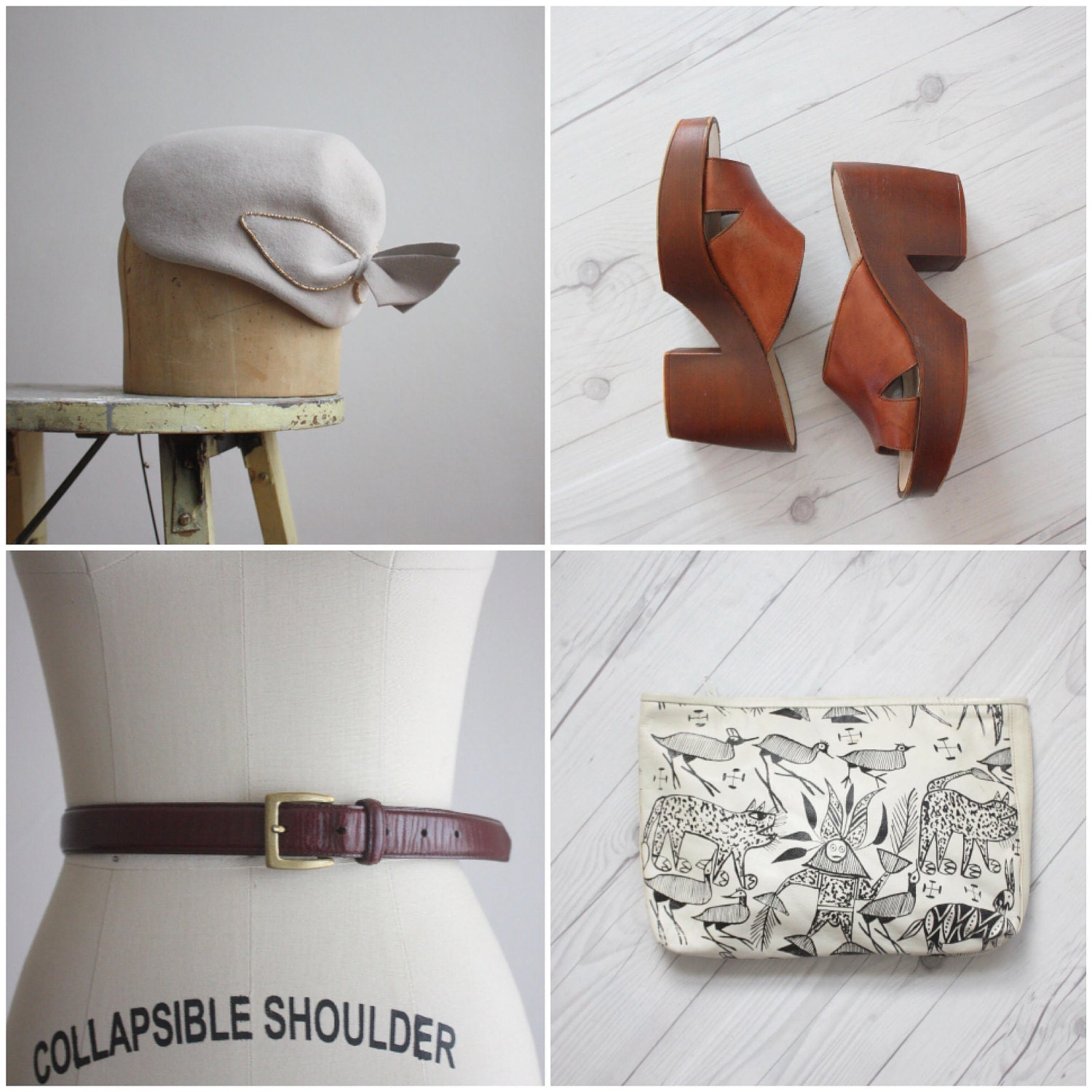 Lily, shopkeeper at Love Charles and For Charles, split her inventory into two shops to keep them manageable, which helped her home in on the vibe she wanted each shop to have. "I decided to put all my men's items in a separate store, so it would be easy for men to go and browse without sifting through the more than 400 items I offer at Love Charles," Lily says. "I really wanted For Charles to be clean, simple and a go-to spot for men who want quality basics." A vintage online shop should be fun to browse, but not overwhelmingly large, and have some variety of sizes and styles. For instance, if you sell vintage clothing, you can reach more customers if you can offer a variety of sizes — from XS to XL and plus sizes.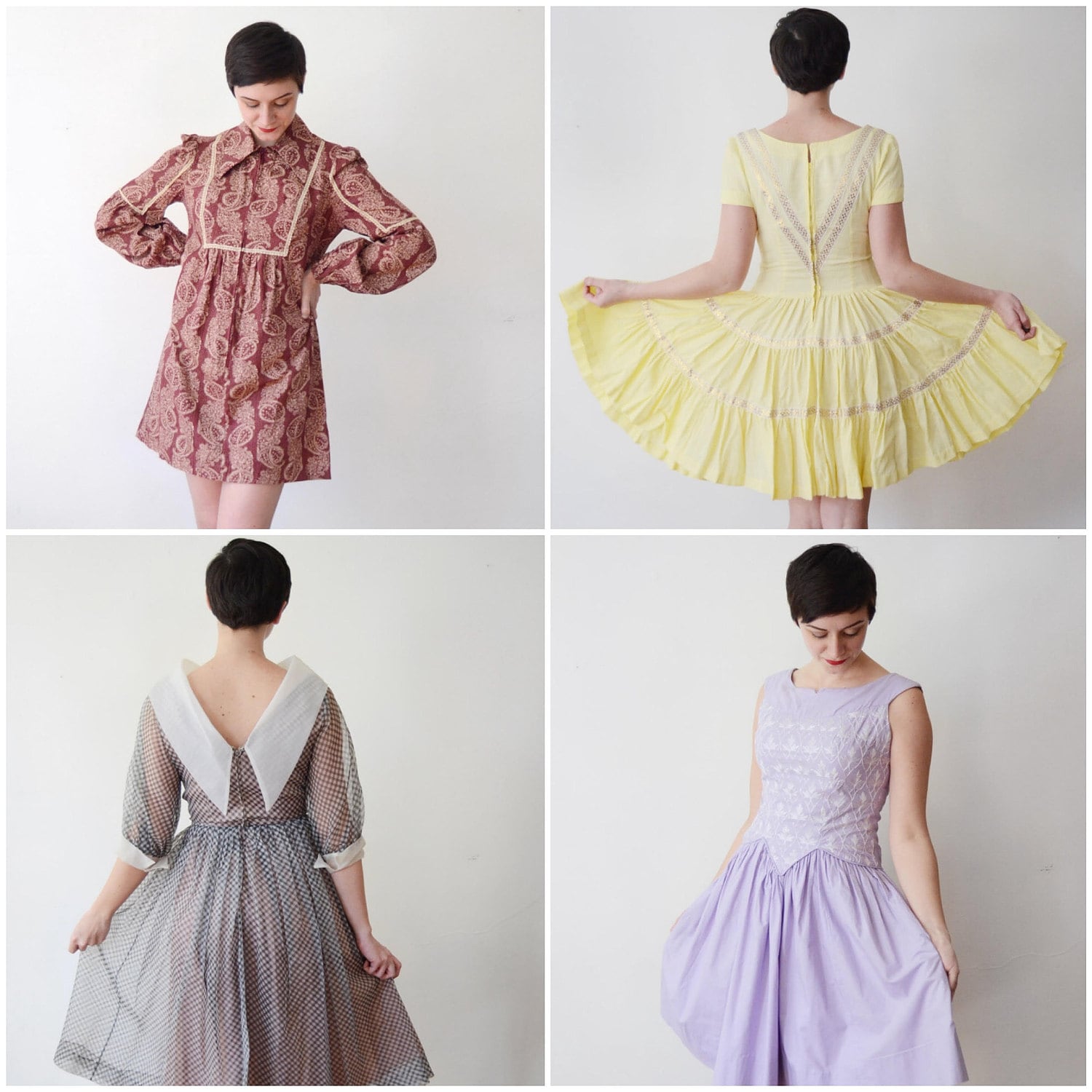 2. Curate the things you love.
Trust your instincts when it comes to stocking your shop. Anne Heide from Milwaukee, Wisconsin-based shop 1919vintage, for example, curates her shop around her own personal taste. "My best advice about curation is to make your shop aesthetic your own — no one else can be you," Anne says. "If you're attracted to every piece in your shop, then you're on the right track to creating a beautiful shop with a unique point of view."
When Janine from Guermantes Vintage first started selling on Etsy in 2010, she curated items for her shop based on what she thought buyers would like. "It felt like a burden, and it just wasn't fun," she says. "Now, I would never sell anything I didn't personally love or find fascinating, and that has transformed my attitude about this job. I'm excited to start work every day, because I feel excited by the clothing I'm working with."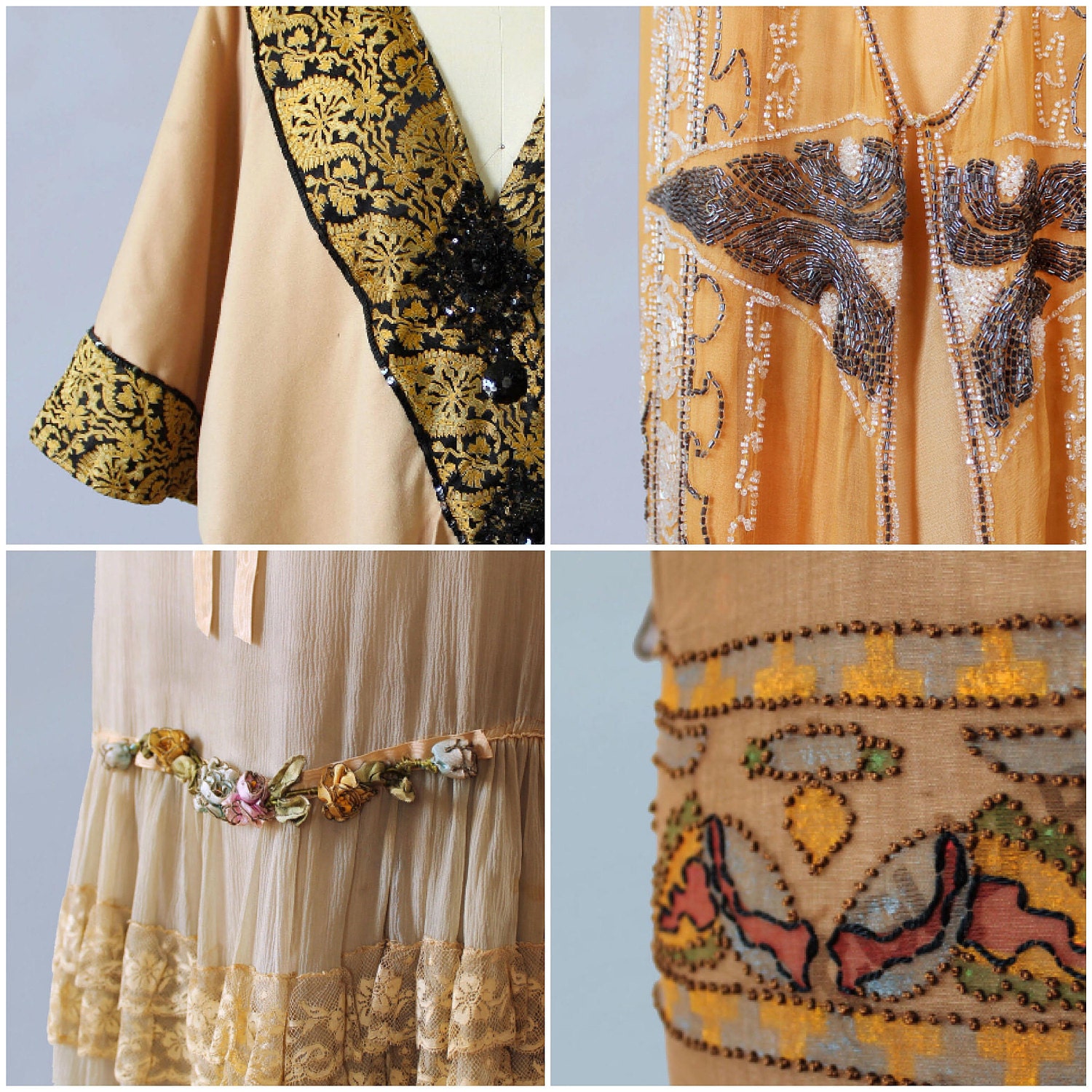 3. Get organized.
Organizing your inventory and studio is important when you're running a vintage shop. I can't tell you how many times I've gone to ship a dress only to find that the matching belt is missing. The time you spend on organization up front will save you countless hours in the future. When you list an item, make sure your item is complete and safely stored. Here are some of my tips for storing vintage clothing:
Sweaters and knits should be folded (not hung) to preserve their shape.
Wools and silks should be kept safe from moths in a cedar chest or closet.
Pleats stay crisp when they are hung and have a little space to breathe.
Having your inventory organized will help you find an item quickly, will ensure the item is still in the same condition you listed it in, will save you time in shipping and will be a big help at tax time when you have to provide unsold inventory estimates.
Your workstation should also be organized to maximize productivity. Will you work on listings in the same area you ship? If so, you need to have space for your tools like measuring tapes and magnifying loupes as well as your mailing envelopes and stationery. Does your office space have natural light? You'll need it for spotting flaws and photographing. I also recommend using dedicated bins for projects: to repair, to take to the cleaners, or to donate (it's important to know when you should give up on an item).
I've found it's helpful to make a deal with yourself: as soon as the "needs repair" bin is 50 percent full, you'll pull out your sewing supplies and spend a few hours getting it done. As soon as the "donations bin" is full, fill a bag, load it in your car and drop it at your favorite thrift store. Setting some rules will keep your space uncluttered and keep you on task.
It's also helpful to set up a dedicated space for photographing your items. Make sure your shipping area is well stocked with a mail scale, labels and different sized envelopes or boxes. Organizing your workspace will streamline your process and boost productivity.
4. Become an expert.
Whether you're already an expert in identifying time periods or you're just passionate about discovering the best vintage finds, it pays to become as knowledgeable as you can. I like to set mini goals for myself, such as, "I'm going to learn to fix a zipper this week," or, "This week, I'm going to check out a book on fashion terms and really research different kinds of sleeves." Learning the difference between, say, dolman and kimono sleeves legitimizes you to shoppers and allows you to properly tag your items. A wonderful resource for vintage clothing sellers is The Vintage Fashion Guild. They have a library of tag shots to help you date an item, a fabric resource guide to help you identify fabrics and fibers, a lingerie guide for terms and pictures of various undergarments. It's my first stop when a garment is stumping me. Many vintage shoppers are savvy — they know the difference between box pleats, knife pleats and accordion pleats — so you should know your stuff, too.
5. Use social media to drive traffic to your Etsy shop.
Before you choose a name for your Etsy shop, check to make sure that it's also available on the major social networks. Once your shop is up and running, start sharing. It's important to be on many networks so customers can always find you, but focus on the channels that come most naturally to you at first.
I got on Twitter early, and I've built a great following. When I check my Shop Stats, I can see that my efforts on Twitter are paying off. On the flip-side, my shop's Facebook page exists because some people prefer it and it's another chance to drive customers to my shop; however, I don't spend a lot of time on it. And that's okay. I'm happy with my Twitter presence, and I'd like to improve my shop's Instagram feed — that's my goal.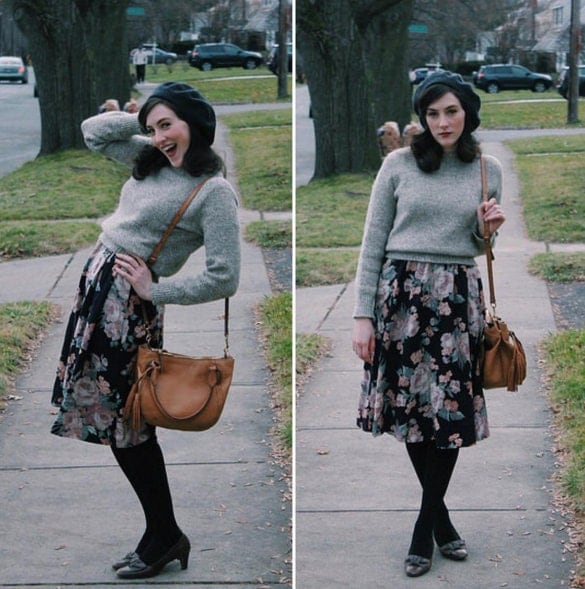 6. Account for your time when pricing.
When pricing your items, you should consider the price you paid for the item, the time you've already spent on it (cleaning, repairing, photographing, listing), the fees you'll pay to both Etsy and PayPal and the one-of-a-kind aspect of the item. Is it rare? Is it in high demand? Remember to pay yourself for your time and leave enough wiggle room in your pricing structure to run occasional sales and promotions. Before you list an item, think about its price as a customer would: what's a reasonable retail price for this item? Are there similar items already on Etsy? These questions will help you think like a customer and come up with a price that's in harmony with the going rates while still valuing the time and money you've put into the item.
7. Give shoppers everything they need to know.
When you're ready to add photos of your item to your listing, make sure you include five unique shots that show the product from all angles and illustrate how it could be styled. Help shoppers imagine themselves wearing the item or displaying it in their home. For vintage clothing, ceramics and other items with maker's marks, include a photo of the tag or brand mark so shoppers can see for themselves that the item was made by the brand or person you say it was.
When writing titles and tags, use accurate terms that describe the time period or style of the item. It's important to only use tags that are applicable to your item — shoppers will be disappointed to discover that the '50s sundress they searched for was actually made in the '80s. When writing your ad, be sure to thoroughly inspect your items. Every one of my listings has a sentence or two regarding condition. The first says whether the item is in mint, excellent, good or fair/as-is vintage condition. The second sentence explains exactly what I mean by these terms. For example: "This dress is in excellent vintage condition. I find no notable flaws but it has been washed and worn." Or "This blouse is in good vintage condition. The underarm seams have been mended."
The overall condition helps customers understand if the garment is wearable and justifies the price. Including a photo of any specific flaws will help customers understand what they are buying. If I list an item with several small flaws, I'll often grab macro shots of all of them and make a collage of them for one of my item photos. That way, there are no surprises when customers open their orders.
These are some helpful condition definitions you can use to describe vintage items:
New Old Stock or Deadstock: New old stock that was never opened or worn. Tags often still attached. No signs of age.
Mint: No signs of wear or age.
Excellent vintage condition: You can define this in your policies, but, to me, this means that the item has been used or worn, but there are no flaws.
Great vintage condition: A garment or item that's structurally sound, but has a cosmetic flaw or two.
I try to only stock items in great condition or better, but some customers like a fixer upper with an affordable price tag. There's no shame in selling items in good, fair, or even as-is condition, as long as you convey the blemishes and provide pictures.
8. Put effort into your About section and policies.
When you're just getting started, it's especially important to have a complete About section and Shop Policies in your shop, because you won't have reviews or sales to show that your shop is professional. Complete all the sections of your Policies and add any care instructions to your FAQs.
Use your About section to tell customers about your passion for vintage. Include a Profile Photo that shows your face. In your About section, add a few photos from your vintage-shopping adventures or your workspace. Giving shoppers a peek behind the scenes helps establish you as a vintage expert.
9. Research shipping options in advance.
Often, each of the vintage items you list in your shop is one of a kind, so they might have different shipping rates based on weight and size. If you're in the United States, get familiar with Etsy's Price Your Postage tool, which is great for researching prices. You can add accurate shipping calculations to all your listings quickly by setting up multiple Calculated Shipping Profiles. I have one for jewelry, blouses, dresses, sandals, shoes, boots, etc. I have a bunch of preset shipping profiles with my zip code, the 1-3 business days it takes me to ship an item, an (optional) handling fee, and all countries selected. Then, when I list an item, I just chose the shipping profile that best matches the item and enter the weight. (I usually add an ounce or two for envelope, tissue paper and business cards, and add 6 or more ounces for boxes.)
I use shipping upgrades to allow customers to choose between first class/parcel, priority, express and global express. This saves me time, because I don't get questions asking me to ship an item quickly — I see right there on the receipt that the customer paid for express mail, and I know that item needs to go out immediately. On the flip side, a customer who would rather save some money on postage can select first class/parcel. Calculated Shipping keeps shipping costs transparent, offers options to your customers, and provides you with accurate compensation for your postage.
10. Get comfortable with experimentation.
You're taking the first step in becoming a successful vintage shop owner, but you've got a lot of work and experimentation ahead of you. Wander back through the first items sold in almost any shop, including mine, and you'll see the evolution (and improvement) that happened over time. You'll have to put in the time promoting your shop and listing new items before you'll get to your first sale. But if you buy the best inventory you can, practice and experiment with photography and list your items as honestly and accurately as you can, you'll be off to a great start.
Ready to open your vintage shop on Etsy? Get started today.
What tips would you give someone starting a vintage shop on Etsy? Share your best tips in the comments below.