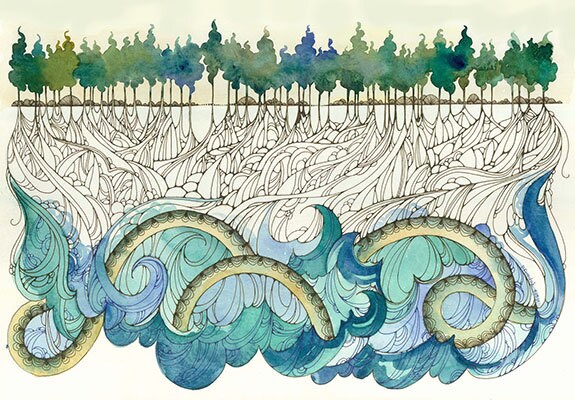 I've always (halfway) joked that starting Garden & Gun came via divine intervention. Let me explain. I launched Garden & Gun in spring 2007, after moving back south to Charleston, South Carolina, following a successful career in publishing in New York City, which included an action-packed start at GQ followed by stints as the first female publisher of The New Yorker, the publisher of Mirabella, as well as the marketing director of Fortune.
A few years before that, my husband had a calling and we left the Big Apple and moved to Princeton, New Jersey, for seminary. After his completion, he decided that Second Presbyterian in Charleston would be the perfect home for him as pastor. I had left behind my magazine career in New York, and frankly, had no plans of launching a publication. I was mother to two babies and thought life would take a quieter turn.
However, the entrepreneurial spirit that's driven my entire career had a funny way of not letting me go. After meeting my business partner, Pierre Manigault, at our daughter's preschool and talking about the need for a magazine that focused on the Southern lifestyle, I found myself on my next great adventure. I could shut my eyes and see exactly what we were going to do. There was nothing like it in the marketplace — a national magazine about a region that appealed to both males and females. I decided early on that quality was paramount and with that, an emphasis on good writing and photography was a must.
In 2007, the magazine was named the #2 hottest launch of over 700 magazines and it has won a National Magazine Award in General Excellence by the American Society of Magazine Editors. As I type this, I sit in my office feeling swelled with pride and excited about the future.
I've had the luxury of resources that can be found within large global corporations — and I've also been alone in a room with a pad of Post-It notes and a dream. Here are a few lessons I've learned along the road that have proven to be invaluable for me as I have set to make my goals a reality.
1. Go With Your Gut
If you see a void in the marketplace and feel that it needs to be filled, go for it. Understand your marketplace, but don't overanalyze what you think people may or may not want. If you don't try, you will never know it certainly never stopped Steve Jobs.
2. Use Your Contacts
Your Rolodex (or smart-phone contact list) can be invaluable to your growth plan. Within your personal network (and friends of friends), you might find marketing expertise, financial expertise, and emotional support. Don't be afraid to ask the people around you for their help in getting your business to the next level. Ask them for introductions to others who may be of help; ask them their opinion and be ready to hear it. It's often a matter of two degrees of separation between you and achieving a goal.
3. Take a Chance
Growth can be a scary thing — sometimes it's easier to not push your business to the next level. However, I've learned that if you don't make a big leap, you might not get ahead. So, leap away, but make sure that leap isn't into the deep end with no rope. Think twice, jump once!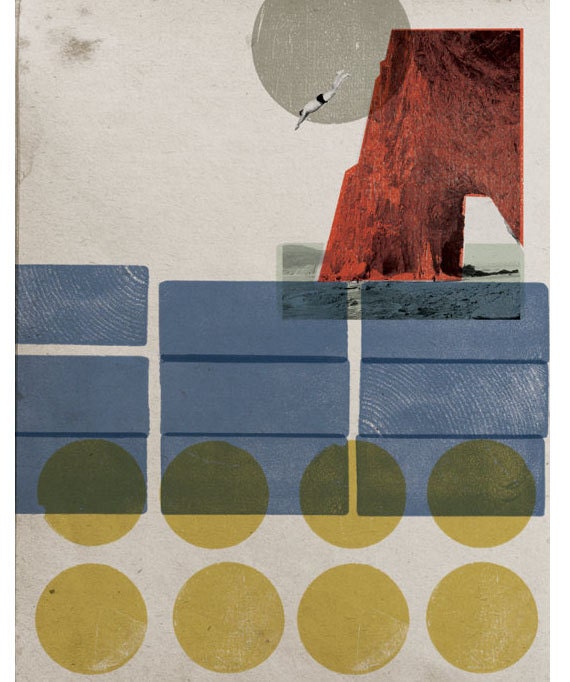 4. Set the Bar High
If you're at the point where you're ready to add new Shop Members to help grow your business, make sure to collaborate with really good people and let them do their thing. If you want to grow, you need a strong bench. Opening your world to others is critical to growth success. Peel your fingers off the reigns for a bit and let others in to help you get there.
5. Throw Out the Research
Well, not literally. But I do believe strongly that research (or too much of it) can lead to "analysis paralysis" and often prevent people from doing something they really should do. Research can be useful, but in doses — throw the pasta on the wall and see if it sticks! (And if it doesn't, go back to the drawing board and try again.) Read Why Done is Better Than Perfect for full-time Etsy seller Alexandra Ferguson's tips for learning as you go along.
6. Old is New Again
Invest in the best materials. Customers notice when you've been careful to choose materials and methods wisely. As many Etsy sellers already do, make your product work well, and ensure that it will be around a long time. What does this have to do with growth? If your items are well made, they'll have lasting power.
7. Get Your Goals in a Row
It doesn't matter how small your business is — you need a plan and with that, a five-year plan. It can be tweaked and you may have a few holes to fill in when you start, but start you must. Growth comes by carefully plotting a course. Use your contact list and networking skills to find a good financial consultant and accountant who can sit with you and review your goals. Put your goals on paper and keep them top of mind. Using a five-year plan allows you to think through several phases of growth. If you want to grow, you need to visualize the future.
To get your creative juices flowing about growth goals, read 3 Easy Steps for Managing Time and Reaching Your Goals and Ready for Etsy Success? Start With an Etsy Goal. Also, the US Small Business Administration offers a variety of financial advice resources for entrepreneurs.
8. Risk the Road Not Taken
Be innovative in your marketing approach. Creating synergies and aligning with "like-minded" brands can be a real boost for business. I call it the Reese's approach — mixing two good things together to make one great thing. If you want to grow your awareness, consider partnering with a complimentary Etsy shop or other organization to help boost both of your sales without cannibalizing each other.
Do you want to expand your horizons and connect with other sellers? Read How to Find Teams to Help Grow Your Etsy Shop.
9. Operate Under the Assumption That You Are a Big Fish
This is about shifting the idea of who you are and what arena you want to play in. Remember that we're known by the company we keep, so spend time with people who inspire you to grow. Make cold calls, ask for important meetings, and lose any attitude that says, "Because their balance sheet is larger than mine, they must be better."
10. Watch Your Back, Watch Your Side, Watch Your Front
There's no room for naiveté in business. If you want to grow, you need to know who you're playing with and what they're doing. Study other shops that are selling similar items. Make a point of spending time looking at their items and services and stay on top of industry trends in your related field. The only thing having blinders on will do is land you in a ditch.
Read 5 Steps to Stand Out From the Competition to learn about gaining a memorable edge.
Are you ready to grow your business? How would you like to take your business to the next level? Share your thoughts in comments.