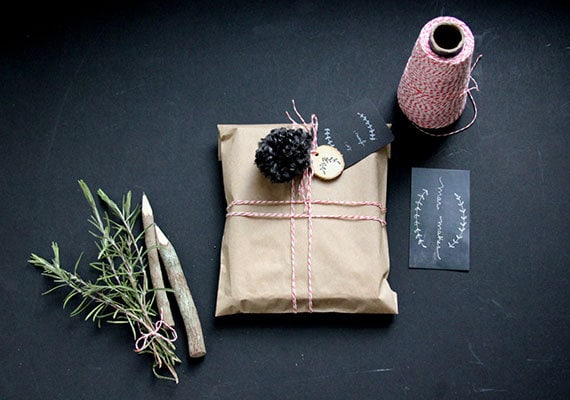 'Tis the season to learn new tricks and get inspired with packaging ideas from crafty bloggers across the web. Whether you're packing orders or putting the finishing touches on presents, adding a dash of flair to your packaging process can leave a lasting impact on your recipient — and help keep your creative juices flowing. Short on time or looking for ways to entertain little ones after school lets out? Don't miss our kid-approved activities and free printable wrapping papers.
1. Think outside the box.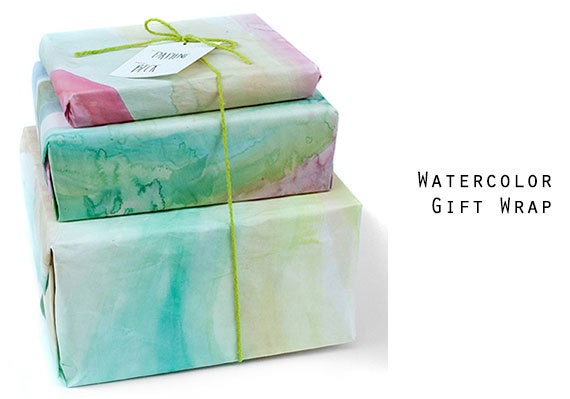 Blogger Melanie Blodgett's watercolor gift wrap is fun and easy to customize for every occasion imaginable; just add different color variations to keep things fresh all year round. Find simple instructions here.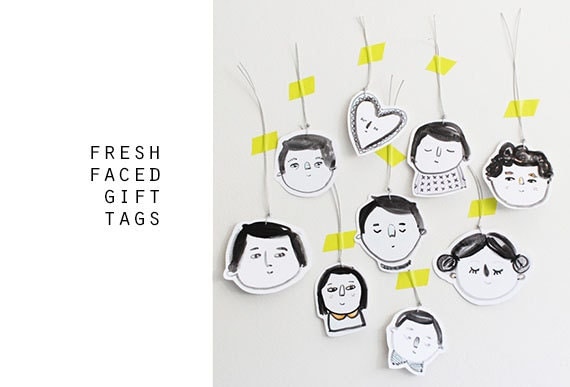 Whether you're sending a package that's recipient-ready to a buyer or delivering a present in person, a handsome gift tag provides the perfect finishing touch. Check out Australian Etsy seller Evie Barrow's ideas for making adorable custom portrait gift tags of your own on her blog. For the less artistically inclined, she also created free printable Christmas bauble tags that are equally endearing.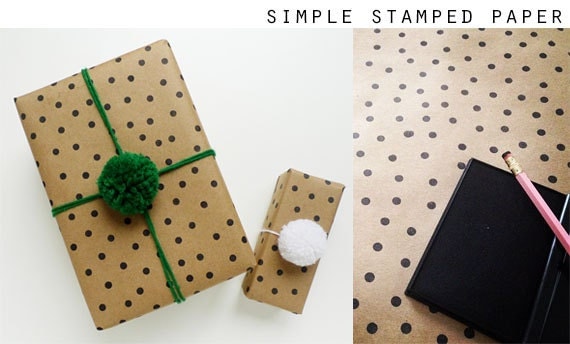 It doesn't get much cuter (or easier) than this stamped paper DIY by seller Erin Little of Etsy shop Cotton & Flax. Once you've mastered this method, you can make everything from greeting cards to gift tags with spots to match.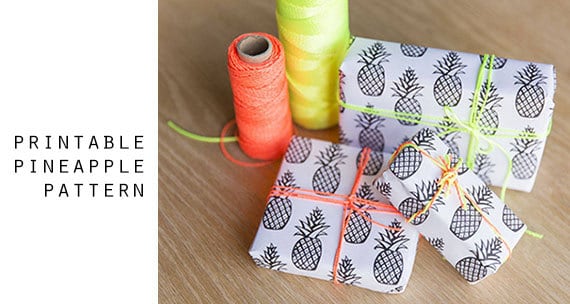 Download this energizing pineapple printable designed by artist Alicia DiRago and pair it with some neon string to enliven any holiday gift swap.
If you're gifting to kids (or kids at heart), confetti always adds a splash of fun. On the Minieco blog, designer-turned-blogger Kate explains how to make shake-it wrapping paper that will keep recipients entertained while they wait for others to unwrap their gifts. Find the tutorial here.
2. Reduce, reuse and repurpose.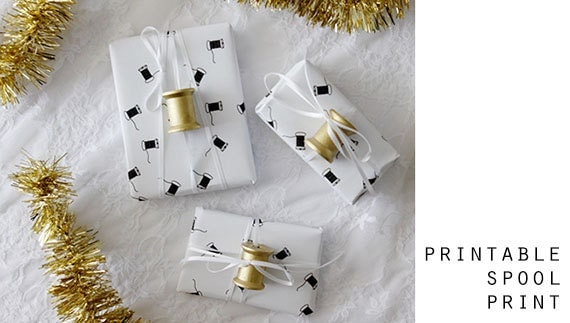 Have you been sewing up a storm throughout 2014? Hopefully you held on to your empty spools of thread. Add a layer of gold spray paint and they're the perfect complement to this free spool-print paper download from the sewing blog See Kate Sew.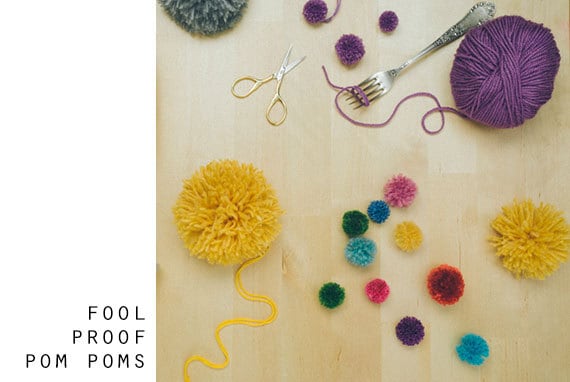 If your yarn supply is becoming unwieldy, look no further than the DIY website Handimania for not one but two fool-proof methods for making pom-poms that will add a dash of whimsy to every delivery this season.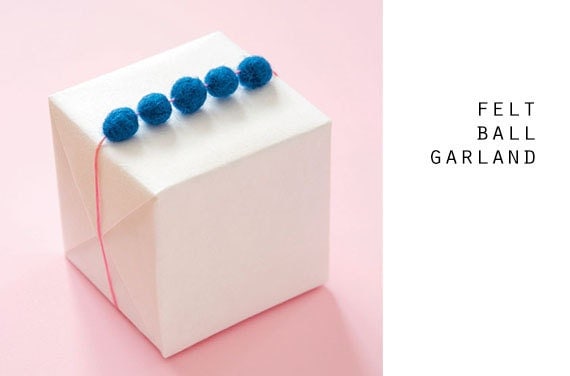 On rare occasions, packaging details can also function as festive accessories, such as Sally Shim's felted ball garland (instructions here). Once the gift has been unwrapped, the recipient can don their new felt-ball necklace and dance the night away in style.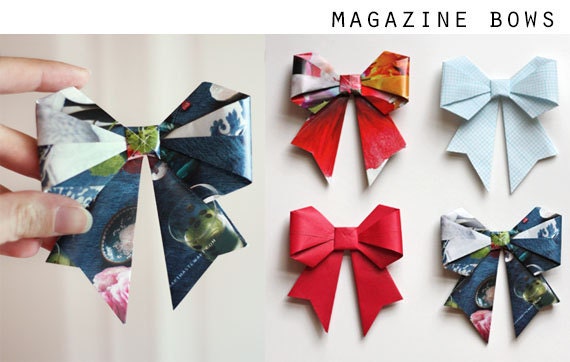 Colorful magazine bows from craft blog How About Orange are about as picture perfect as upcycling can be. Pick a page that reflects your intended recipient's style and use the step-by-step folding instructions to make an adornment they'll never forget.
3. Recruit the kids.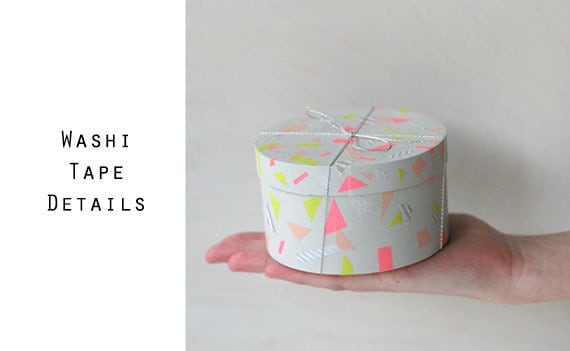 Need to decorate a package that's an unusual size? Cut washi tape into a mix of shapes and colors to quickly add a personal touch. Check out the washi tape tutorial on Jordan Ferney's party and lifestyle blog, Oh Happy Day.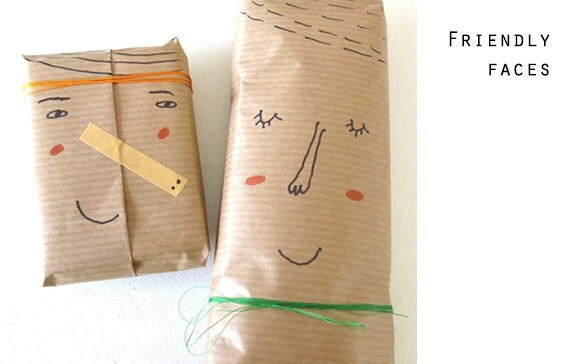 A clever way to quickly embellish packages and keep the kids entertained is to add a bit of personality to your parcels. Team up with your little ones to create faces with markers and tape on the outside of kraft paper. Find more packaging inspiration on illustrator Kim Welling's lifestyle blog.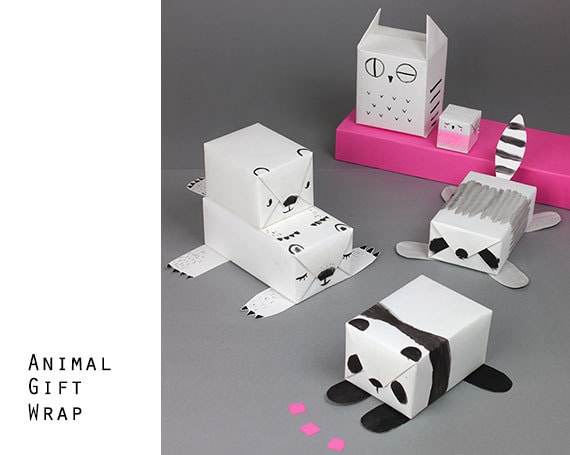 Go wild all year round with this animal gift wrap tutorial from graphic-design guru, Mr. Printables, whose colorful blog and design shop will leave you inspired for seasons to come.
What's your favorite addition to a practically-perfect package? Share your ideas below.