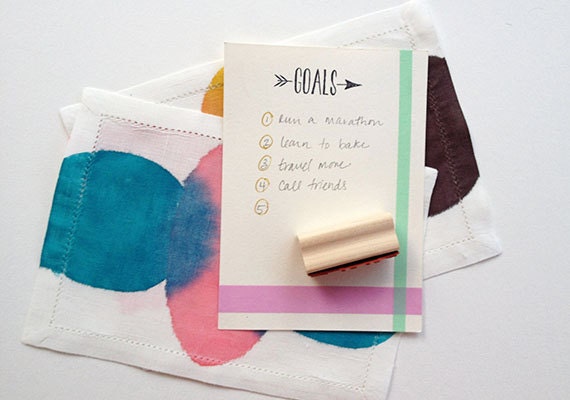 It might seem too early to start thinking about the holiday season. But when it comes to making the most of this busy time of the year for retailers, preparing early is the key to success. The 12 suggestions below will not only help you get a jumpstart on the holiday-shopping surge during what can often be a slow summer season, they'll also provide ample ideas for improving your business practices year-round.
Day One: Establish your expectations for the season. Set a SMART goal — that's Specific, Measurable, Attainable, Relevant, and Time-Bound — based on your aspirations for growth in the coming months using this worksheet. Whether you're hoping to increase sales, develop new products or grow your social media following in advance of the holidays, it's important to know how to measure your success when the dust (and glitter) settles.
Day Two: Brighten your branding. Amplify your impact during the holidays and beyond with recognizable branded elements on your packaging and products. For instance, ordering a custom stamp and business cards can make a world of difference when it comes to increasing your shop's reach offline. Read Branded Packaging Basics for more advice on setting yourself up for a season of success.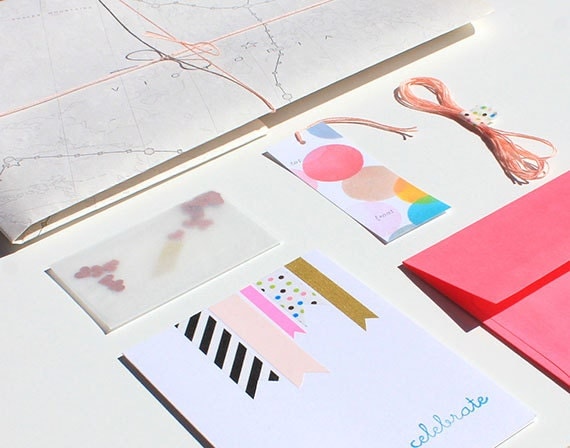 Day Three: Check the trend forecast. Think about how you can maximize relevant trends with your product offerings, tagging and photo merchandising using the Trend Watch series on the Seller Handbook. Even if your product isn't explicitly trendy, incorporating au courant packaging or photo props in your product listings can be a good way to tap into trends.
Day Four: Develop a marketing plan. No matter your social media platform preference, take some time to plan out what content you'll be posting in the weeks leading up to major holidays to help followers get in the buying mindset (without flooding their feeds with product posts). You might be surprised at just how easy it is to keep up with good sharing habits once you've narrowed down the topics you'll be addressing. Check out How to Create a One-Month Facebook Campaign for an example of a well-balanced sharing schedule that highlights daily inspirational, educational and behind-the-scenes content.
Day Five: Make things personal. Can you offer customization for any of your items? Adding initials, color options and other variations are simple ways to take products to the next level. Brainstorm ways you can make a customer's experience with your products one of a kind and read Top Tips for Managing Custom Orders for more inspiration and tips.
Day Six: Add more listings. Filling up your shop with more listings is a surefire way to increase your exposure in search, boosting your relevancy all across the World Wide Web. Use the seasonal slowdown as an opportunity to stoke your creative embers and experiment with new product ideas. As a bonus, diversifying your listings with both custom and ready-to-ship products is a great way to cater to a broader base of shoppers as the holidays approach. Check out 3 Ways to Refresh Your Product Line for ideas.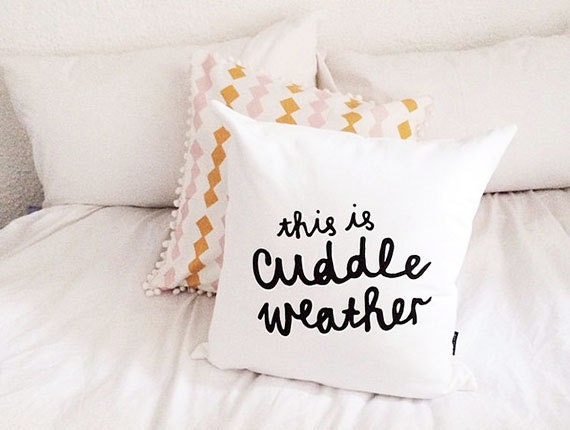 Day Seven: Appeal to practical needs.  Cater to busy buyers with gift-ready listings. Offer to add a gift note for recipients, highlight gift wrap options in one of your product photos or even a include blank gift tag as an inexpensive add-on to push potential buyers past their checkout hesitations. See Twelve Packaging DIY Ideas for practical printables and more.
Day Eight: Set a scene. Merchandise and style your photographs to highlight seasonal themes using simple props and color schemes. With colder temperatures just around the corner here in the States, subtle winter staging might help browsers imagine your products as must-haves for hibernation, complete with cocoa mug and sprigs of mistletoe. Read How to Make Your Photos Publicity Ready to get started revamping your photos with curated shots indicating use and gift possibilities that will hit home for your target customer.
Day Nine: Tighten up your tags. Are you maximizing relevant holiday themes and keywords in your tags? Think about the shifting search habits of buyers, who'll soon go from typing "festival dress" to "holiday outfit" in the Etsy search bar, and update your tags accordingly. Check out our Holiday Merchandising Guide for more seasonal strategies.
Day Ten: Stock your shipping station. Prep your packaging and shipping materials well in advance to avoid headaches when the hectic holidays hit. 4 Steps to Shipping Success features a catch-all shipping supply shopping list to insure you're delivering on time, as well as suggestions for creating Shipping Profiles based on established rates to various countries. If you're not already, the holiday season is a great time to try your hand at international shipping and broaden your customer base even further; 3 Keys to Enticing International Shoppers can help you get started.
Day Eleven: Sign up for a craft fair. Do some online research to find an in-person selling event in your area, then get excited about prepping your booth and learning even more about your customer. Take note of the questions shoppers ask about your products, and how they describe potential recipients if they're looking for a gift. Then, use that information to update your product descriptions and keywords to appeal to similar types of shoppers online. To prepare, find out What to Bring to a Craft Fair and get ready to network your heart out.
Day Twelve: Pitch your potential. With your shop in better shape than ever, now's the time to pitch your shop to bloggers and relevant industry professionals for promotion, since many operate with a long lead-time. Looking to get your products in print during the holidays? Most monthly print magazines produce their issues at least two months in advance, so aim to pitch by late summer in order to be considered. Make sure you're ready for promotion early by prepping your elevator pitch and press-ready photos in advance, and read Top 5 Tips for Getting Press for even more practical advice from a PR pro. Make sure you're signed up for our annual Holiday Boot Camp program for more tips delivered straight to your inbox.
What's your top tip for getting your shop in shape for the holiday season? Share your suggestions below.