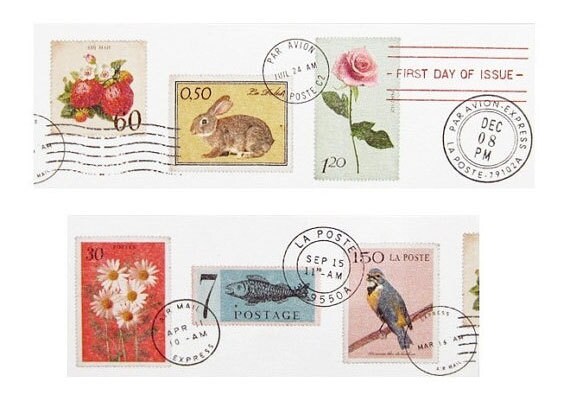 Editor's Note: For up-to-date information on current shipping rates, read the 2015 Shipping Rate Update.
At the start of each year, postal providers worldwide announce changes to their rates and services. This year both the US Postal Service (USPS) and Canada Post are making updates. Changes to postage rates will automatically be reflected on any postage purchased through Etsy Shipping Labels when the rate changes go into effect.
Changes to specific postage costs for both the USPS and Canada Post will vary depending on the mail class and destination. We've put together detailed rate comparison charts for both services to illustrate how rates for specific mail classes will be different from 2013 rates. Since sellers using Etsy Shipping Labels receive discounts on most mail classes, the rates you see in the charts may be lower than those available at retail post office counters.
USPS Shipping Updates
Changes to USPS postage rates will automatically be reflected on any postage purchased through Etsy Shipping Labels on January 26, 2014.
USPS customers can expect to see a 5% increase on average for First Class packages, with the most significant change for 1-3 oz packages.
There will be little to no increase applied to Priority Mail prices. Priority Mail International prices will see an overall decrease of about $0.40.
Delivery Confirmation included with First Class International and Priority Mail International Flat Rate envelope and Small Flat Rate boxes has expanded to 12 additional countries: Estonia, Finland, Gibraltar, Hungary, Italy, Latvia, Lithuania, Luxembourg, Malaysia, Malta, Portugal and Singapore.
A ninth zone has been added for Priority Mail and Priority Mail Express services going to certain remote destinations. This new zone applies to eight zip codes and allows the USPS to keep the current zone eight prices consistent between 2013 and 2014.
The maximum weight for shipments going to Mexico has increased to 70 lbs.
See the USPS 2014 Rate Comparisons chart for a comprehensive overview.
Canada Post Shipping Updates
Good news! The most inexpensive rate for Light Packet USA and International will now apply to packages weighing up to 0.15 kg (up from 0.1 kg).
Changes to Canada Post postage rates will automatically be reflected on any postage purchased through Etsy Shipping Labels  (currently available via the prototype team) on January 13, 2014.
Canada Post customers should expect to see a 3.2% increase on average in their domestic shipping rates, and a 3.1% increase in international rates, while packages that weigh over 3 kg will see a lower average increase.
The price of all liability coverage, when purchased in addition to any included coverage, will increase to $2.05 CAD for every $100 CAD of declared value.
See the Canada Post 2014 Rate Comparisons chart for a comprehensive overview.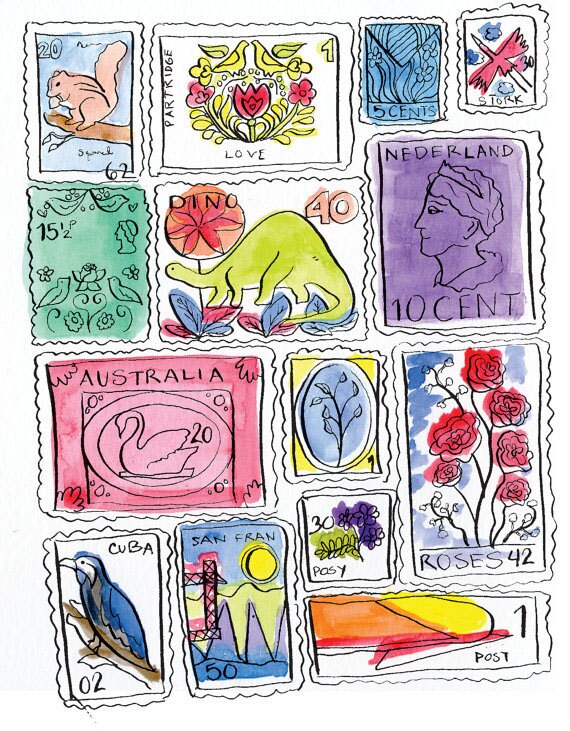 Tips for Updating Shipping Rates in Your Shop
Although adjusting your shop's shipping prices to reflect these changes may seem daunting, there are many tools already available on Etsy to help save you time and money.
1. Etsy Shipping Labels If you don't already purchase your postage on Etsy, you might consider giving Etsy Shipping Labels a try to keep your costs down, save time and easily organize shipping records. Shipping Labels are available in the US and Canada (via the Canada Post Shipping Labels prototype team) at a discount for most mail classes compared to postage at retail post office counters. Many services offered include tracking and parcel insurance, and we'll automatically mark all of your orders as shipped once you print your labels.
2. Etsy Shipping Profiles Shipping Profiles are a time-saver that allow you to create a template of specific shipping information, which you can then quickly apply to any item.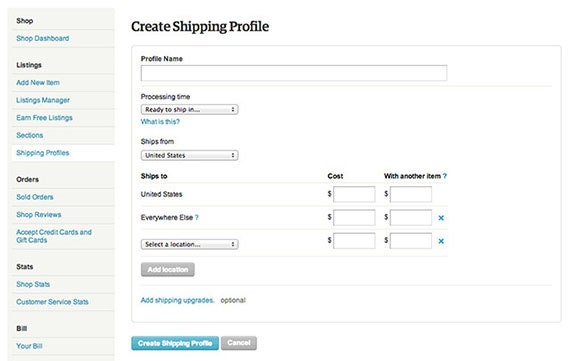 Shipping Profiles work well if you have items with the same shipping costs. You can enter both domestic and international rates. To link Shipping Profiles to individual listings, first access your Listings Manager. Simply check the box next to each listing that matches a profile you've created and click the Bulk Edit button.
The best part? The next time rates change, you can easily edit your Shipping Profiles and all listings linked to those profiles will update automatically.
For additional information, download rate sheets directly from the USPS and Canada Post. Here's to shipping success in 2014!