Here at Etsy, we believe it is truly important to stay connected with our community of sellers by taking time to get together and share our experiences. Our Home for the Holidays program, now in its fourth year, helps us do just that (and provides a healthy dose of holiday cheer).
The program encourages Etsy Admin to host community meetups in the cities they are traveling to for the holidays. Held around the globe in coffee shops, restaurants and galleries, these fun gatherings offer Etsy shop owners a chance to connect with fellow sellers and Etsy Admin. They also allow Admin to connect directly with the inspiring shop owners who make up the Etsy community and gain valuable insights into your experiences.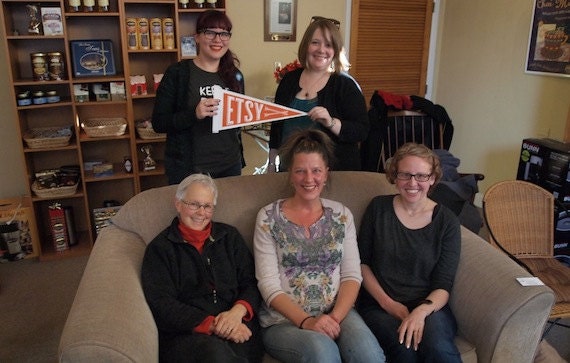 Last year, Stephanie, a senior Trust and Safety agent at Etsy, hosted an event in her hometown of Maplewood, New Jersey. Attendees included a range of Etsy shop owners, from those just starting out to those who had quit their day jobs and were selling on Etsy full time, which resulted in a lively exchange of ideas and advice. "They really learned from each other and provided one another with great suggestions," says Stephanie, who brought what she learned back to her job in Brooklyn.
Home for the Holidays events take place around the world, reflecting our global community. Mark, an international policy analyst at Etsy, has hosted events both in his original hometown of Minneapolis and, more recently, his adopted hometown of Stockholm, Sweden. Premshree, a senior software engineer, hosts a meetup wherever he travels during the holidays, including Singapore, Hong Kong and Croatia. "It's an incredibly gratifying experience to meet the truly passionate makers of the Etsy ecosystem," he says.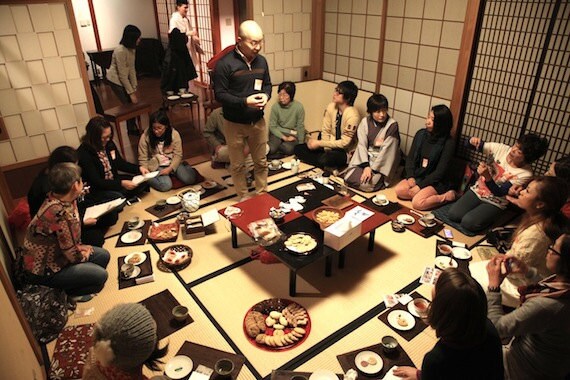 How to Get Involved
As event details are finalized, we'll add them to the Home for the Holidays event page. You can look for a meeting near you and sign up to attend. Don't see your town listed? Keep checking back, as we will continue to add dates and locations as our Admin finalize their holiday travel plans.
Also, keep an eye on the Etsy Success newsletter, where we will be listing meetups as they are finalized in the coming weeks. Consider bringing a product sample from your shop to help tell your story. And don't forget to bring business cards so people know how to contact you after the event.
Did you attend a Home for the Holidays event last year? How are you connecting with the Etsy community this season? Share your experiences below.

Words by Adriane Tidona
Adriane Tidona is a Senior Program Manager on Etsy's Values in Action team. She loves the Internet and glitter. She hates wearing high heels. Arf.