Running a global business presents a world of challenges, from learning the ropes of international shipping to resonating with a foreign customer base. We spoke to two successful sellers, Aixa Sobin, owner of Luscious Leather NYC in New York City and Francesca Brice, co-owner of Pacific Perfumes in Wellington, New Zealand, to find out how they built an international audience.
The business owners started out very differently: Aixa began selling her hand-stitched leather bags from a table on the bustling sidewalks of New York City's SoHo neighborhood, while Francesca drove the lush New Zealand countryside stocking the shelves of tourist destination shops with her Pacific-inspired scents. But their approaches to reaching a worldwide audiences are strikingly similar. Their customers are often travelers, passersby or people searching for a souvenir.
Only after making the decision to sell online were both business owners were able to take their products to a wider global audience. Translating your business for international buyers may seem like a daunting task. Here are three ways to make it more manageable.
1. Appeal to Travelers
Your customer may be a cosmopolitan shopper looking for a special item, or simply have a heart full of wanderlust. Buyers often prize a unique find, and to someone who lives halfway around the world from you, your location may hold that allure. If you have a product rooted in your home and heritage, weave that history into your shop.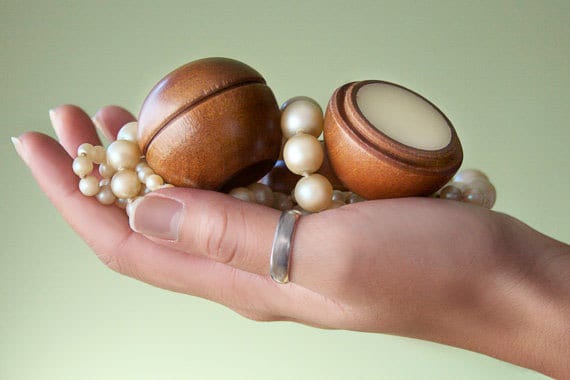 Francesca Brice began incorporating a sense of place into her items when she moved back to her native New Zealand after living in Greece during the 1980s, where she first learned the art of perfumery in Athens. She found that her original olive oil scents appealed to the Grecian tourist. In 1995, when she moved back to New Zealand, she knew that scents infused with a local spirit would appeal to visitors in her home country too. With that in mind, she started Pacific Perfumes, producing a line of tropical and floral scents with evocative names, like Forest of Ferns and Slice of Heaven. Everything from her packaging to her item descriptions summons images of the Pacific. "That wooden pot for the perfume is like a little seedpod that fell on the ground," Francesa says. "You pick it up from nature. It opens. It's got perfume in it. That was the birth of that concept."
From the other hemisphere, Aixa Sobin's items invoke the history of SoHo, a neighborhood rooted in artist colonies and a hip bohemia. Her bags are all made from scratch and individually hand-sewn – the result of Aixa's 15 years of working with leather. Like the SoHo streets, her work is edgy and urban. This neighborhood is still such an integral part of Luscious Leather NYC, that even today on any given weekend, you can find Aixa selling at a table outside of Balthazar restaurant on Spring Street. In her product photographs, New York City references that often serve as backdrop, such as a graffitied wall behind a leather rucksack.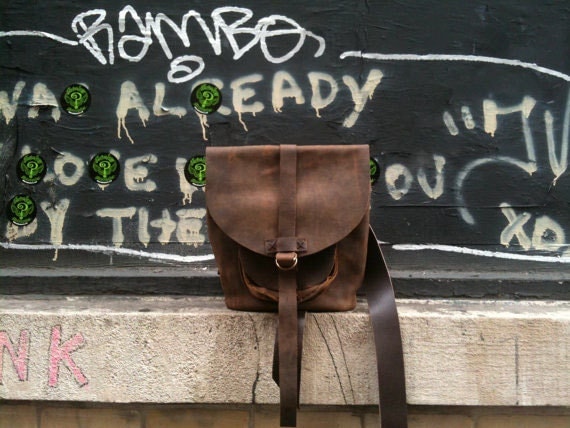 2. Communicate Clearly
When striving to appeal to diverse buyers, keep in mind that customers may not be accustomed to your native language and may have different points of reference than you do. Seize every opportunity to communicate effectively by writing in full sentences and including sizes that are relevant for multiple locations. List measurements for your items in both the metric and US standard systems. If you list in inches, be sure to include centimeter equivalents as well.
Aixa has recently committed to reorganizing her shop for ease of navigation. She discovered that customers around the world can browse more easily when her bags are organized by type instead of color. She also includes links to shop sections from her listing descriptions. For example, if she is describing a journal, she'll include a link to her leather journal shop section for a wider selection.
Since buyers may have location-specific vocabulary, be a word sleuth. Frangipani, a common Pacific floral scent, finds its way into Francesca's tropical perfumes. From researching and speaking to Hawaiians, Francesca found that Americans call this plant plumeria. Incorporating synonyms for styles and trends in different regions into your shop's titles, tags and descriptions can help a diversity of shoppers discover your shop.
3. Ship Fearlessly
While shipping across borders can be the source of stress, both Francesca and Aixa ship internationally on a regular basis and agree that it's worth offering. "Just do it," Francesca says. "Get over that fear and get yourself out there." Aixa finds that rather than being discouraged by shipping costs, customers are often excited for the chance to purchase from her New York City based business.
Honest communication around shipping concerns conveys that you're a trustworthy seller. Since international shipments can take longer to arrive, clearly explain delivery times up front. As Aixa advises, if you notice a longer lag in deliveries to a certain country, be completely candid about that in your shipping policies. Your customers will appreciate your knowledge, experience and thoughtfulness. And of course, this same honesty is a powerful tool to apply if a shipment does awry. Francesca has dealt with the occasional lost package, and when that happens, she takes it in stride. She'll ship out a second package to the customer and make a claim with the post office.
The risk of an occasional lost package, far outweighs the opportunities that a global sale can bring. In late 2012, Aixa noticed a spike in shop views. After digging into her Shop Stats, she discovered the source. A customer in Australia loved his purchase that he wrote a short, glowing review of her bags for a local magazine. "Because of that little tiny paragraph, I was getting 3,000 hits a day for weeks," she says.
If you sell internationally, what's the best lesson you learned for running your global business? Share your tips in the comments.