It all started with the impulse purchase of a barn. Laura Watt, owner of the ethical seed company Cubit's, had already fallen in love with urban gardening in Toronto, when she and her husband Ryan Randall spent a weekend visiting a farm in picturesque Prince Edward County that belonged to Ryan's colleague at the Ontario College of Art. By the end of the visit, Laura and Ryan had not only planted a crop of tomatoes for their friend, they also had bought her barn.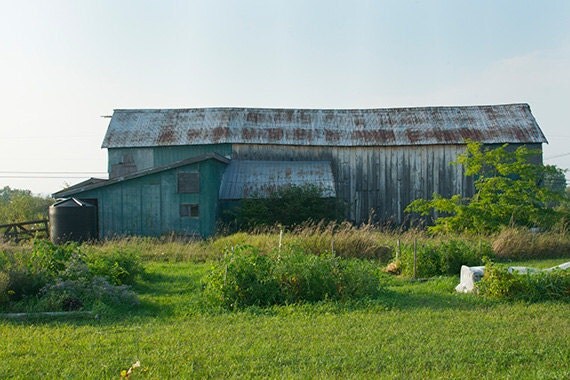 Three years later — as of last week — the couple closed an exciting deal: They've purchased the entire 13-acre farm. With this extra space, they're aiming to double their planting beds and increase the amount of seeds they produce for Cubit's. (Currently they produce 70 percent of the seeds they sell; the rest come from a single-source organic family farm in California.) They already employ organic practices to produce their open-pollinated, untreated heirloom seeds and stand behind the Safe Seed Pledge, a commitment to sell seeds free of genetic modifications. Now that they have legal standing as owners of the farmland, they can apply for official organic certification.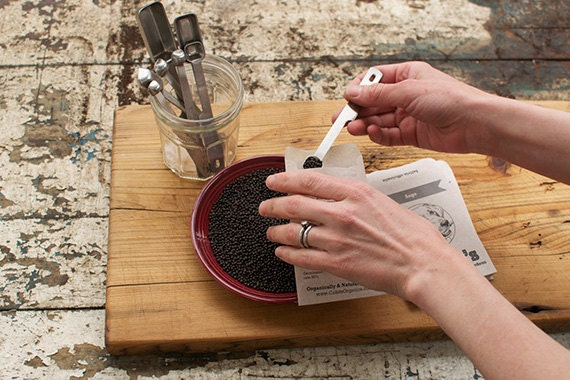 Before starting Cubit's, Laura managed an art supply store while tending to her garden on the side. When she lost her job at the start of the economic downturn in 2008, Laura decided to turn her seed-saving hobby into a full-time career. Shortly after losing her job, while pregnant with her first child, Laura attended a government-run small business training program and formed the business plan that has evolved into the Cubit's that exists today. "My guiding principle is to build the sort of business that I would want to buy from," Laura says. She puts her fine arts degree to work by shooting artful photographs for the shop and blog, Cubit's Organic Living. As a self-described "tomato addict," Laura has fine-tuned the business to focus on rare older seeds dating back to the 1850's, with an emphasis on heirloom tomatoes.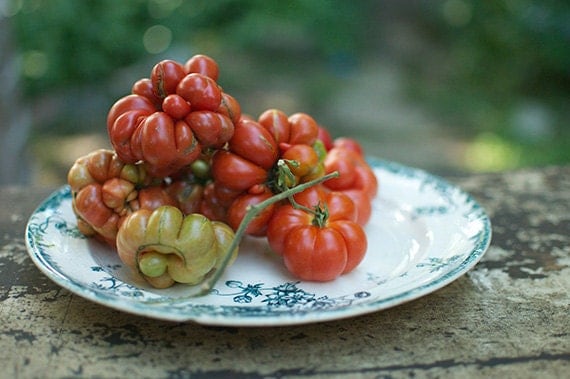 Laura and Ryan have found support for their business within the seed-saving world, a community united in its efforts to bring heirloom seed and plant populations back up to vibrant numbers. Laura Watt recently spoke to Seller Handbook writer-editor Julie Schneider to share what she's learned while growing her gardening hobby into a thriving family business with an environmental spirit.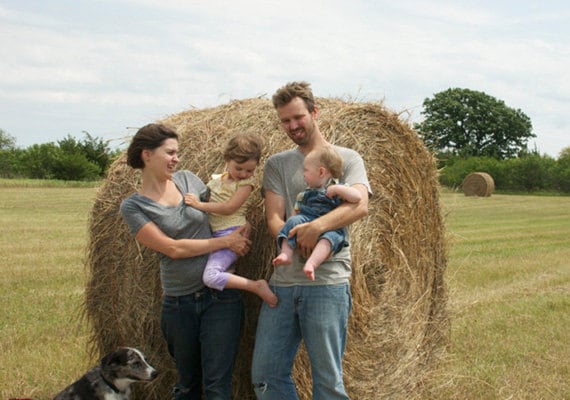 How has your business evolved? When I started my business, a lot of our processes were really labor intensive — we were even folding our seed packets by hand! I remember my mentor saying to me, "This isn't sustainable. You can't grow your business like this." I laughed, "Well, what I have is time. I don't have money, but I have time." From the start I worked to establish good practices and took advantage of every free opportunity, such as experimenting with social media. By investing my time early on, I was able to build up a healthy following.
Joining the Toronto Etsy Street Team five years ago was one of the best business decisions I ever made. It's put me in touch with a vibrant community of other self-employed people. Lots of opportunities have come through the team that I wouldn't have known about otherwise, such as the Etsy section at the One of a Kind Spring Show.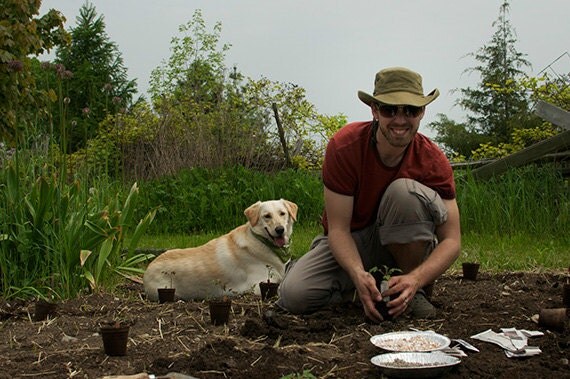 How have in-person markets informed your Etsy shop?
I think of every fair as a fast-paced opportunity for market research. For instance, I've found that I need to raise the value of my average sale. At seed events, I keep my pricing competitive because I'm there with other seed sellers and we generally all price the same: Three packs for $10. But, by simply changing my signs to say "Six packs for $20", it increases the total amount an average customer buys. It's fascinating. We also noticed from on-the-spot product testing at shows that the names of each seed variety weren't easily visible to customers, so we redesigned our packaging to include the variety names at the top.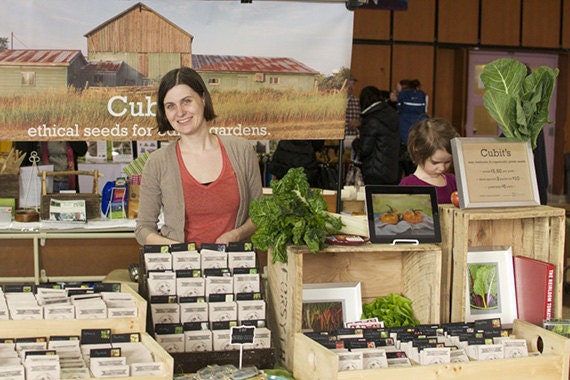 On Etsy, my photography sells the seeds and tells our story. At shows, I have been integrating photography through product labels and an iPad slideshow that provides background about who we are and illustrates to customers what we're selling.
How does your blog support your business?
Having a blog is great for marketing — it's always one of the top five traffic sources in my Shop Stats. I try to post once a week with high-quality informative content with strong visuals. Customers regularly ask about tomato seed saving, so I wrote an article called How to Save Heirloom Tomato Seeds. I sell five varieties of green tomatoes, and another popular question I've addressed through blog education is How to Tell When Your Green Tomatoes Are Ripe and Ready to Eat. These posts were both two years in the making, and it's exciting to know that when people ask me similar questions again this August, I can send them a link to my blog.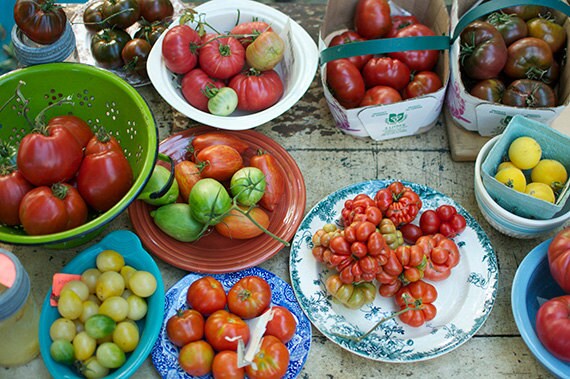 As an artist, it's satisfying to have a place to publish my photos that doesn't necessarily come from a commerce point of view. As a mother, it's also nice to have a place to tell my own family's stories. Being an exceptional marketing tool is a great side bonus.
What's your advice for building an eco-friendly business?
Start by sourcing locally; you'll immediately eliminate the transportation cost of moving products around. And, simplify. Look at each part of your process and make well thought out decisions. For example, when buying supplies, it might be worth ordering samples to inform your decision, instead of just buying the first option that fits your needs.
It's important for Cubit's to have the smallest environmental footprint possible. We source packaging from a local company in the suburbs of Toronto that makes envelopes with 100% recycled paper. We have a friend who owns a local business card company. He does all the printing on site, so we print with him. We might be paying a little more to do it that way, but it's important to us. As a small business owner, I want to be part of a viable small business community.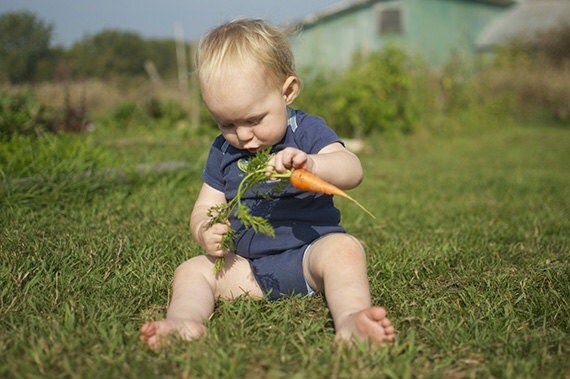 What's your experience with crowdfunding?
We did an Indiegogo campaign for $2,500 to to raise a down payment for the farm. We just needed a little push and it made us realize how much people thought we could really do it. Our business is interesting enough that people want to participate; realizing that was big. They're not just our customers, they're our community. It was really heartwarming to see who contributed – a lot of family, friends and regular customers. That meant so much to us.
How have you found community for your business? Share your tips in the comments.

Words by Julie Schneider
When Julie Schneider isn't writing and editing, she's carrying on her family's pun tradition, making custom GIFs, or scheming in her cozy art studio. Keep up with her latest projects on Instagram.