Tell us about your previous working situation and how you discovered Etsy.
My day job was really a night job. I worked as a page designer and graphic artist for a newspaper. Every night I would design the front page and work with the photographers and reporters until around 11 p.m., when the paper went to press. It was an exciting job, but so stressful!
My friend Lauren, who was a reporter (now editor) at the paper sent me an email with a link to Etsy. The subject line was, "Umm ... coolest thing ever?" I remember looking at Etsy for the first time and feeling this weird sense of destiny. I stayed up that night thinking of possibilities for a shop and what I would make. I still have that email. It changed my life.
How did you prepare to sell on Etsy full time?
Lots of pros and cons lists and talks with family and friends. About two years after I started my shop, I walked down to the Human Resources department at the paper and put in my two weeks. It was the scariest — and maybe best — day of my life. I was still living on my own at that time, so the budgeting was pretty tight, since I had to pay all the bills with Etsy. I knew I would have to get individual health insurance, but that was all that I thought would change. It was a rough initially, but I basically learned what worked best as I went.
What is your favorite part of your process?
I love hunting for supplies. I spend a lot of my free time in antique shops and thrift stores looking for old hats or dresses with cool lace that I can use.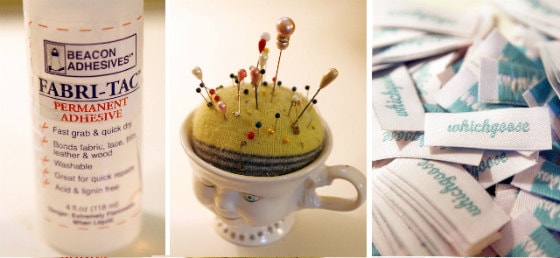 What are your best marketing tips?
I do have a blog, Facebook fan page, and Twitter account, though I'm super bad at updating them.
I think my the most successful venture has been purchasing ad space on popular blogs. Try to find ones that fit in with your shop's aesthetic and reflect your style.
The best marketing tool is the look of your shop and your pictures. Having an eye-catching photo will draw a customer in.
What's been your most popular item or line to date?
The natural vine crowns, which happen to be my favorite, too.
Have you made any business mistakes you regret?
I've learned to start off slow with business relationships. You have to build trust before you commit to large agreements for marketing or photography — and get everything in writing.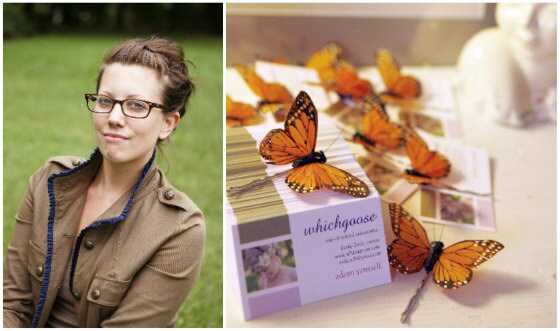 What is the biggest challenge you face during your daily schedule?
Trying to balance Etsy with non-Etsy; I thought, when I first quit my job, that I would get dressed, brush my teeth, start my day at 9 a.m. and end at 5 p.m., but that never worked out. I pretty much go to bed every night with my laptop on the nightstand, but I wouldn't have it any other way.
What's the hardest part about running your own business?
Making the big decisions. There's no one else to blame if things don't work out exactly as you planned. I've definitely been laid awake many nights second-guessing myself. In the end, you have to just go with it. With this sort of job, you can't just be "the artist" or "the designer" — you have to be a gritty, resourceful businesswoman — and the shipping person!
What do you enjoy most about not having a day job?
Being able to work the hours (or not work the hours) I want. I love meeting friends for lunch during the week — just being able to get up and go. My mom and I volunteer together at a local thrift shop, and it's great to have the time to do that sort of thing without having a typical work schedule to get in the way.
I didn't have Thanksgiving day off for 4 years when I worked at the paper. This was a sacrifice I made in order to have time off for Christmas. It was one of those jobs where someone always has to be there, no matter what holiday it may be, or how much snow is outside. Sometimes I have to stop myself to reflect on how lucky I am now. I am so thankful.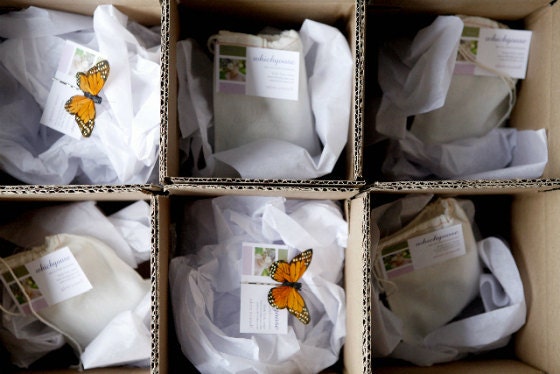 What is the most exciting thing that has come from selling your designs through Etsy?
My work has been featured in a few magazines. It's always so exciting to pay for a magazine, knowing that your name is in it somewhere! I have a little scrapbook going; it will be so neat to show my future kids someday.
What advice would you give someone considering a similar path?
Don't be afraid of failure. Trust yourself and believe that you can do it.
Don't get discouraged if things aren't working out at first. Take a step back and regroup. I definitely get bummed if I don't sell something one day, but you really have to look at your business as a whole and not concentrate on minor setbacks.
What goals do you have in store for the future of whichgoose?
I really hope to get more organized with my collections. I tend to make something and then list it right away, because I get so excited about it! It's hard to hold on to designs until I have enough for a formal collection.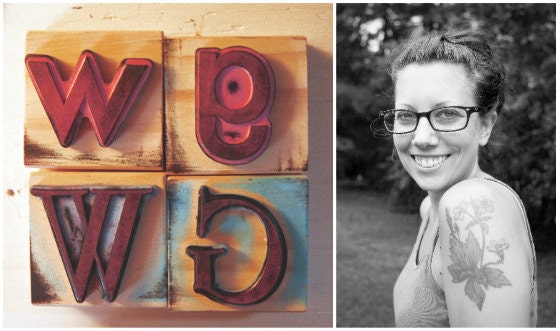 Anything else you would like to share?
I never really thought much of myself before Etsy. It has really defined who I am as an artist, businesswoman and person. I find myself smiling for no reason. There's nothing stopping you from being happy. And you never know where an email can take you.

Words by Emily Suidikas
I started Whichgoose in February of 2008 to create unique, high-quality designs and have since quit my day job to make pretty things full-time. I like to keep my designs simple, with an eye toward a vintage aesthetic.