Do any of these internal monologues resonate with you?
"What if no one buys anything? I will feel so rejected."
"What if someone wants to buy 400 of one of my items? I can't launch my shop until I'm ready to take on volume. There's still so much to figure out."
"I've been working on a business plan for several months now. When everything is perfect, then I'll launch my shop."
Whatever the reason may be, do you feel stuck in the thinking and planning stage?
It's okay. It's really normal. I like to call this feeling "paralysis by analysis" and, fortunately, you're in the friendliest place on the web to work through it and start selling.
I launched my shop on January 16, 2009, during my then-day-job lunch break. Over the holidays, I'd made dozens of felt appliqué pillows as gifts and had a few left over when someone suggested I sell them on Etsy. I photographed what remained with my point-and-shoot camera in my living room. In 30 minutes, while I ate my sandwich at my desk, I spent $1.60 in startup capital (eight product listings at 20 cents each), and my shop was live.
Next, inspired by Obama's inauguration at the time, I made a pillow that said, "Yes We Can." I photographed it late at night with harsh flash. The letters were a little crooked and my contrast orange zig-zag stitching was "organic." Within a week, though, it sold. And then another sold. And then another. Looking back, I think of it as my own personal stimulus package.
Four and a half years later, I've completed over 1,300 transactions on my shop on Etsy. I quit my day job in 2012, support myself full time, and have contributed to our national economic growth by hiring incredible talents from my local community. Together with our wholesale business, we're projecting $1 million in revenue within the next 12 months. My pillows have been featured in House Beautiful, Coastal Living, Shape, Self, Real Simple, The New York Times, Huffington Post, Apartment Therapy, and the Today show. Just this month, we've moved our studio into a 4,000–square foot factory space in Industry City, Brooklyn, and are working on exciting developments, including greeting cards and personal accessories to introduce later this summer. Best of all, I'm living my fantasy life.
And it all started on Etsy.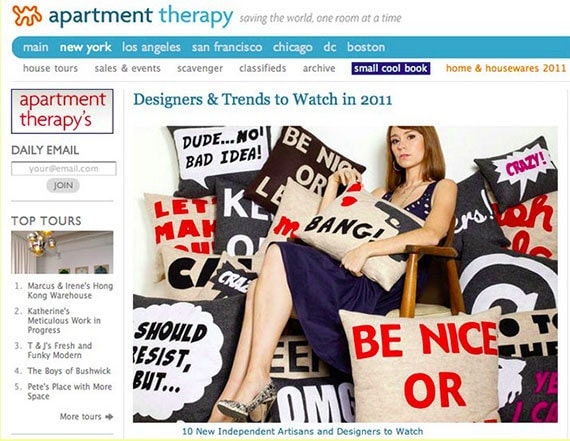 Think of Etsy as an Ultimate Consumer Products Incubator
So you've developed a product that you think is really cool. Your friends and family agree — it's amazing. They want one. They may be biased, but logic goes that if they want it, then there are other people out there who want it. Now you need to connect with those people.
Not only does Etsy provide a platform for you to put your product in front of millions of people around the world with negligible start-up costs and a user-friendly system, they're gunning to support you with tools galore. Resources such as the Etsy Success newsletter and Teams provide tons of education for running a shop. And most of all, you're joining a community that wants you to succeed. For the most part, buyers understand that they're buying from a local artisan, and their expectations are adjusted accordingly. They're as excited to have found your product as you are to have sold it.
That said, my best advice for growing an Etsy business centers around a series of questions to ask yourself...
5 Things You Can Only Learn From Experimentation
1. What's the best way to present your items?
There are so many variables to capturing the buyer's interest and ultimately inspiring them to click Add to Cart. Experiment and fine-tune each of the dials to find out what's the best photography style, the most compelling description, frequently searched tags, and the right price. If you're finding that your sales are below expectations, it might not be the product itself but the way it's being presented.
Litmus test: What presentation style generates the most Favorites? Better yet, what generates the most sales?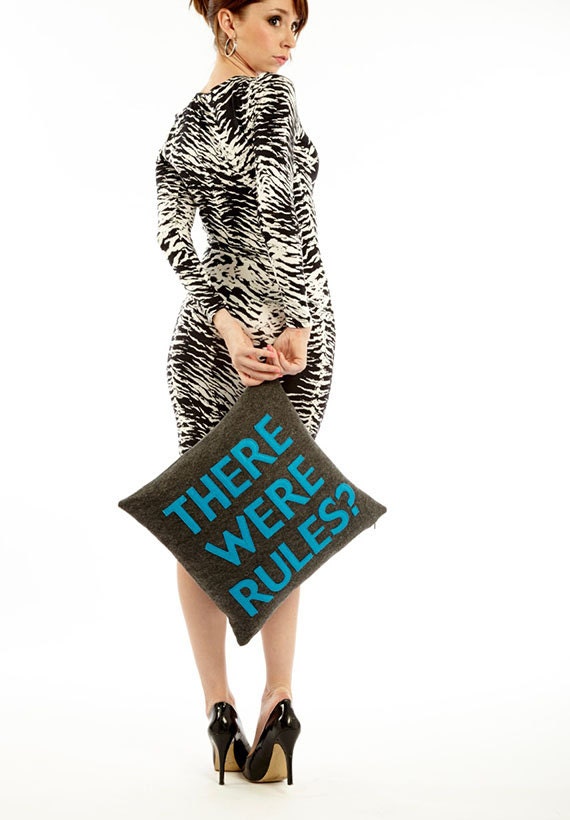 2. How can I reach my audience?
There may be millions of customers shopping on Etsy every day, but getting your listing in front of your target customer is an art. Find the marketing tools that work best for you. Whether it's social media, advertising, editorial features, local craft fairs or word of mouth, start getting yourself out there and find your voice. Read How to Find Your Target Market for advice from another full-time Etsy seller.
Litmus test: Check your Shop Stats and watch for traffic spikes.
3. Is my operational process efficient?
Experience the cycle of making something, selling it, and shipping it. Did you get jammed up anywhere? Did something take much longer or shorter than you thought? Is your costing accurate? Get comfortable with your tools, line up reliable suppliers, and adjust your process to optimize efficiency and quality.
Litmus test: Is your production process realistic, and would you enjoy it if you had to repeat this process over and over again?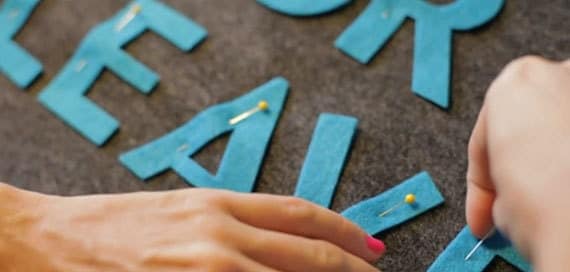 4. What's the feedback?
Listen to your customers! How did they find you? What did they love? What were they disappointed in? What are they asking for, and what suggestions do they have?
Litmus test: Finding the sweet spot of what you want to make and what your customer wants to buy is the ultimate home run. Let your customers help you find that place.
5. Is your product viable in the marketplace?
Before you invest thousands of dollars and oodles of time, it's good to make sure that your product has a place in the retail world.
Litmus test: Did it sell?
I promise you will make mistakes. You will look back and think you could have done something better. You will upset a customer now and again. I certainly have! Be patient and forgiving with yourself. Do the best that you can with what you have right now.
Most of all, be open to and enjoy the process. The journey is often much more fun than the destination. Perfection is a goal, but it's not something that you are ever supposed to achieve. As soon as you start getting close, it's time to raise the bar. Embrace that idea.
And don't be surprised if you wind up achieving something much greater than what you might have originally planned for. You are capable of more than you think, so don't overthink it!
What questions do you ask yourself as you're experimenting with your shop? Share your thoughts in comments.

Words by Alexandra Ferguson
Before starting her company, Alexandra Ferguson learned to think on her feet from her years working in the New York fashion industry. Check out her Etsy shop,  follow her on Instagram and Twitter, and you might enjoy reading this Featured Seller post from 2009.