From estimating the postage cost for your first Etsy listing to packing up a fragile order, early shipping experiences can often feel like a guessing game: How much should you charge? How can you ensure your item arrives safely? How often should you communicate with your customer?
It's normal to feel a little anxiety around the shipping and handling process. In fact, it's one of the most common concerns new sellers have. But, as any experienced seller will tell you, it's a process that gets easier with time and practice.
Read on for tips on how to estimate shipping costs, package things securely, and keep customers happy along the way.
1. Cover the basics
Packaging supplies: Depending on the products you sell in your shop, your general packaging supplies will vary. A few good basics to start with include: a scale to determine the weight of your shipments, a measuring tape to gauge the dimensions of your package, and a printer, for printing shipping labels and packing slips at home.
For other packaging supplies like mailing envelopes, boxes, and fillers like bubble wrap or packing peanuts, it pays to do a bit of your own research online, especially if you're interested in eco-friendly options. Buying supplies in bulk can also help reduce your costs. Read How to Set Up a Shipping Workstation for tips from other sellers.
Marketing materials: In addition to the supplies needed to ship your item safely and securely, you may want to incorporate branded packaging and marketing materials, like business cards and thank-you notes. Think about the information you'd expect to receive as a buyer, as well as special details from past purchases that have resonated. For more ideas, read Leaving Your Mark With Branded Materials.
Consider offering free shipping: When you add free shipping and a US free shipping guarantee to your listings, those listings get priority US search placement in the Etsy app over items that don't. Items that ship free also have a better chance to be featured wherever Etsy advertises in the US—in email marketing, social media, and television ads.
While there will always be costs to package and ship items, you may consider ways to build those into your product pricing strategy. That will help you recover the costs and meet customer expectations. If you set up a free shipping guarantee in your shop, you can choose to adjust the prices of your items to recover shipping costs using our smart pricing tool. Sellers based outside of the US can find additional strategies for updating your prices to recover shipping costs here.
2. Determine postage and policies
If you're in the United States you can save up to 30% on retail postage rates by purchasing shipping labels on Etsy. Plus, if you purchase a USPS shipping label on Etsy, cut down on trips to the post office by scheduling a free pickup from your USPS postal carrier or by bringing them to a USPS postal drop-off location, if available in your area. Learn more about managing shipments from home here.
Sellers based in Australia, Canada, and the United Kingdom can also save time by purchasing shipping labels on Etsy and printing them at home.
Shipping labels on Etsy help automate important steps in the fulfillment process. When you buy a domestic or international label on Etsy, we'll fill in the buyer's address and automatically mark the order as shipped. Tracking is included on most services, so shoppers can rest easy knowing when their orders will arrive.
For sellers in other countries, you can purchase shipping labels through your preferred shipping carrier. Many shipping carriers offer shipping labels that you can purchase online and print at home. You can find tips for shipping a variety of products, from oversized furniture to vintage goods and lightweight craft supplies, in Strategies for Shipping Challenging Items.
Setting up shipping profiles
Once your shop is open and you've added listings, you can add shipping profiles in your shop. With shipping profiles, you can use the same shipping settings for multiple listings, saving time when you're adding products to your shop. There are a few important details to know as you're adding shipping profiles, described below.
Estimated delivery dates: With shipping profiles, you can add your preferred shipping carrier and mail classes for different destinations and shipping upgrades. Based on your listing's set processing time and shipping carriers, we'll show shoppers an estimated date range of when their items should arrive. If you don't input processing times and shipping carriers, we won't be able to show an estimated date range for your listings.
For sellers using calculated shipping, there's nothing you need to do. We use your set processing times and shipping carriers to show the estimated delivery date range. We'll show the city and state of the zip code you use for calculated shipping next to the estimated delivery date range.
Note: When setting up the carrier for your country, many of the most common shipping carriers are listed with the typical delivery time ranges, but if you don't see your carrier/service, or your own experience with the carrier is different from your location you can select "other" and just setup your own custom estimated delivery date ranges. In checkout this selection will show as "Standard" shipping, and can be a good option if your carrier experience is not what they're currently listing.
Processing time: Processing time indicates how much time you need to get an order ready to ship and get it to your shipping carrier. The processing time you list helps set expectations with buyers before purchasing an item, and shorter processing times can increase your sales. Quick delivery is an important factor for shoppers. Try adjusting your stated processing time to give buyers what they want, while staying realistic and accurate about the time it will take you to prepare the item and coordinate shipment. If you've accounted for shipping times in your set processing time, we recommend removing that buffer.
Calculated shipping: When setting up shipping profiles, if you're a seller in the US or Canada, you can also choose to use calculated shipping when shipping with particular carriers. Calculated shipping uses your location, the buyer's location, and the item's size and weight to automatically generate shipping costs for orders. With calculated shipping, the package details you set are automatically imported into the shipping label purchase page so you won't need to add them again manually when creating your label.
Here's an overview of the process:
Set up a shipping profile with calculated shipping
Add the item's size and weight information to your listings
Add your box sizes to package preferences in your shipping settings
Add the calculated shipping profile to your listings
Pro tip: To help save time, especially if your inventory varies greatly in weight or size, consider weighing your items as part of your photography process. For instance, after you photograph your item, it may be helpful to place your items into the box you'll be using along with any packing materials and weigh it on a postal scale.
Shipping upgrades
With shipping upgrades, you can offer your buyers more shipping options, like the option to pay for expedited shipping during checkout. Once enabled, you can add upgrade options to shipping profiles or add them manually when listing an item. To confirm shipping upgrades are enabled for your shop, visit the Rates & upgrades tab in your shipping settings.
Shipping internationally
Using shipping labels on Etsy, the process for shipping internationally is streamlined, eliminating the confusion of buying the right international postage at the post office. When purchasing an international label, you supply the weight, value, and an accurate customs description for each item in the order. This weight and value will be used to calculate the package's totals for customs. You can also add an optional tariff number.
Documentation requirements vary by service and destination. Be sure to confirm what is needed on the carrier's site before sending. It's your responsibility to ensure the required information is completed. Learn more about customs information here.
When shipping internationally, delivery times can be impacted by longer distances and potential customs delays. Adding information about the shipping carrier and mail classes for international destinations to your shipping profiles means the estimated delivery dates shown to shoppers will automatically reflect these factors, helping to set realistic expectations from the start. It can also help to let buyers know directly via Messages that their order is coming from another country.
Shipping insurance
Purchasing shipping insurance can offer peace of mind against financial loss, especially for higher priced items. It can also provide a safety net in case an item is lost or damaged during shipping, making it simple to issue a refund to your buyer.
When you use shipping labels on Etsy, you have the option to purchase discounted USPS and Fedex parcel insurance through Shipsurance to protect your shipments. The insurance available through Shipsurance includes coverage for damage and non-delivery.
Sellers in Canada can purchase insurance for shipping labels purchased from Canada Post. Parcel compensation (liability coverage) is included through Royal Mail for shipping labels purchased from Royal Mail on Etsy. You can learn more about how shipping insurance offerings vary by carrier here.
Returns
Offering returns can be a great way to ensure a positive customer experience and encourage confidence with potential buyers.
In your shop policies, you should establish clear guidelines for whether you'll accept returns and/or exchanges. (Learn how to update those policy settings here.) If a buyer does contact you to coordinate a return or exchange, the first step is to work with the buyer to decide:
Where the buyer should send the item (generally to your address)
The time frame in which you want to receive it
Who will be responsible for the cost of return shipping, if you don't state this in your shop policies
Then, decide how to handle purchasing the return shipping label. If you're a seller in the US, you can easily provide a discounted (compared to retail rates), tracked USPS return shipping label on Etsy for the buyer, and send the pre-addressed label to the buyer via Messages. If you send a USPS return label via shipping labels on Etsy, the postage cost won't be deducted until the item is received and processed by the carrier for shipment, in case the buyer changes their mind. See here for more details on terms and restrictions.
You can also purchase the label from the shipping service you prefer, or the buyer can purchase the shipping label. You can learn more about assisting buyers with returns in the Help Center here.
Note: If you enter into a transaction with a buyer that is located in the European Union, you are subject to comply with the EU Directive on Consumer Rights.
3. Communicate with your customers
Good communication shows your buyers that you're moving forward with their orders and answers common questions. Be transparent with your buyers if you can't fulfill an order or meet your processing time. If you learn that an item is delayed in transit, tell your buyer as early as possible so they're not left wondering why their order didn't arrive when expected.
You can let your buyers know about delays and when you plan to ship their orders through Messages and by using your shop announcement. Here's an example of a message you can share with your buyer if you think an order may arrive later than expected:
I wanted to keep you updated on the status of your order. Due to potential shipping carrier delays, there's a chance your package may not arrive on the originally estimated date. Rest assured I'll keep you updated along the way as I get new information from the carrier. Please feel free to message me if you have any questions.
While it's important to personalize the messages you send, you can save time getting started by using saved replies to keep a library of frequently used responses on hand.
Don't hesitate to ask for clarification: There are also times when you'll need to follow up on details with a buyer. For example, don't be afraid to confirm an address with a buyer if it appears to contain a misspelling.
4. Keep calm and carry on
Sometimes shipping challenges are out of your control. Here are some additional tips to keep in mind as you navigate new scenarios:
Identify problem areas. If you know the scenarios in which shipping complications are more common, you'll be ready to catch them ahead of time.
Stay alert. When something does come up, you want to realize that as soon as possible so you can start taking the necessary steps to resolve it. If you've kept your buyer in the loop throughout the entire process, they should be able to act as a resource to you and let you know as soon as something doesn't look right.
Keep good records. Proof of shipping is your friend. Pictures of items and packages prior to shipment, label receipts, insurance, tracking: Any of these will help you figure out where things may have gotten waylaid, while serving as proof that you were not the cause of any issues. If you did make a mistake at some point in the process, all of these records will help you identify at which step the mistake occurred. Retaining proof of shipment for your records will also help you in the event a case is opened on Etsy.
Seller Protection Policy: Learn more about eligibility here.
Ask questions. When new shipping scenarios present themselves, it can suddenly feel like you're on your own in very unfamiliar territory. Although you may not have experienced this before, someone else has. Here are some ways to connect with experienced sellers and shipping experts:
For general questions, communicate with Etsy sellers in the Forums.
If you need help with a more sensitive or private issue, contact Support.
For issues with your postal service, you can always go straight to the source and talk to your shipping provider.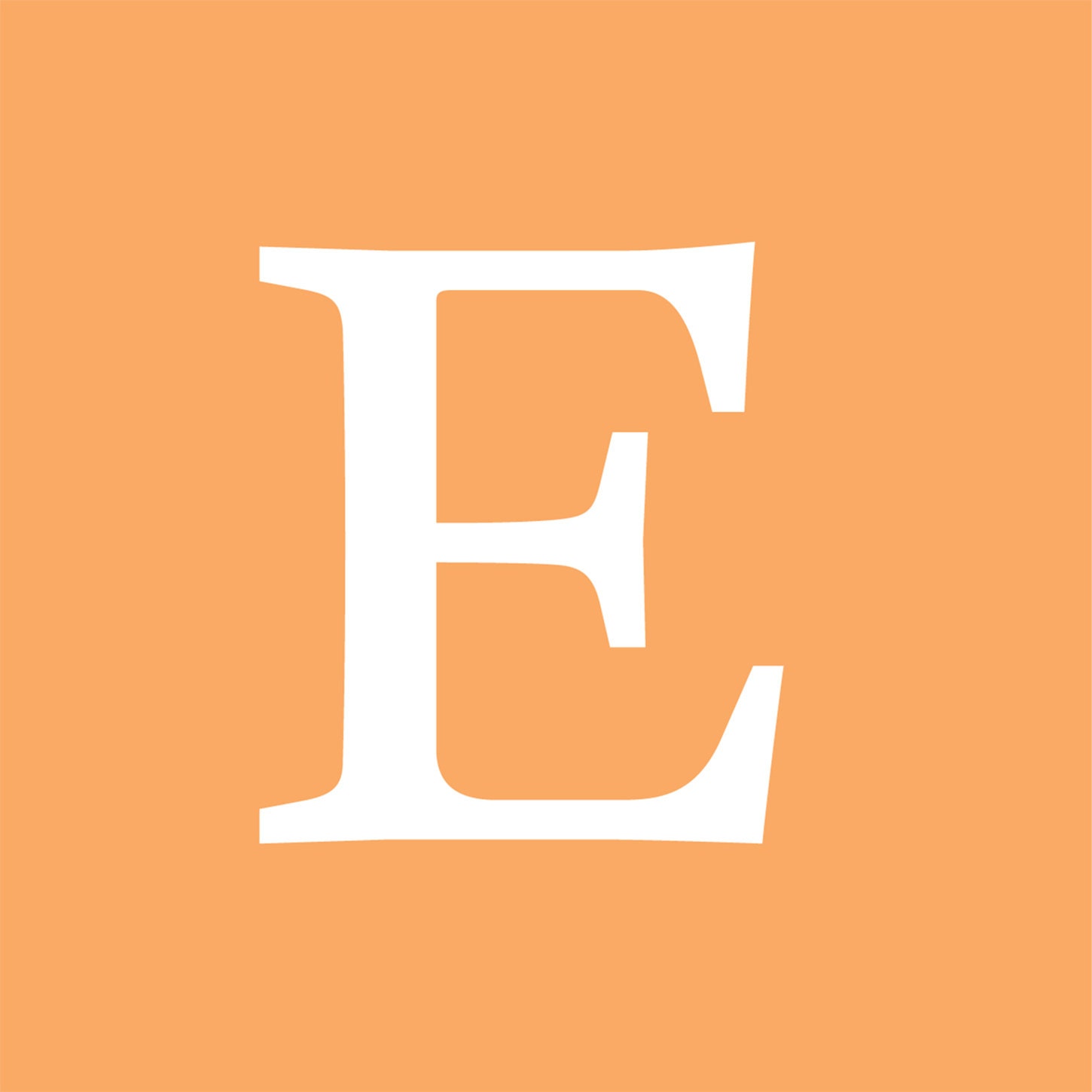 Words by Etsy Staff