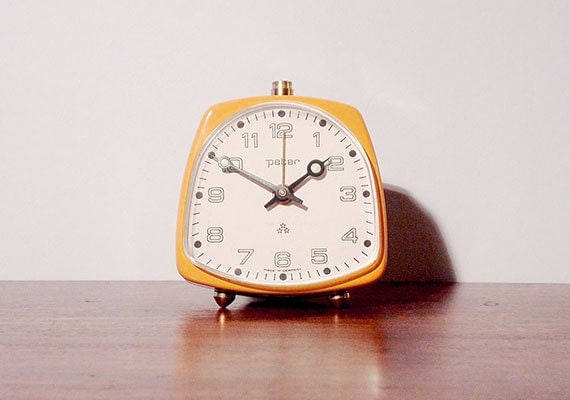 With so few moments in the day, pausing to reevaluate how you manage your time can seem like the stuff of fairy tales. Luckily, many Etsy sellers are happy to share their magic tricks, having cultivated a collection of tips to make the most of those precious business-management moments.
I asked members of the Etsy Success team for their best time-management advice (check out the original thread here), and was blown away by their innovative suggestions and jam-packed schedules.

With their advice in mind, we created the What's Your Shop Vision? worksheet to complement your personal goals and learning style, and help you map out tangible steps to grow your shop over the next six months. As you're reading this blog post, use the Worksheet Exercise prompts to help you follow along with the worksheet.
1. Get Real
Be Honest With Yourself
Acknowledge that you are human and that there are limited hours in the day. Maybe you're a student aspiring to become a full-time business owner; perhaps you're a mom-to-be hoping to subsidize diaper costs with Etsy sales. No matter your life's current form, your experience is unique to you, and the way you manage your time needs to be realistic to those daily demands in order to be worthwhile.
For example, Jessica Stern of EpicToyChest can only dedicate a couple hours a day to her shop, so she gives herself ample time when setting "ship-by" dates within her item listings. "For my made-to-order items, I give myself three to five business days to ship the item, so I have a weekend to complete the order," she says. And no wonder — she manages a shop stocked with hand-sewn plush toys on top of her full-time job as a bona fide rocket scientist.
Worksheet Exercise #1: Take a step back. Think about what you want to get out of your shop and the amount of time you're willing and able to dedicate to fueling that success. Be honest — there's no wrong answer.                            
Personalize Your Systems
The things we love to do and the tools we love to use empower us to be our authentic, perhaps slightly disheveled selves. Time management is the ultimate process of trial and error, but with the right attitude and clearly defined goals (we're getting there, I promise!), it's well worth defining the habits and routines to make your schedule sing.
Worksheet Exercise #2: Do you need physical lists to keep track of tasks? How about visual elements to keep you focused? Jot down a few elements and tools of your ideal time management system.
Find Your Productivity Sweet Spot
If you know you kick creative ass at 11 p.m. when your kids and spouse are conked out, then make the most of those moments and get the repetitive tasks out of the way earlier in the day. Keep your sweet spot in mind as you're developing a schedule to run your small business, and you'll be able to make the most out of your power hours.
Worksheet Exercise #3:Write down the optimal times of day for plowing through your most important shop tasks.
2. Strategize for Success
Outline Your Vision
Your vision for success should stem from a realistic and personal gauge of your shop, and ideally, challenges you to grow as a small business owner. Where you do you want your business to be in six months? Your answers to that question inform your vision statement.
Here are a few real-life examples from Etsy sellers:
"Grow my business to be able to sell wholesale." —GoComb
"Launch a new product line this season." —CutOutAndCollect
"Photograph, market, write, love, laugh, and list on Etsy."—feingoldjewelry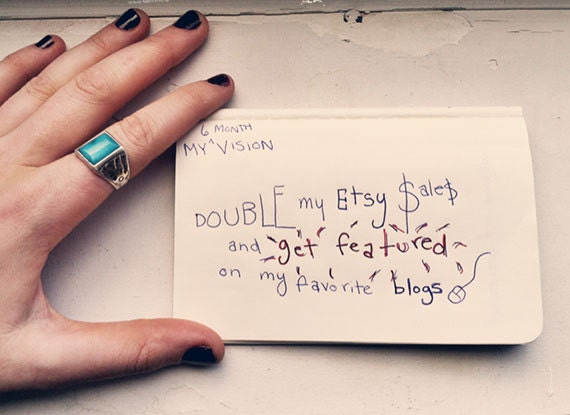 Worksheet Exercise #4: Visualize where you want your business to be in six months and write it down.
Once you've pinpointed your visionary dream destination, it's time to plot your course to success. "Break down projects into more manageable bites so you don't get completely overwhelmed," advises Erin of heartsabustin, a fine-jewelry shop based in Wilmington, North Carolina. Take a nod from Erin and begin chunking your vision into a series of goals. These goals aren't quite at the tangible, to-do list level yet (that happens later) but instead serve as bigger landmark moments.
If your vision is to double your sales and get featured on your favorite blogs, what major goals will help you accomplish that? Here's an example of what these goals might be: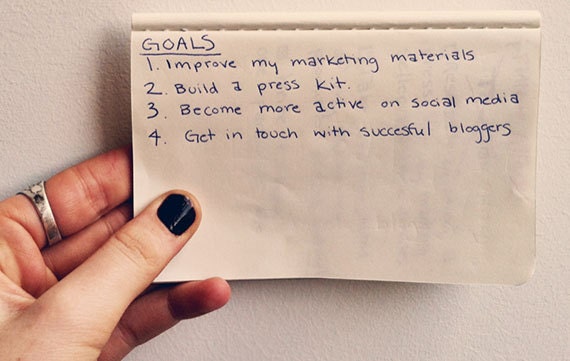 Worksheet Exercise #5: Now it's your turn! Write down at least three goals to help you accomplish your vision.
Listy Business: Create a To-Do List
Breaking your goals into tangible to-dos is the crux of the planning process and gives you explicit instructions for seeing your vision fulfilled. Fatema from SilverLilyJewelry uses to-do lists and notes to jump right back into her tasks after her 2-year-old goes down for a nap. "Whether it's physical, digital, or spiritual, keep track!" she says.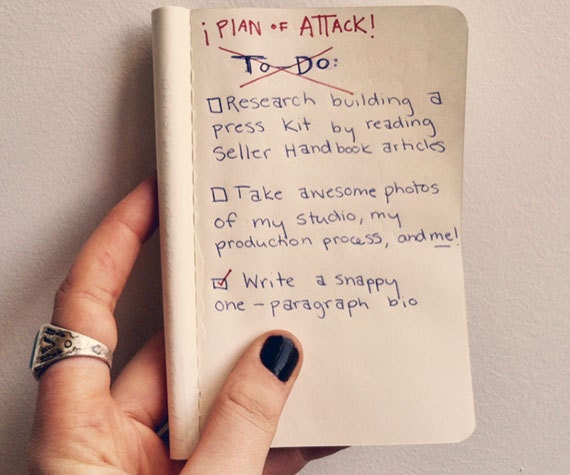 Worksheet Exercise #6: Map out steps to reach your goal.
3. Make It Happen
Keep Your Space Organized
Being able to quickly respond and adapt to situations gives you a competitive edge, and staying well-organized and prepared is an essential aspect of doing just that. As a small business, that equates to keeping your workspace well stocked and easy to navigate. For Jessica Stern, keeping track of inventory isn't just about convenience, it's a necessity. "The closest craft store to me is a half hour away, so if I run out of purple fleece on a Tuesday and need that purple dinosaur shipped by Friday, it's an issue," she says.
Make Every Minute Count
Many of us have fallen into the social media black hole, and it can be tricky to find a balance with no parameters in place. Consider whipping out the trusty egg timer to keep yourself on schedule. "I give myself 15 minutes to update my social networking sites with new items and projects. That way I can't get hung up cruising Pinterest for an hour," says Joanna Sargent, owner of jojobeandesigns, an eco-friendly paper goods shop.
Standardize to Streamline
Standardizing your production and listing process is essential to maintaining and scaling your shop as sales increase. "Sit down and find out how you can most efficiently make your items. I find doing it in groups of orders one step at a time is the best," Richinda B.from TagsForTails says. Emily Ann of UptownHeirloomCo. created a template system for her most frequent communications, enabling her to copy and paste in relevant information to provide shipping estimates and delivery updates without wasting any time.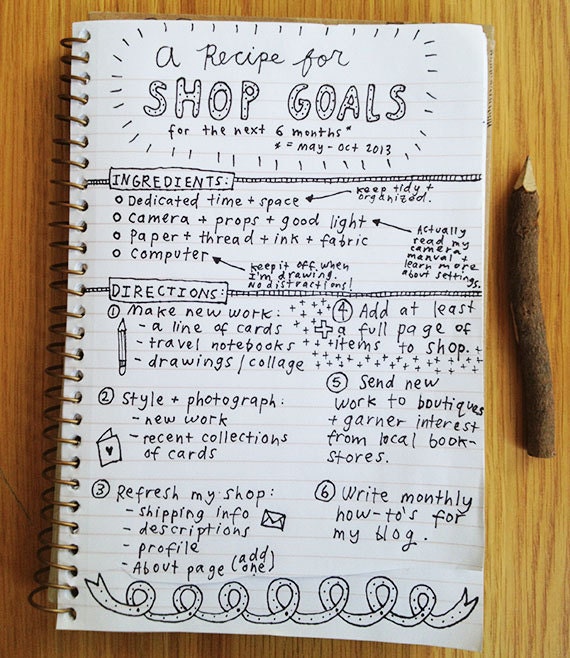 What's your top tip for schedule-friendly shop management? We'd love to hear your suggestions in comments.