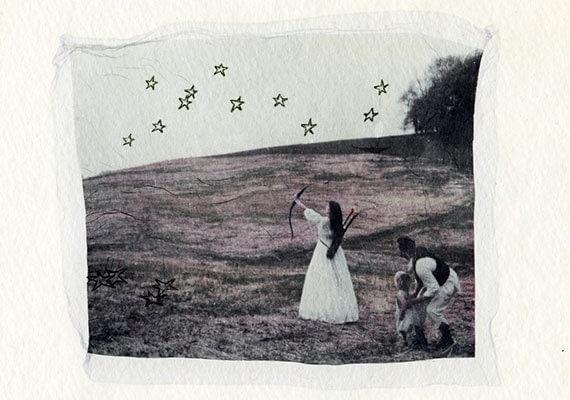 Etsy isn't just a marketplace — it's also a platform for the unfolding stories of sellers around the world, sharing the culmination of their creativity, passion and hard work within their own shops. As Etsy's New Seller Growth Manager, I lead a team devoted to supporting emerging artists and entrepreneurs as they develop their own creative stories. Our goal is to empower sellers to share their creations, with resources and programs like Holiday Boot Camp and Online Labs.
Opening up and telling the world about your creative products and process can be daunting. It's important to remember you're a part of a community eager to know about the you behind your product — a community composed of fellow artists and potential buyers. Telling your shop's story is often a process of self-discovery, and learning to publicly recognize your own innate creative value is an important step in affirming your identity as an artist.
To help get to the heart of handmade stories on Etsy, I reached out to three emerging sellers to learn about their origin stories and what inspired them to share their work online. As you read through the questions below, consider how you can reflect your own answers within your shop.
1. When and why did you first share your work with others?
Storytelling and the creative process behind an item often start with a shared impulse: a desire to share and connect with others. Ann Cosgrove of acbcDesign started selling her modern designed paper goods on Etsy less than a year ago, but her first forays into working with paper began at an early age. "I talked my parents into letting me make our family Christmas cards when I was 12 or 13," says the Portland- based shop owner. "I was so proud when we picked up the finished cards from the local copy shop, which helped solidify the idea of doing something creative with my life."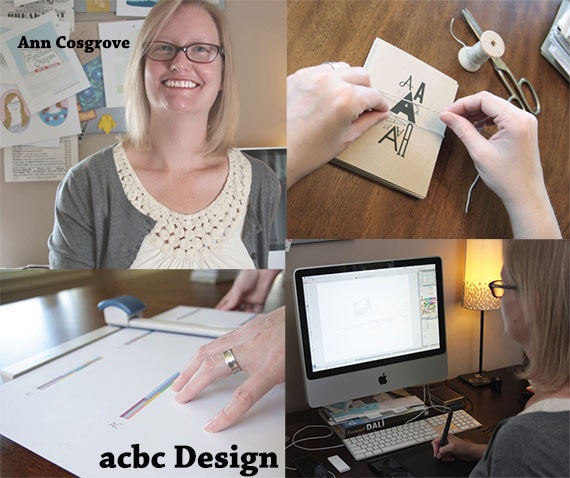 For Clara Saenz, creator of Argentina-based Owlystore, an old t-shirt and love of upcycling was the impetus for her stuffed plush toys. "I decided to make a small smiling monster; one of my friends saw it and fell in love," she says. From there, inspiration took over: "My house was full of bugs, monsters and animals."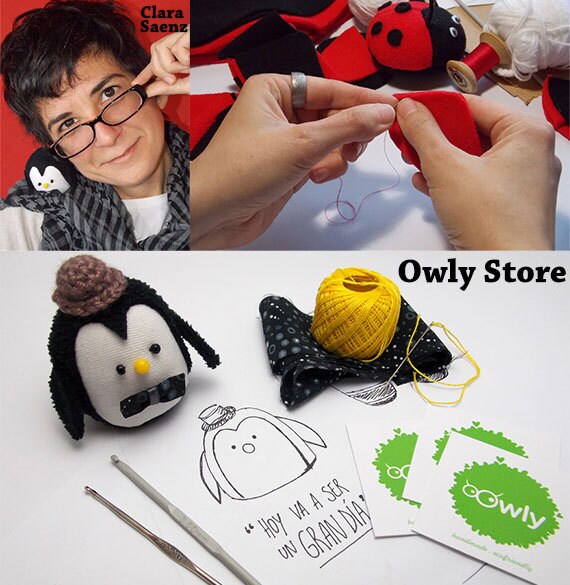 2. What inspired you to start your shop?
The momentum gained by sharing one's creativity with others leads many sellers to open shop. Paige Lively opened her illustration shop, Well-Lettered, after gaining experience creating custom designs for three of her closest friends. "I wanted to create things that I had been looking for, but didn't often find — items laced with the magic of literature, opulent coloring and detailed intricacy that made everyday activities seem festive and significant," the Seattle-based shop owner says.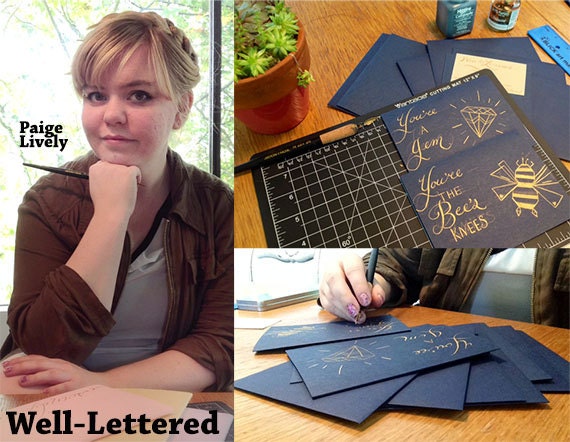 Similarly, Clara of Owlystore opened her shop after a friend requested one of her plush ladybugs in ready-to-gift form, an idea that has since inspired her packaging and marketing.
Pro Tip: Don't be afraid to speak candidly about your origins — that authenticity will likely inspire organic connections within your community.
3. What does sharing your work on Etsy mean to you?
As with any good adventure story, surprises and discoveries are always right around the corner. Think about what you've discovered about yourself and your process as you've started setting up shop. "Etsy has given me a place to learn, grow and nurture my creativity — all in one place," says Ann of acbcDesign. Paige of Well-Lettered shares a similar sentiment: "It can hardly be considered work to be doing something that engages your mind, creativity and entrepreneurial spirit."
Sharing what you've learned along the way and how your products have evolved provides shoppers with a storyline they can sink their teeth into. Your answer to this third question should also serve as a golden reminder: Creativity is about the journey, not the destination.
Telling Your Creative Story on Etsy
Many Etsy shoppers are looking for artists' stories as they decide what to purchase. Harnessing the power of your unique story as an artist is a powerful source of motivation. Sharing your unique story helps you develop your brand and connect buyers to the products you've invested yourself in creating.
Ready to infuse a little more you into your shop? Take some time to review the following parts of your shop with your creative origins in mind.
About page: In addition to painting a full picture with your words, consider using descriptive photos to aid your storytelling. Check out Tips for Your Shop's About Page to get started.
Shop Policies: What are your priorities as an artist? How can you inject your artistic vision here? Read Shop Policies to learn more.
Item descriptions: What inspired the idea behind your item? What does sharing that particular piece mean to you? Keep the 20 Questions Your Buyers are Asking in mind as you write your item descriptions, and you'll be well on your way to success.
Last but not least, don't forget to write in the first-person — it's one of the easiest ways to Be Your Own Best Marketing Tool and show ownership of your processes. Here's to hoping your creative story knows no end. And, keep in mind: as the old adage goes, what you give, you get back.
What's unique about your origin story? Share your insights in comments.