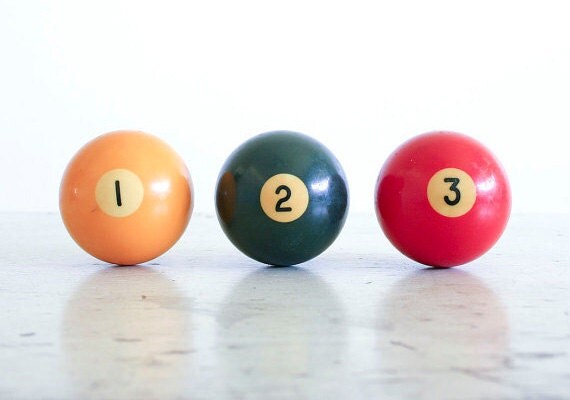 In 2014, Etsy launched a new tool for advertising your shop and products called Promoted Listings. The tool allows sellers to bid on ads that appear at the top and middle of Etsy search results. It also offers a number of ways to customize your ad campaign. To learn more about the platform, check out the Promoted Listings page and this Help Article. Here, we'll delve into two strategies for using Promoted Listings: direct-response advertising and brand advertising.
1. Direct-Response Advertising
With this method, you'll encourage shoppers to take a direct action when they see your ad. In most cases, this action is clicking on an ad and buying an item from your shop. Direct-response advertising focuses on getting clicks, making sales and earning immediate revenue. This makes it a good option for Etsy shop owners at all stages of business, from brand-new shop owners to seasoned pros.
For example, say you own a jewelry shop. You have designed a love-themed ring and Valentine's Day is nearing. Since it's the prime season for selling this item, direct-response advertising is a good choice. To highlight the new ring, you can pause a few other listings in your Promoted Listings campaign and enable auto-bidding specifically for the ring. Now, with the help of beautiful listing photos, the ring is ready to get impressions and clicks in time for the holiday. To take this approach, first determine a daily budget that is sustainable for your business. Turning on auto-bidding for the selected listings will get the most clicks for your budget.
If you'd like to enter custom bids (rather than an automatic bid), a higher bid generally helps listings show up more frequently and higher up in search results. If you're tempted to make a low bid to save money, be careful. Bidding lower than the suggested bid is likely to be less effective and result in fewer clicks. Instead, you can lower your budget, pause listings you don't need to promote and turn auto-bidding on for the listings you'd like to promote. If you have a specific listing you really want to promote (like that Valentine's Day ring), consider bidding significantly higher than the suggested bid for that listing to boost its frequency and placement in search results.
2. Brand Advertising
This strategy is best for shop owners who want to get their shop's name out there. If you're a new shop owner or have a new product line or shop section to promote, this could be a good option for you. Brand advertising focuses on getting more exposure for your shop as a whole through frequent appearances in search and increased views.
While the direct-response approach emphasizes immediate sales, brand advertising takes the long-term approach of raising awareness and recognition of your shop. For example, if you sell leather goods and want to promote your new fall handbag line, brand advertising is a good way to surface this new collection to buyers. You'll promote every listing in the line, enable auto-bidding and increase your budget to serve as many impressions as possible. This will help the new line get attention, bringing interested buyers into your shop to see what other great leather products you offer.
Auto-bidding is also a great option for brand advertising. It makes it easy to promote a number of items simultaneously, while ensuring that each listing gets optimized for clicks based on your budget. If you notice that certain items are getting more traffic than others, consider turning auto-bidding off for them, and entering high manual bids instead. You might also want to bid higher than the average cost per click to get onto the first page of search results. Having a higher budget will help your shop show up more frequently in search results.
3. Optimizing Your Campaign
No matter which approach you choose, strategic bidding and beautiful product photography are key. Continuing to learn from your active Promoted Listings will help you improve future campaigns.
Fine-Tune Bidding: To hone in on clicks and impressions, narrow the scope of your ads. Entering a low bid doesn't work for either direct-response or brand advertising. If you're looking to spend less, lower your budget and focus on appropriate bids for specific listings. Auto-bidding is a good way to ensure your budget is being utilized well, since it optimizes your campaign based on your budget. The higher your budget is, the higher your bids will be, and the more potential clicks you'll be able to get. It can also save you a ton of time compared to manually customizing bids, especially if you're promoting a lot of items.
Product Photography: Enticing photos can garner more clicks. Try shooting products in natural light, while illustrating the item's use, scale and style. In the last step of the listing process, adjust the thumbnail image so it appears in fine form in search results to better catch shoppers' eyes. For more photo tips, watch the video Product Photography for Beginners on the Seller Handbook blog.
Review Performance: Check the stats section of the Promoted Listings management page and choose a date range to review. See how many impressions you're serving, which listings are getting clicks, how much you're spending and the amount of revenue your campaign is earning. Determine which listings are underperforming, and which are performing well. Adjust your campaign accordingly by lowering or raising your budget, and removing any low bids.
Keeping in mind these principles, you can continually refine your Promoted Listings campaign. Stick to a strategy, pay attention to what listings are doing well and make changes accordingly.